Paul Hilz (3-2) left the Borough of Basildon for the largest city in Scotland to knuckle down in his training camp for his forthcoming May 12th fight with unbeaten Tom Stokes (8-0) for the British Challenge belt on May 12th.
The middleweights will meet over eight three-minute rounds on the Black Country Boxing Promotions event titled, 'The Next Step' at the Holiday Inn, Birmingham on the 132nd day of the year.
35-year-old Hilz went from 'Wideboy' to 'Weegie' for the week to prepare for what will be the biggest fight of his two-and-a-half year-long pro career.
He said, "I went up there to Scotland for two weeks and went to Limond gym in deep Glasgow. I set up camp up there for two weeks and hit the gym every day. I was doing my runs on the hills in the morning and gym work in the afternoons.
"I worked fucking hard up there, came back home and felt like I'd done all my work for the training camp already."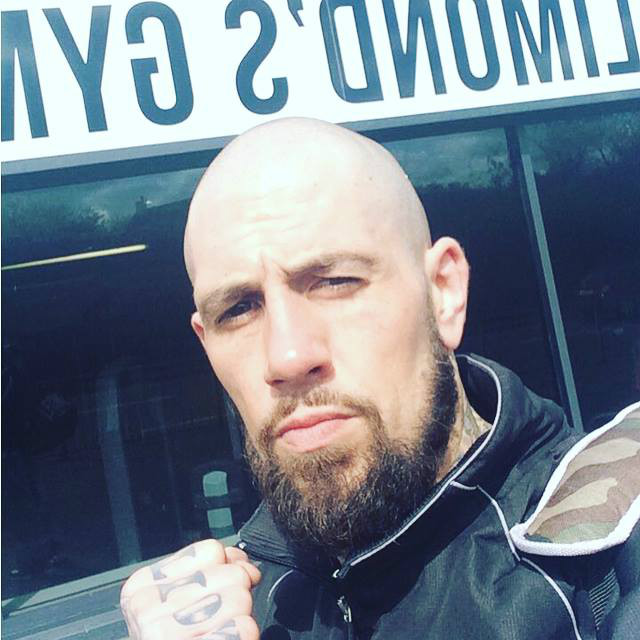 Paul Hilz at Simmonds Gym Glasgow
The Basildon boxing champion likely trod the same paths as many Glaswegian boxing legends such as World flyweight champion Benny Lynch, WBC lightweight champion Jim Watt, and Triple World champion Ricky Burns from nearby Coatbridge.
"The runs were high up on the hills where there were no cars and no people," he reflected. "It must have been higher up in those hills and harder work for me."
Article continued below…
BBTV LATEST VIDEOS
Hilz has now returned to back home to finish off his camp for his sixth pro bout against a highly-rated unbeaten prospect.
The former unlicensed champion has the advantage of living close by to the Matchroom Gym in Brentwood and benefits from top level sparring there.
"Just had my last spar with Tey Lynn Jones to finish off my camp," he said. "The week I came back from Scotland, I sparred unbeaten prospects Danny Dignum and Joe Jackson Brown.
"I've been working a long time for this because I've stayed fit and been more consistent in this training camp than others. I started this camp with a good base level of fitness already, I was still fit enough to spar when I started. English title contender Joe Mullender was my first spar to kick it off."
Both fighters set to clash on May 12th have won different versions of the Challenge belt already – Hilz triumphed over Lewis van Poetsch (4-46) on points to claim the International Challenge belt at super-middleweight last September and West Bromwich's Stokes defeated Cristian Hoskin-Gomez (5-20-3), also on points, at the Holiday Inn in December.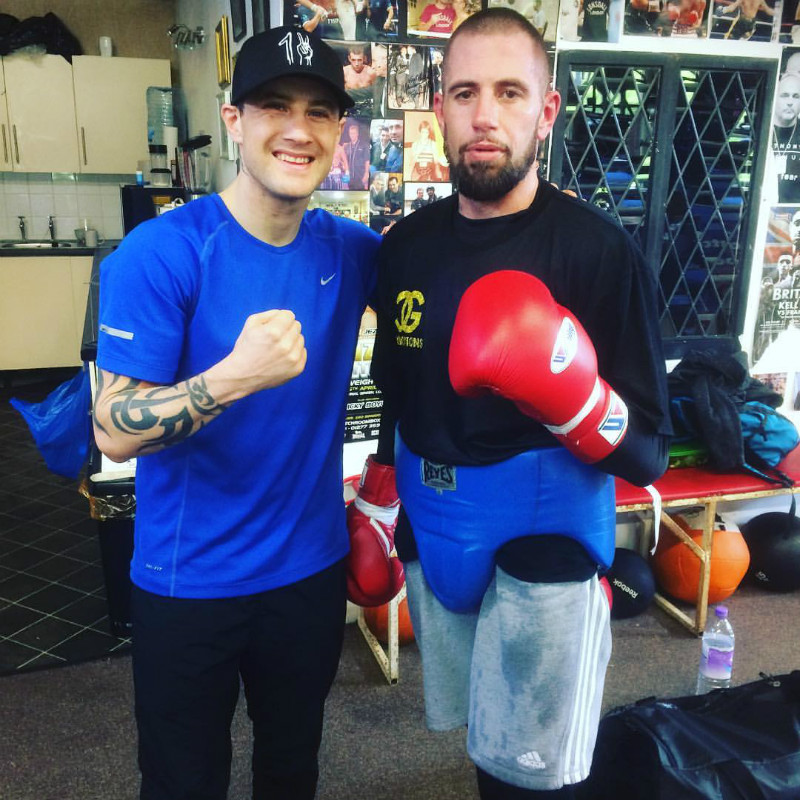 Paul Hilz with former world champion Ricky Burns
This will provide Hilz with his first fight in the away corner and maiden match-up at middleweight, having started his career at light-heavyweight and competing for the last few years at super-middle.
Stokes, 22-years-old, is used to mixing it with heavier fighters, having experienced many rounds of sparring with super-middleweight Lennox Clarke from nearby Halesowen.
Hilz joined boxing late but took to the sport quickly, enjoying a successful stint in the thriving unlicensed boxing scene in Essex, winning 12 of his 14 fights and collecting the IBA British and European cruiserweight titles along the way.
The 35-year-old father of four is trained by Kevin Lilley and managed by Carl Greaves.
The Next Step
The Next Step will showcase a crop of unbeaten prospects in Josh Stokes (1-0); Leon Gower (3-0); and Lauren 'Black Widow' Johnson (1-0).
Former IBF World cruiserweight champion Glen McCrory will be in attendance as a guest speaker at the show.
For tickets to the next show please call 07956 723 636
To follow Paul Hilz on Facebook click here
Paul Hilz would like to thank his sponsors Fountain Fotos, Juice Kitchen Chelmsford, Ripped Gym, Jai Box Well and PR Manager Tim Rickson