Blackpool's rising super-welterweight star, RP (Ryan Paul) Davies, has signed management forms with renowned North West boxing manager Neil Marsh. Previously with Denis Hobson promotions, Davies' joins Marsh's growing list of highly rated fighters, amongst them fellow Fylde coast stars Bill Hodgson and Adam Little.
With the likeable 30 year-old joining his fellow Blackpool fighters on a Neil Marsh promotion at Preston's Guild Hall on 17 June, Davies' plans to keep busy ahead of what promises to be an intriguing next 12 months.
With a ledger showing 11 wins from 12 contests and ranked just outside the top 20 in Britain, Davies is delighted to be joining Marsh and, with minor titles on his radar this year, excited at the prospect of a successful, championship winning relationship.
He said: "I'm not only pleased but also really excited at joining Neil and having him look after the next stage of my career. I've fought the journeymen now, done all the learning fights that every boxer has to go through and now it's time to be in more competitive fights as we look to learn and develop the skills needed to win titles."
On his new working relationship, Davies also revealed that Marsh's attitude to the sport and renown as a manager who looks after his fighters – plus a detailed plan of action, discussed with his father who is also his trainer – sealed the deal.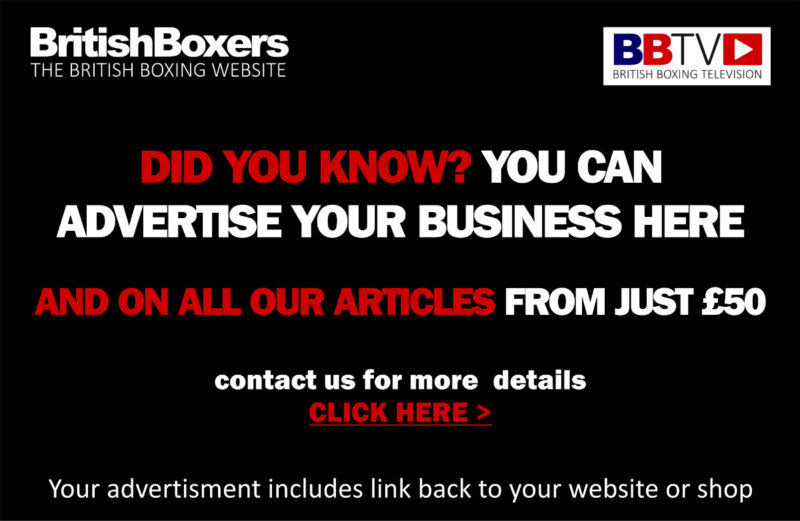 He said: "We've spoken a lot and Neil's my type of person. He's well known for looking after his fighters, carefully plotting their progress and ensuring they get the rewards their time, dedication and effort deserve. I like the way he works – you can't argue with his success – and I'm really looking forward to working with him.
"We've a specific plan in place to get where I want to go. We discussed it in detail with my trainer, my Dad Mark, and it's really exciting, it really is. We're confident that, with Neil's guidance, we can go for the likes of the English or Central Area this year, with my target – always my dream as a young fighter – being a shot at the British sometime next year."
On his contest in Preston in particular, Davies also revealed that the calibre of his opponent is likely to provide both a great spectacle and a stern test. He said: "I'm 30 now and at the stage of my career were titles have to be on my radar. The Central Area and the English are titles that all fighters from the North West should aspire to as a test of not only how good they are but also as a sign of the rewards they're in the sport for. They're great titles to win and you don't do that without fighting good opposition. We're looking at getting a really good opponent so I can make a statement, make people talk about me as a potential champion and to support me in what should be a really good fight."
Speaking on his latest signing, Marsh said: "With 11 wins from 12 its clear Ryan is a good fighter and I'm also delighted to have him. As he says, it's an important time for him now and I'll be looking to match him well, in fights that matter and which will propel him along the journey that we all want.
"It's a team effort and we will all be in it together. His next fight will be a test but it will also make a statement. He will be busy and titles will come his way. I can guarantee Ryan will get the title shot he wants and needs at this stage of his career.

"
Together with heavyweight Bill Hodgson, Mick Hall, Joe Wood and Kurt Grieve, Davies features on a six fight card at Preston's Guild Hall on 17 June. Dependant on visas, two exciting overseas fighters will also appear. Tickets priced at £35 and £65 ringside are available from Ryan on 07780 962863 or @RPDBoxing
BBTV LATEST VIDEOS