Clarke Ready To Impress
Unbeaten Halesowen super middleweight, Lennox Clarke,  is ready to do a job on Czech dangerman, Karel Horejsek, on Saturday evening as he waits patiently for a domestic title shot.
Having been avoided by all comers at Midlands level, the 25 year-old has turned his attention to the English, and even British title, as he looks to make inroads on the domestic super middleweight scene.
With Darryll Williams recently dethroning Jahmaine  Smyle, Clarke steps in the Horesjek this weekend knowing an impressive display will step up his claims for a shot at the English strap. However, with rumours of a Williams-Smyle rematch, Clarke knows patience and performance are key.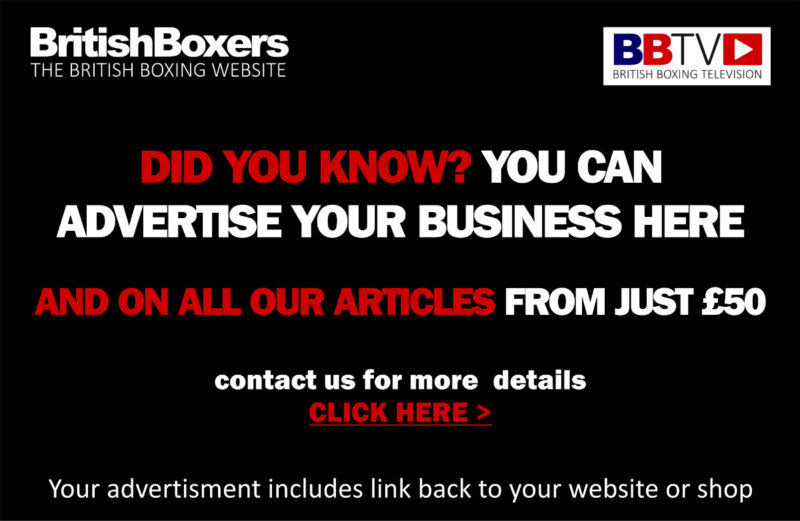 "I've got to stay focussed on what's in front of me," he said. "It is frustrating because :  The trouble is, you need a dancing partner and no-one seems to want it just yet.
"Horesjek is a good step up for me though and I need to impress against him. He's coming off three stoppage wins with his last one being against Tomi Tatham, so he's dangerous.
"If I can do a job on him, I'd like to think that will stand me in good stead for a shot at, say, the English title. Darryll Williams is the holder and I'd happily take him on next or, if he's re-matching against Smyle, I'll take on the winner of that. I just want a decent shot now. If it's the English, great; if it's the British or another title; I'm ready."
Saturday will be Clarke's third appearance on a Matchroom bill and he is the first to admit that the Birmingham fight fans have yet to see the best of him.
Clarke has recorded points wins over Alistair Warren and Adam Jones in his last two bouts at the Barclaycard Arena but has been a little frustrated with the manner of those wins.
"This arena hasn't seen the best of me yet," he added. "There's a lot more to come. I've had two tough and awkward opponents whose styles don't really lend themselves to an entertaining fight.
"The Jones fight took place after the main event (a fight of the year contender between Sam Eggington and Frankie Gavin) and that makes it hard because the majority of the crowd have gone or aren't paying full attention. That's not an excuse though; I just know what I can do.
"I'm an exciting fighter and hopefully, I'll show that on Saturday. If I can win in good fashion, who knows? Hopefully next time, I'll have a title to fight to look forward to."
LATEST BBTV VIDEOS