In a sport that is often tainted by politics and greed, WBC Flyweight champion Charlie Edwards (15-1, 6 KOs) stands out for the luminous aura of innocence and sheer joy that surrounds him.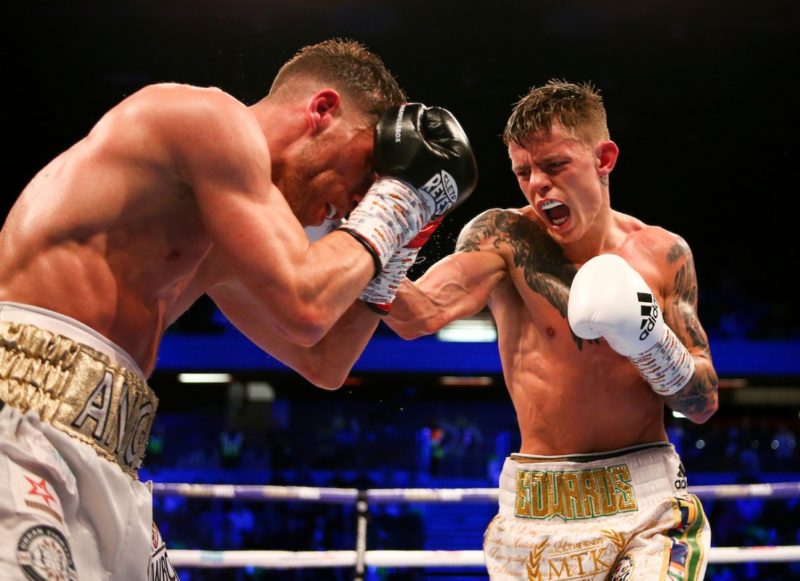 You can't help but feeling happy for him as his story is somehow reassuring that there is hope for justice in this world, that you can come back from defeat and that good men deeds are rewarded in the end.
His life was changed overnight only 3 months ago but he looks the same guy as before, only happier and deservedly so. And it seems like he wants to extend his joy to anyone around him in almost a physical way when he enters the ring and faces the crowd.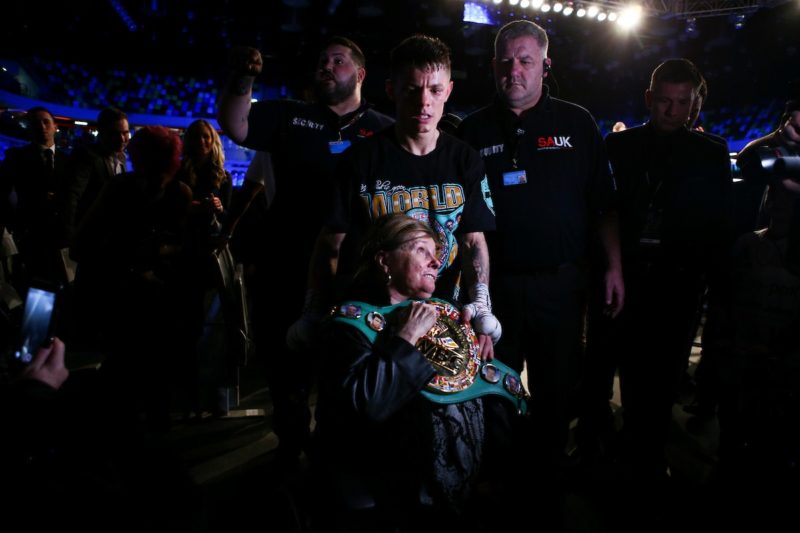 The Copper Box arena was the stage for his maiden defence of the title against Spanish contender Angel Moreno (19-3, 6 KOs). Contender turned out to be a strong word in this case but let's examine all the action as televised on Sky Sports.
After suffering defeat at the hands of European champion Francesco Patera, Lewis Ritson (18-1, 11 KOs) made a tepid Light Welterweight debut against unheralded German Argentino Benitez (21-4, 9 KOs).
The cards were all stacked in favour of the knock-out artist from Newcastle, starting from the fact he faced an actual Lightweight, and it was obvious he was not looking for a stoppage but to store some needed rounds in the bank and test his effectiveness at the new weight.
Benitez proved as durable and game as they come and really went for it, keeping the bout competitive throughout. He threw plenty of leather in the first 2 rounds but hitting mostly gloves and elbows while Ritson was patient and accurate working behind his jab.
In the third, the former British champion sent his opponent's gum shield flying with a straight right, blood also pouring from his nose. From this point onwards, Benitez fought back like a wounded animal with punches in bunches, some of which were landing clean, but Lewis was happy to let him initiate the exchanges in order to create openings and punish him.
From round 6 onwards, the Argentinean fighter started holding more and more to disrupt the action but a straight right from Ritson had him wobbling in the seventh. German kept charging forward till the final bell but his swings had a feeling of desperation and in the end it was Lewis' hand to be raised with scores of 99-91 and 98-92 twice in a harder than expected work out.
Lawrence Okolie's (12-9) power made the difference in his British and Commonwealth unification match against Wadi Camacho (21-8, 12 KOs).
The body language of each man already told the story before the bell rang. Okolie stood unfazed while Wadi looked nervous, although he turned the tension into focus once the bout started.
Nothing meaningful landed for either man in the first, where Lawrence looked like the aggressor while Wadi was tying often. Very untidy exchanges in the second due to the British champion rough tactics. Although wary of his opponent's power, it was Camacho to land a good clean left hook in the third while Okolie only landed a blatant rabbit punch.
They started the fourth tied to each other like a couple dancing a tango when finally Lawrence found the opening with a series of hooks that knocked the Commonwealth champion down. After the mandatory count, a straight right hand convinced the referee to jump in and halt the action at 2:00. Impressive finish from the Hackney champion but not impressive as a performance overall as some of the bad habits exposed in the Askin fight seems still unaddressed. Nevertheless, his resume is impressive for only 12 fights and if he can implement the necessary technical improvements to support that kind of power he should soon be moving past domestic level.
Highly touted Amateur Shannon Courtenay (1-0) made a successful and totally one sided Bantamweight professional debut at the expense of Romanian Cristina Busuioc (0-1-1).
The gap in class was too much and Busuioc did well to last the distance after being rocked by a left hook in the first round and eating right hands all throughout while swinging wildly and without method. On the other hand, Courtenay gave a good account of herself in all departments making the most of her physical advantages, displaying great footwork and showing variety in her tactics. She did not leave the ring unscathed, though, as she broke a nail in the second round. Welcome to the pros!
The most impressive performance of the night was offered by former Olympian Joshua Buatsi (10-0, 8 KOs) who captured the vacant British Light Heavyweight title against a brave but overmatched Liam Conroy (16-4-1, 8 KOs).
Conroy brought to the table a solid domestic resume but found himself up against something special. Buatsi opened up fast scoring to the head and maintaining the initiative with not much coming back at him. Liam tried a combo in the second but got immediately tagged with a right hook as a result and ended the round hurt by a left one.
In the third, the Cumbrian man managed to land 2 clean straight punches while trying to escape from the ropes but that only seemed to spur Joshua who stepped up the aggression wobbling him with a right hand and knocking him down with a left hook. Conroy beat the count but was floored again by a right flush on the chin which forced the referee to stop proceedings at 1:33. A flawless display that leaves us craving to see more of this brilliant young man as soon as possible.
Charlie Edwards seems to have settled well in his role as world champion and enjoying every bit of it.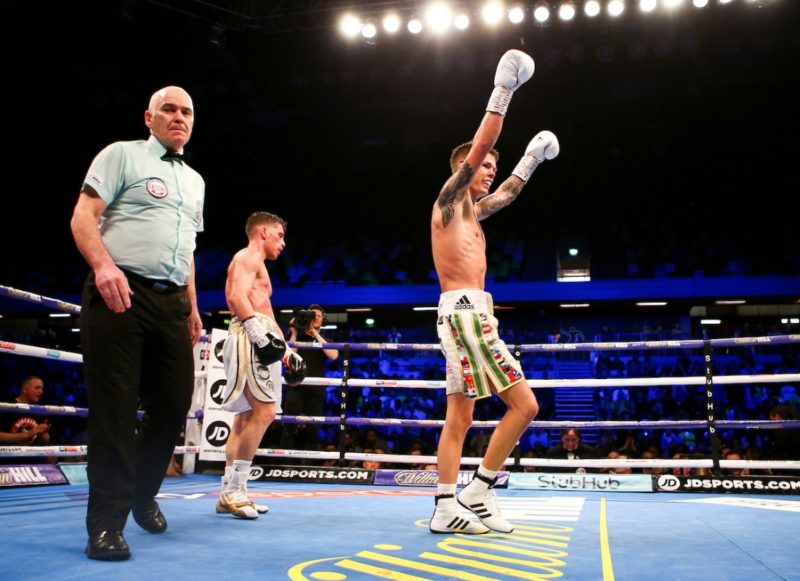 He looked inspired in his ring walk and cut a sort of spiritual figure when opening his arms to the crowd covered in his white robe. WBC no.14 Angel Moreno did not look dangerous on paper, particularly for his age, but neither did European champions Lejarraga and Garcia, so there was a bit of anticipation about finding out what he would bring. As it turned out, all he had was a chin and lots of bravado, but neither won him even a portion of the 12 rounds he endured.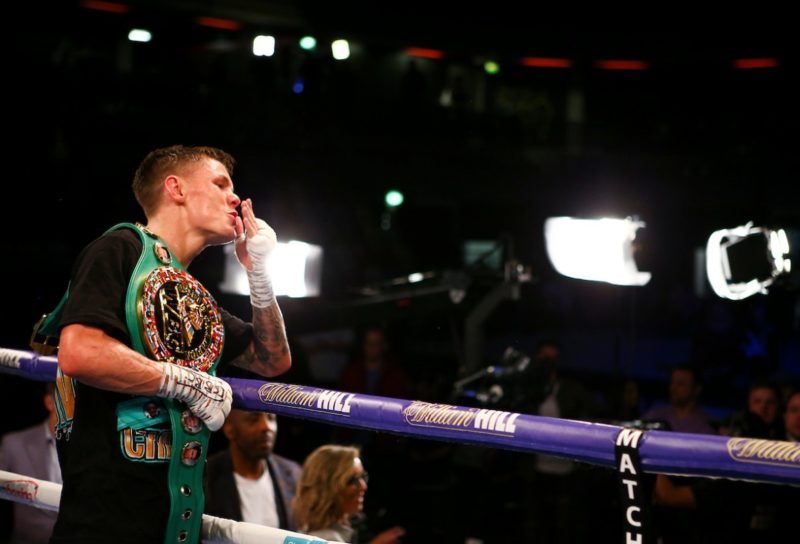 He looked stiff in the first and had a very low output while Edwards was on his toes and sliced him up with straight punches. In the third, Angel kept low to avoid punishment but Charlie just could not miss him and his punches were getting more frequent and spiteful. The Spaniard was punching air in the fourth with the Champion now taunting him. Some minor success going to the body in the fifth but Edwards was still quicker and more accurate while sticking and moving.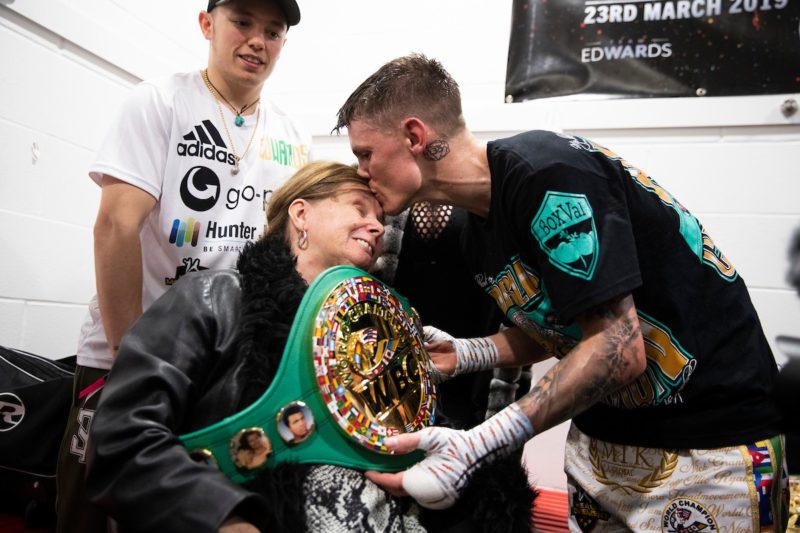 Moreno's frustration was evident in the seventh and even more so when touching down with a glove from shipping a right hand in the eighth and getting a standing count. It seemed like the accumulation of shots started taking its toll in the ninth but here he was in the tenth still acting defiant and daring Edwards to hit him, which was farcical at that point. Nothing changed in the last 2 rounds with the bout ending in a 120-107 complete shut out for Edwards on all 3 scorecards. Although against a limited opponent, the performance confirms the level Charlie Edwards actually is at.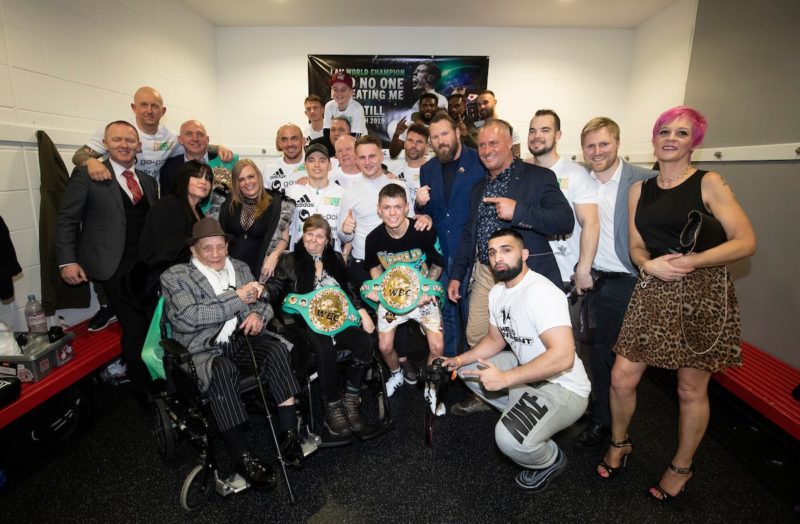 On the back of this, the only credible options for him going forwards would be unification against another champion in the division or a step up to face Kal Yafai. There are no excuses for this domestic blockbuster not to happen as Charlie has now proved he belongs at world level.
All results…
| | | | | |
| --- | --- | --- | --- | --- |
| Charlie Edwards | W | UD | 12/12 | Angel Moreno |
| Joshua Buatsi | W | TCO | 3/12 | Liam Conroy |
| Lawrence Okolie | W | TCO | 4/12 | Wadi Camacho |
| Lewis Ritson | W | UD | 10/10 | German Argentino Benitez |
| Jason Quigley | W | TCO | 2/8 | Mathias Eklund |
| Sean McGoldrick | W | PTS | 6/6 | Sean Cairns |
| Shannon Courtenay | W | PTS | 4/4 | Cristina Busuioc |
| Lewis Syrett | W | PTS | 4/4 | Danail Stoyanov |
| Tom Ansell | L | PTS | 4/4 | Chris Adaway |
Follow us on Social Media…
Instagram: https://www.instagram.com/britishboxers_bbtv
Twitter: https://twitter.com/britishboxers
Facebook: https://www.facebook.com/britishboxers
YouTube: https://www.youtube.com/britishboxersuk

boxing #britishboxing
LATEST BBTV VIDEOS