Heavyweight champion Tyson Fury posted a video to social media on Monday evening whereby he offered fellow Brit Anthony Joshua a shot at his WBC title in December.
In the video, Fury says, "I think you've all heard that I'm going to be fighting soon within the next few months and I think that before I announce an opponent, that I need to do this just in case. Anthony Joshua, I know you've just lost a fight to Usyk and you're beltless at the moment". The thirty-four-year-old went on, "I'd like to give you an opportunity to fight me for the WBC heavyweight championship of the world, and the lineal championship. You're coming off a twelve-round fight so I know you're match fit, I'm giving you a few months notice. If you're interested I'll send you the date over and we can rumble in the Battle of Britain for the WBC heavyweight championship of the world".
Fury wasn't done there, posting another message in the direction of the Watford man just a few hours later, this time reading, "Yo Anthony Joshua what you saying big G let's give the fanz what they want as Usyk is bitching??? I got the date and venue who will rule Britannia?".
Fast-forward another couple of hours and the former two-time heavyweight champion Joshua replied accepting the challenge. "Yea calm. I don't do the online discussions just for clout, so if your really about it shout 258 Management". Joshua added, "I'll be ready in December. Khalas".
Fury looked poised to face-off with unified champion Oleksandr Usyk following the Ukrainian's back-to-back victories over Joshua, the first coming in London in September 2021 via unanimous decision before he repeated his initial triumph with a split-decision victory over the Brit in Saudi Arabia two-and-a-half weeks ago. However, Fury revealed to BT Sport at a WWE event in Cardiff that Usyk "doesn't wanna fight" because "he's got some injuries from that sparring contest [a tongue-in-cheek reference to Usyk's rematch with Joshua last month]". That same night saw Fury's first inference that a fight with Joshua could possibly be made next. "I still think people would like to see that fight [with Joshua]", he told BT Sport. "So if Oleksandr Usyk doesn't want the fight for whatever reason, then we'll go and offer AJ the fight".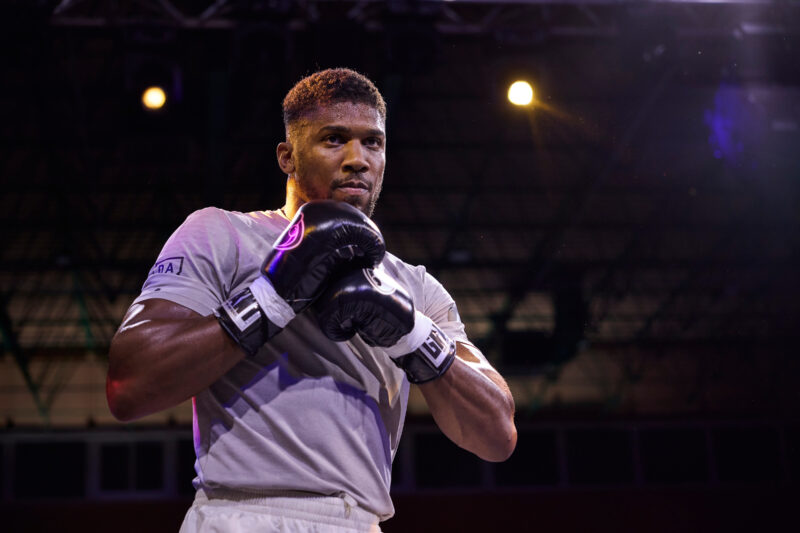 Early Tuesday morning saw Joshua's promoter Eddie Hearn tell talkSPORT in an exclusive interview that he has spoken to the son of Fury's UK promoter Frank Warren about a potential showdown between the two heavyweights in December. Hearn said, "Personally I don't think Fury is serious, but if he is, as I said to the Warrens last night, 100% we will sit down and make the fight".
Fury responded swiftly again, writing on Twitter, "This is an easy fight to make, normal champion and challenger privileges, & I'm 100% serious. Let's rumble UK". With proceedings moving eerily smoothly in what must be emphasised as the very early stages, Warren added more fuel to the fire when he confirmed to talkSPORT that an offer will be made to Team Joshua today (Tuesday 6th September) for a fight to take place in November on UK soil. "Tyson is being extremely fair", added Warren. Negotiations between both sides have been notoriously fractious in the past, but Warren ensured to keep proceedings civil, simply saying "[AJ] should grab this with both hands in my opinion. I'm not bad-mouthing the other side, all we're interested in doing is making this fight".
There are of course plenty of hurdles to be passed before fight fans can even think about getting excited about a potential match-up between Fury and Joshua, including who will hold the domestic broadcasting rights between BT Sport and DAZN, as well as the purse split between the two men themselves. In yet another video posted on social media, Fury revealed details about the offer that will be sent Joshua's way. "I've offered him 60-40, forty-per-cent of this amazing fight because I want this fight to happen. He doesn't have any excuses now not to take it, he can't say I've lowballed him by only offering twenty or thirty-per-cent. Take it or leave it".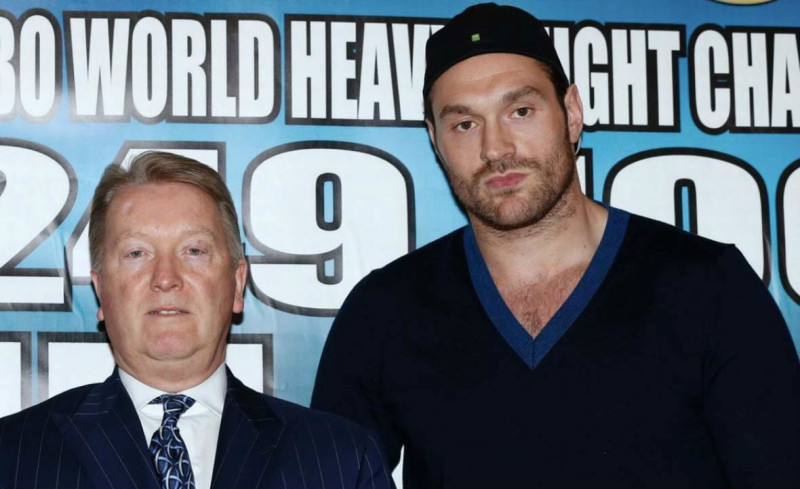 If that is the truth, then that surely amounts to a more than fair split given the fact that Joshua has suffered three defeats in his last five outings, and that despite his huge commercial appeal he can consider himself fortunate to be offered an immediate shot at a world title after losing so comprehensively last time out to Usyk.
As noted before, we have heard many of these things before in regards to a Fury-Joshua match-up, and while although a fight between the Morecambe man and Oleksandr Usyk is certainly more appealing as the quest to determine a definitive number one heavyweight continues, a clash with Joshua isn't a bad second option if the Usyk fight is unavailable right now.