Featured image: Mark Robinson/Matchroom Boxing.
Alycia Baumgardner has released a statement after news broke of an 'adverse analytical finding' was returned in relation to her victory over Christina Linardatou last month.
The 29 year old confirmed that traces of two substances were detected in the test – Mesterolone and Methenolone acetate metabolites – which was conducted three days before the fight on July 12th.
The American also confirmed she passed tests taken following her fight against Linardatou on July 15th as well as one taken the next day.
Baumgardner's statement follows the one published by her promoter Matchroom Boxing earlier this evening which confirmed that an adverse finding had been returned.
The statement reads in full: "On August 12, 2023, I was informed that an "A Sample" I provided on July 12, 2023 resulted in an "Adverse Analytical Finding" of mesterolone and methenolone acetate metabolites, two substances I've never heard of or used in any way.
"The sample provided immediately after my fight on July 15, 2023 tested clean and negative for all banned substances, as did my sample on June 16, 2023, which makes the July 12th result essentially impossible.
"To be abundantly clear, I know that I never have, never would, and never will take this or any other drug. Not only would doing so be unethical, but it would also be completely contrary to how I've trained my entire career.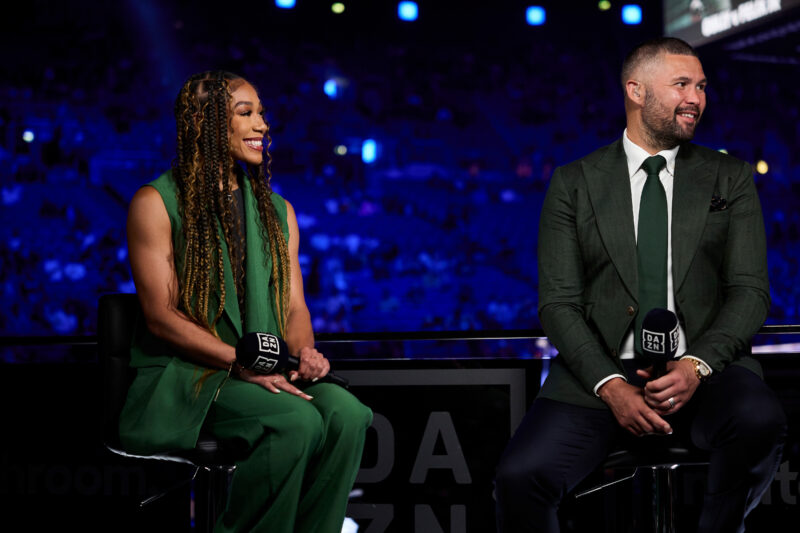 "As a professional athlete, I and I alone am responsible for what I put in my body, and my body is a temple.
"I am also a proud role model for any voung woman or girl who seeks to follow in my footsteps. I take those responsibilities very seriously – which is why I know that I did not and would never put these substances in my body.
"I have a lot more to say about my journey and why the very idea of me taking an illegal, banned, or even dangerous substance would never make sense.
"So I have no intention of sitting back in silence and letting this "play out." I plan to keep you all updated every step of the wav as I work to ensure my reputation as a clean athlete remains full intact."
Baumgardner made the first successful defence of her undisputed super-featherweight titles against Linardatou last month at Detroit's Masonic Temple.
The win saw her avenge her only professional defeat five years after the Greek fighter won a narrow split-decision over eight rounds at super-featherweight.
Read our initial piece regarding Matchroom's statement here.