Featured image: Mark Robinson/Matchroom Boxing.
United Kingdom Anti-Doping (UKAD) have confirmed that they will appeal the National Anti-Doping Panel (NADP) decision which ruled in favour of Britain's Conor Benn at the end of July.
UKAD confirmed they had lifted Benn's provisional suspension which had been in place since April but emphasised their right to appeal the ruling within 21 days.
The testing agency have released a fresh statement today confirming they will exercise this right after Benn tested for banned substance clomiphene in two separate tests in July and September last year.
"UK Anti-Doping (UKAD) can today confirm that it has filed an appeal in respect of a decision handed down by the independent National Anti-Doping Panel regarding anti-doping proceedings brought by UKAD against Conor Benn", the statement reads.
"As confirmed previously in UKAD's statement on 28 July 2023, Mr Benn is no longer subject to a provisional suspension.
"The appeal process will now be followed in accordance with the UK Anti-Doping Rules.
"UKAD issues this statement in accordance with Article 14.3.4 of the World Anti-Doping Code and is not able to make any further public disclosures at this time."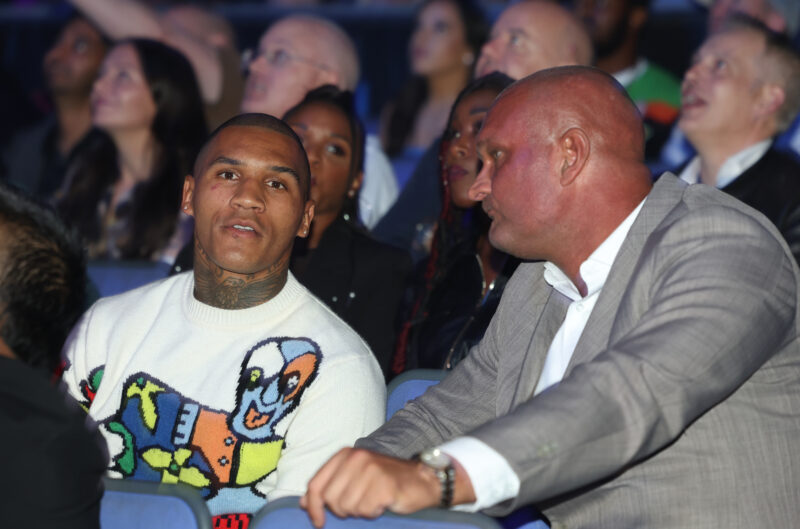 The NADP's initial ruling
UKAD's statement follows reports by Riath Al-Samarrai of the Daily Mail who first broke news of the appeal earlier today.
The Mail also reports that the bulk of the NADP ruling did not inspect the science behind the trace amounts of clomiphene found in Benn's system but rather jurisdictional issues regarding UKAD's ability to rule on tests conducted by the Voluntary Anti-Doping Association (VADA).
This contrasts with claims from Benn's team, including promoter Eddie Hearn, who insisted the fighter had not been cleared purely on a matter relating to jurisdiction.
Potential disputes over jurisdiction
VADA are a voluntary drug-testing agency under which fighters register for random, around-the-clock testing.
Although often referred to as the 'gold standard' of testing in combat sport, VADA do not possess the power to issue bans or suspensions and merely report their findings to the fighter's teams and the commission governing the fight.
The first test was conducted on July 25th as part of the World Boxing Council (WBC)'s 'Clean Boxing Programme' which requires fighters to undergo around-the-clock testing in order to be ranked by the sanctioning body.
The second, also conducted by VADA on September 1st, took place after Benn had signed to fight fellow Brit Chris Eubank Jr in a 157lb catchweight showdown the following month.
Benn passed all of the tests carried out by UKAD – the only drug-testing agency recognised by the British Boxing Board of Control (BBBofC) at the time.
Questions soon arose regarding the BBBofC and UKAD's ability to rule on tests carried out by another testing agency – with the Mail's report suggesting the NADP ruling largely relied on this premise.
Benn reacts with statement
Benn has subsequently reacted to UKAD's statement with a post of his own, claiming there is an "agenda against him" from UKAD and the BBBofC.
The statement reads in full: "I'm disappointed at the news of an Appeal being made, having already been cleared by both the WBC and the National Anti-Doping Panel to continue my career without any restriction.
"It was also disappointing to note that the media seemingly knew an appeal was being made before me or my legal team and that there have been further breaches of confidentiality.
"There is clearly an agenda against me and we have seen that from the start of this process.
"As I have said before, I am innocent. Nothing has changed and I remain confident in my position. I will not be commenting further while I let the process play out."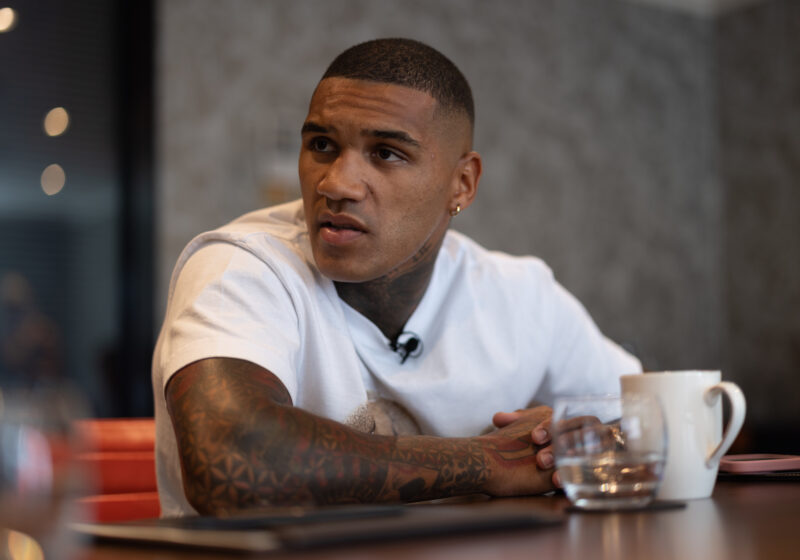 Benn referenced a WBC decision which led to his reintroduction into their welterweight rankings in February.
The body operates solely as a ranking body with the power to sanction fights under their banner – the WBC cannot prevent fights taking place nor can they issue bans to fighters as they do not issue licenses.
A WBC statement referenced Benn's "overconsumption of eggs" as a "reasonable explanation" for the trace amounts of clomiphene found in his system – a claim which Benn refuted himself in a subsequent statement where he says he believed "flawed VADA procedures" to be behind the failed tests.
What happens next?
Benn no longer holds a license with the BBBofC after relinquishing it back in October and is now reported to hold a license in the United States.
The 26 year old could therefore opt to fight in the US or elsewhere abroad while the appeal process continues to play out on British shores.