Featured image: Lawrence Lustig/BOXXER.
Rewind back to January of this year when Liam Smith (33-3-1, 20KOs) pummelled the then seemingly impenetrable Chris Eubank Jr (32-3, 23KOs) into submission after four rounds at Manchester's AO Arena.
The shock and awe at how the fight ended. Eubank's wall of armour, the claims that he had never been hurt. That he had never touched the canvas. All shattered in a matter of seconds.
And then fast-forward back to this weekend. The same venue. The same promoters. The only question left to answer is whether the middleweight rematch will bring the same outcome.
Referee Victor Loughlin was left with little choice but to step in eight months ago after Eubank was floored twice to seal his first professional defeat inside the distance as the pro-Smith crowd roared with jubilation.
Junior was left to lick his wounds – wounds he would later say were inflicted through the use of an illegal elbow by the Liverpudlian which led to the first and all so important knockdown on the night.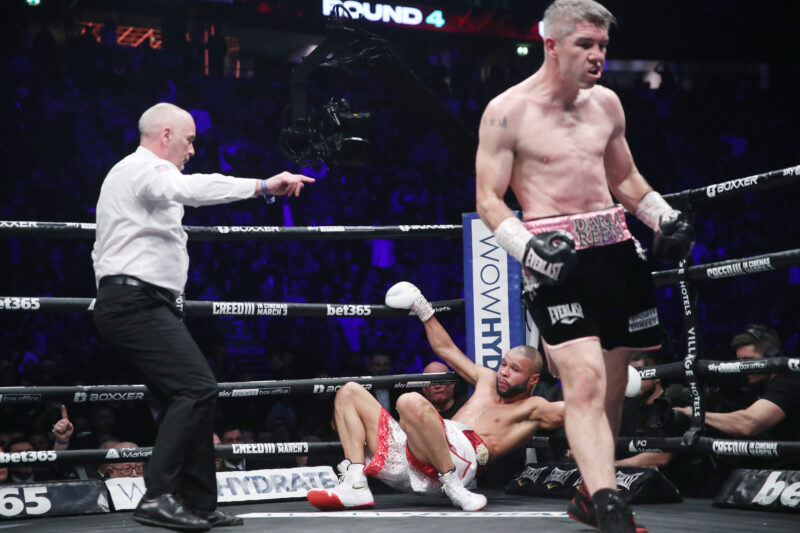 He has also since claimed to be 'dominating' the affair until the breakthrough came for Smith, a statement backed by few who witnessed what actually unfolded.
Two cagey opening rounds were followed by a strong third for Eubank Jr who landed a flurry of uppercuts in its closing stages but Smith – a notorious slow-starter – never once seemed buzzed in the ten minutes that the first encounter lasted and immediately capitalised to put Junior away when the opportunity arose.
Rematch clauses are a touchy subject at the best of times in boxing and there can be no doubting that a second fight would not have entered the minds of anyone had the clause not been in place prior to the opening bell.
The finish from Smith was about as conclusive an ending as you can get and even the charm and charisma of Eubank makes it hard to see past a repeat of the same outcome second time around.
Esteemed trainer Brian 'BoMac' McIntyre – who enjoyed recent success with Terence Crawford's domination of Errol Spence Jr last month – has replaced Roy Jones Jr in the Eubank corner.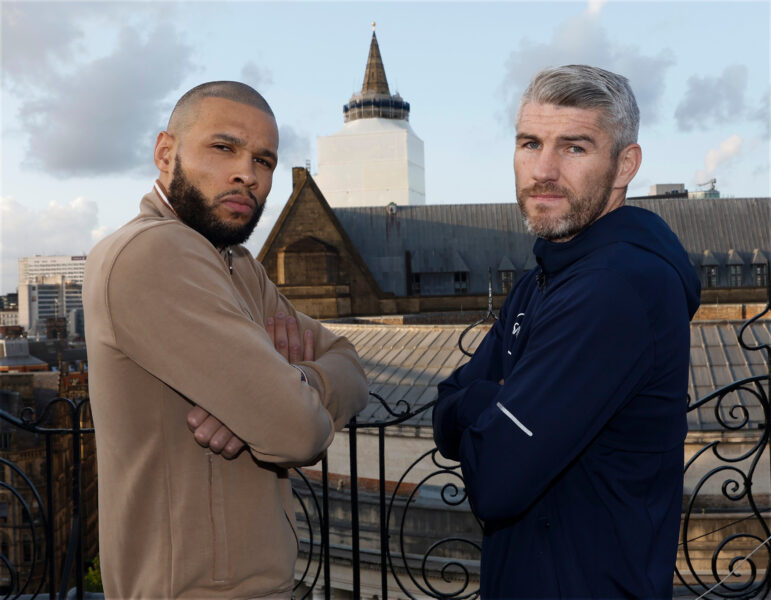 The move provokes considerable intrigue given the Nebraskan has had less than two months to work with the Briton who can ill afford a repeat of the first fight this time around.
While the Eubank name will always hold weight and the carrot of a Conor Benn fight will always be dangled in front of the 34 year old, a second consecutive defeat, especially if he's stopped again, will surely mean Eubank is never looked at in the same manner as he was before meeting Smith.
The superstar aura of a man who still is yet to prove his ability at the top level will be gone and it will instead be the Liverpudlian who moves on to bigger things – whether that be a shot at becoming a two-time world champion or more domestic showdowns on British shores.
"It is a new pressure that I've never had to deal with before, but I'm enjoying it. I'm enjoying the focus it's giving me, the hardship that I'm having to got through mentally and physically to be able to execute the game plan on the night," Eubank said at the fight week press conference.
"It is a new risk I have now infant of me. I'm excited to go out there and see how I react when I have a man in front of me who has a win over me. Can I keep my emotions in check and stick to what we've been practising? We're gonna find out."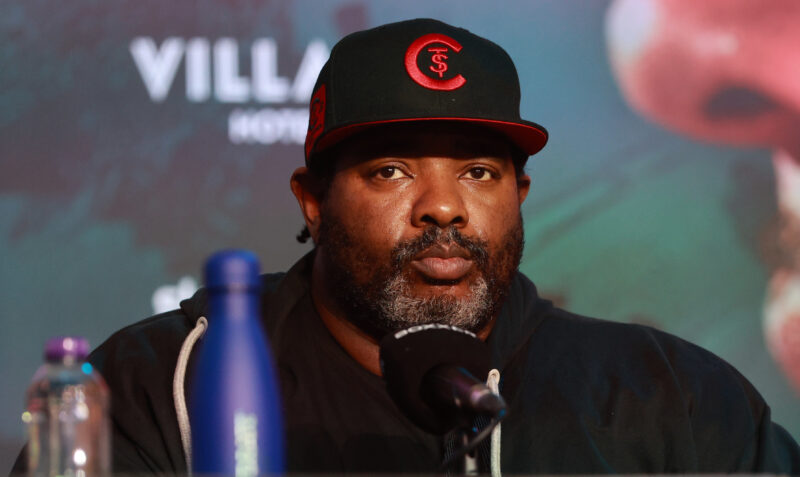 Smith meanwhile remains unamused by Eubank's claims and warns a similar finish is in store if Eubank is unable to rectify errors made from the first fight.
"He'll blame everyone else bar [admit] Chris Eubank got it wrong. You made the mistakes, Roy [Jones Jr] didn't make the mistakes, BoMac's not gonna make the mistake this time. Take it on the chin yourself," Smith fired back.
"I told every one of yas, don't ever think anybody can't be hurt 'cos they've got a good chin. I still think he has got a good chin but he got hit looking at the floor and he went.
"The same will happen to him again if he makes the same mistakes I'll punish him, and he knows that."
Defeat for either man at the start of the year would've been costly but somewhat peculiarly it was Smith who was being earmarked as the one with the most to lose.
Yet here we are, approaching the final quarter of 2023, and the fight has completely flipped on its head. Smith is now looking ahead to more big nights if he avoids a loss this weekend while Eubank knows a repeat of the same result will prove costly.
Perhaps a price that will prove too costly even for the Eubank name to match.
Azim, Clarke and Price all feature while Heffron and Cullen collide on undercard
The Sky Sports Box Office card features a number of intriguing match-ups including Slough super-lightweight Adam Azim's (8-0, 6KOs) rearranged bout against Ukraine's Aram Faniian (23-1, 5KOs).
The pair were initially set to meet in June before a hand injury to Azim forced the fight to be rearranged for this weekend.
Former sparring partners Mark Heffron (29-2-1, 23KOs) and Jack Cullen (21-4-1, 9KOs) collide in arguably the standout bout of the undercard.
The former's British and Commonwealth titles will be on the line as the pair cross paths at the AO Arena.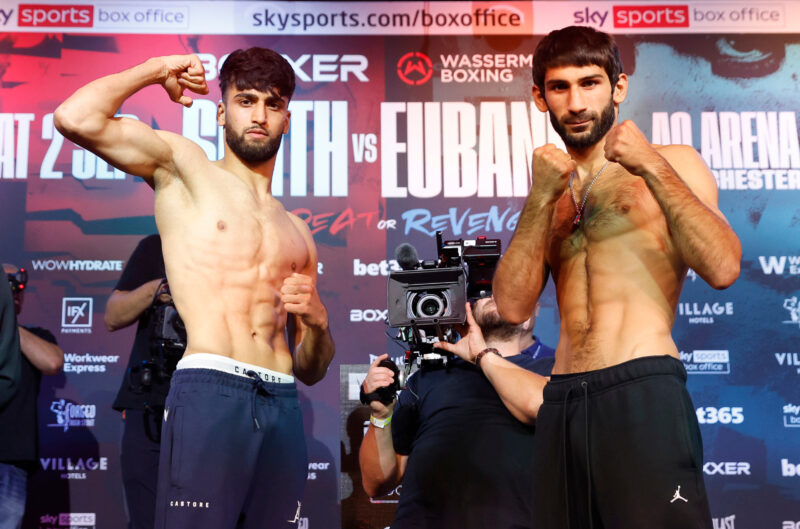 Tokyo 2020 Olympic bronze medalist Frazer Clarke (7-0, 5KOs) also faces his toughest test since entering the paid ranks against the experienced Dave Allen (21-5-2, 18KOs) over ten rounds at heavyweight.
Burton-on-Trent's Clarke has faced criticism for opponents faced since turning pro in February 2022 but takes on Doncaster's Allen who has faced the likes of Dillian Whyte, David Price and Luis Ortiz in the past.
Allen does however enter the ring having only fought once in 18 months after previously retiring from the sport.
More Olympic pedigree features down the card, as welterweight gold medalist from the Tokyo Games Lauren Price (4-0, 1KO) steps up against Lolita Muzeya (18-1, 10KOs) over eight at 147lbs.
Rio 2016 Olympian Mikaela Mayer (18-1, 5KOs) continues to make the UK her home in her third consecutive fight on British shores, taking on Italy's Silvia Bortot (11-2-1, 3KOs) at super-lightweight.
The American has stated her intent to eventually climb to welterweight where she plans to take on IBF champion Natasha Jonas in the near future.