Anthony Joshua has took British boxing by storm! Since the Watford heavyweight won the Olympic Gold medal at the London 2012 games, he has gone on to blast his way in the pro ranks compiling a record of 14 wins, 0 defeats with all his wins coming by KO in the first 3 rounds.
He only turned over professional in October 2013 but such is his rapid rise in profile and the manner in which he has blasted his way towards his title goals with such ease, it is no wonder people are already talking and asking him 'when will he fight Tyson Fury?
It is a fight that would break all records in this country and only Wembley would hold the prestigue and capacity to stage a fight of such enormoty.
A fight between Fury (25-0-KO18) and Joshua (14-0-KO14) has been talked about naturally for a while now, long before Fury defeated Wladimir Klitschko last Saturday to claim the unified WBA, WBO and IBF world titles in Düsseldorf. Fury's success has only made the fight more appealing and UK fight fans are licking their lips at the possibility of a monumental clash of the titans and so is Anthony Joshua.
Joshua, 26, a reletive rookie in world heavyweight terms, still has a few obsticles to cross before he can contemplate stepping in the ring with Fury. On December 12, at the 02 in the capital, he faces bitter rival in Dillian Whyte (16-0, 13KO's) a fight in defence of his Commonwealth and WBC International belts, with the vacant British title on the line also.
Unbeaten Whyte from London knocked down and defeated Joshua in the amateurs and the bitter blood has grew ever since and this fight will go some way to putting that beef to bed one way or another.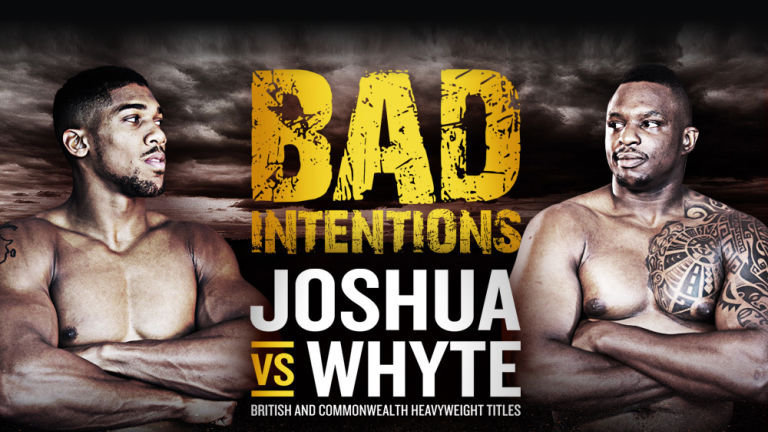 Joshua will continue to be asked the Fury question and being the competitive sportsman he is with the non defeatist attitude boxers are born with and programmed to be, there was only ever going to be one answer! I can beat Tyson Fury! – Joshua insists if he stepped in with the 6'9″ Mancunian right now, he would leave the ring heavyweight world champion.
"Every time I'm pulling up at a petrol station or checking social media, everyone's asking me when I'm going to fight Tyson Fury. People want it to happen and it will happen at some stage.
"December 12 is my focus, I've got to get that win. I believe I can beat anyone so, yeah, I can beat Tyson Fury. The good thing is I've got people who want me to progress. My coach believes in me.
"If the opportunity presented itself, we'd take the fight. It's only a fight at the end of the day – heavyweight champion or not. It's a square ring, one opponent and my job is to beat him, so of course I'm going in there with the same mentality."
Joshua was a very interested spectator of the Klitschko-Fury fight at weekend and was pleased for Fury and happy his fellow Brit has brought the belts home: "I watched it of course and that's something we haven't achieved in 10 years. He's heavyweight champion of the world, something that I'm destined to do myself. Credit to him."