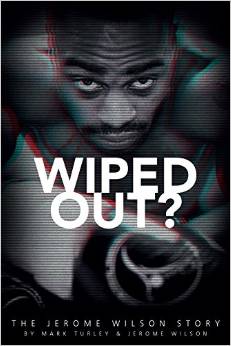 Wiped Out tells the story of welterweight prospect Jerome 'Wipeout' Wilson – and shines a light on boxing's ultimate taboo. On 12 September 2014, in his 11th professional fight, Jerome was knocked out in the sixth round. He never got up.
Wilson was rushed to hospital and spent ten days comatose. He had suffered a subdural haematoma, a large bleed on the brain. When he finally came to, his sense of reality had unravelled. He was unable to speak or move. Eventually he was discharged with a quarter of his skull missing. As soon as he was able, Jerome recorded his innermost thoughts in a unique diary, which traces his gradual reconnection with the world.
Published on the first anniversary of his injury, Wiped Out is the most personal reaction to massive brain trauma ever put on paper. Jerome's future is uncertain, but he knows he is lucky to be alive.
Buy the book here to read Jerome's story >>
The Story of Jerome Wilson
Jerome's family speak about that shocking night