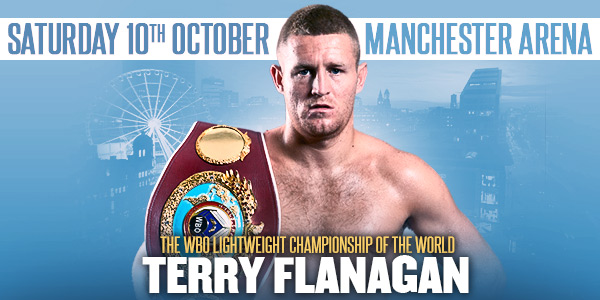 Nevada's WBO world title challenger Diego Magdaleno has been vocalising his opinion of Manchester's champion Terry Flanagan in the run up to their clash at the Manchester Arena on Saturday 10th October.
Southpaw Magdaleno, 28  has dismissed fellow lefty Flanagan's title achievement, an act sure to fire up the Mancunian come fight night.
 "It was a short fight. There wasn't too much to be said there. He has a lot to prove to his hometown crowd. That title was basically just given to him."
In an odd twist however, Magdaleno  has also praised "Turbo" 's attributes despite doubting his championship credentials.
Speaking to Sky Sports he said; He's a solid fighter. He's a stand-up guy. He can fight. He can punch. But I honestly don't believe it's enough for him to beat me.
"This is going to be a great fight, I believe. Terry has everything in his favour. As far as critiquing him, I'll leave that up to my coach. He's already begun analysing him."