Anthony Crolla is eager to become two-time world champion in 2018 as he plots his route back into contention after defeating Glasgow's Ricky Burns in Manchester in October.
Having lost his WBA lightweight belt to Jorge Linares in 2015, Crolla believes that his significant victory over Burns will move him one step closer towards another world title shot.
"I almost felt that night that my career was on the line." Crolla explained.
"Ricky is a great fighter, but I knew it was a must win fight and my plan is to win world titles and I want to be a two time world champion.
"I have shared the ring with Jorge twice so there isn't massive demand to fight him again, but whoever has got a world title or whoever can put me in a position for a world title again is who I am happy to fight next."
After last month's fight, Burns felt he did not do enough for a victory over Crolla but wants a second chance at beating the 31-year-old in Glasgow.
While Burns is intent on a rematch, the former WBA champion believes he would be making a 'sideways step' to face Scotland's first 3-time world champion.
"I like Ricky a lot he's a lovely lad, but I certainly thought I had done enough that night and 90 odd per cent of the people that night thought that as well.
"I've always been a fighter that would happily fight anyone put in front of me, but would that fight put me in a better position for a world title, probably not."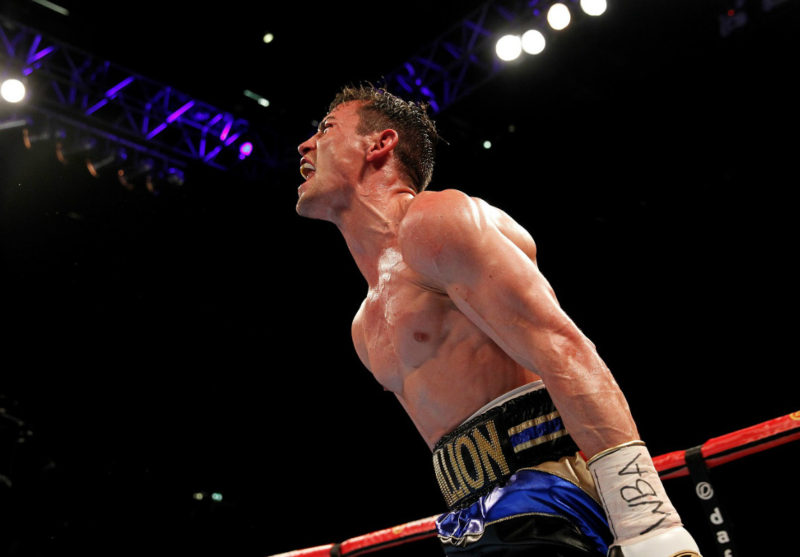 Domestic lightweight rival Luke Campbell lost his WBA lightweight challenge against Linares in September, with the Venezuelan immediately turning his attentions to WBC world champion Mikey Garcia.
Garcia has been linked with a unification bout with IBF world champion Robert Easter Jr and although that might open the door to challenging Linares again, Crolla would gladly meet 2012 Olympic gold medallist in an all-British battle at 135lbs.
"Luke is someone that I respect a lot I think he's a fantastic fighter and it would certainly be a battle of Britain and throughout my career I have had plenty of those battles, and is something I am not scared to do.
"I think mine and Luke's style would jell for a really good fight, so hopefully we do meet at one point and it will be nice for a world title, but I think the rumours seem to be going around that he's going to fight Jorge again".
Last month, fellow mancunian Terry Flanagan vacated his WBO world title and moves up to super lightweight division, after receiving an offer to have a world title showdown with Crolla in Manchester.
"There was always politics involved in that fight, I know he had no problem on fighting me and I certainly don't have problem fighting Terry.
"We made a very good offer after the Burns fight and I think Terry was happy to take it, it was a really good payday but due to promotional issues they wanted to go another way and I wish Terry the best of luck."
BOXING T-SHIRT SHOP > NEW DESIGNS