Steve Wood, head of VIP Promotions and manager of WBC International featherweight champion Josh Warrington, has responded to recent claims made by boxer Lee Selby.
Selby, the IBF World featherweight champion, and his team issued a press release this week claiming Warrington was 'running scared' and had pulled out of a scheduled summer showdown.  Wood, however, has refuted those accusations and insists the Welsh fighter has resorted to desperate measures to try to land himself a payday"To be honest, we're all a bit embarrassed by the actions of Lee and his team in putting out that press release.  On the contrary, Josh Warrington would like to assure Lee that he isn't unwanted; as it appears he is by the American promoter [Al Haymon] he ran to after leaving Matchroom.
"Lee's statement saying Josh is not interested and 'running scared' is just ludicrous.  The simple truth is that August 6th is not the right time as Josh is getting married on August 20th.  Josh actually wanted to take the fight but his team – father and trainer Sean O'Hagan and myself – advised it wouldn't be professional to prepare for a world title fight with his wedding imminent. 
"Anybody that knows Josh is aware he is a huge family man and his fiancé, Natasha, will soon become part of that family.  They have both put a great deal of planning and expense into preparing for their big day and Natasha has already sacrificed a great deal in supporting Josh in his career.  So it would be simply wrong to cancel when the day has been in planning for over two years.
[sam id="1″ codes="true"]
"We actually feel sorry for Lee as it appears his management team don't have a plan for him and he is getting desperate by issuing silly statements to try to generate interest in himself.  It's extremely embarrassing that a world champion has to start making false claims in order to try to get himself a fight.
"From the outset, this fight has been talked about being at Elland Road, the home of Josh's beloved Leeds United Football Club.  It was mooted to take place in June this year but that hasn't happened and it appeared the 'Selby' fight would have to wait until next year.  Selby was originally asking for a 70/30 split and then 60/40 from the Elland Road event when Josh was the one selling the tickets, so maybe this was why it went quiet.  It was actually only last week that August 6th and Leeds Arena was mentioned, which seemed strange as it was never seen as an Arena fight.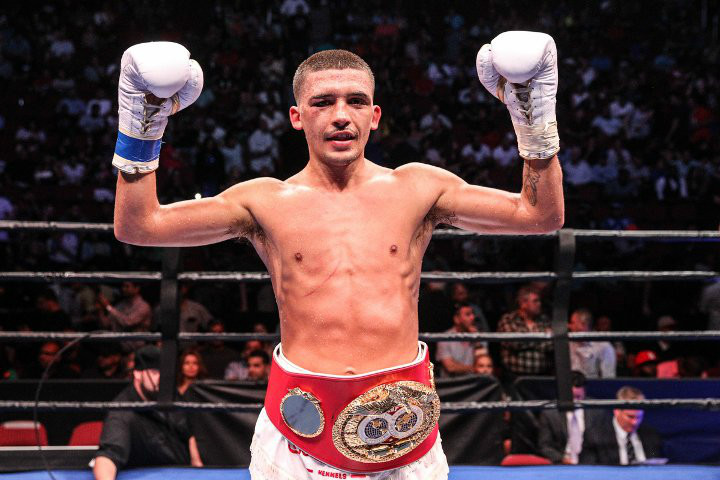 "To be honest, it seems the reality is that Selby actually has nowhere else to go after Leo Santa Cruz took the Carl Frampton fight and he and his team are now desperate.  Why wasn't August 6th and Leeds Arena discussed a month ago when both Lee and Josh won their respective fights?
"The truth is that Josh has a good team behind him, we have a plan and are sticking to it.  If Selby is still world champion, then we can fight in December this year if the Arena figures stack up, we'll sign tomorrow.  If not, then we can do it in June 2017 at Elland Road, as long as Selby is reasonable with his demands for the football ground event, unlike this time.
"We urge Lee not to feel unwanted or unloved, as Josh and his team do want the fight, but it will happen when it suits us.  The unfortunate situation for Lee is that he is the world champion but, in this case, we are the draw as was indicated by his desperate press release."
Keep updated on VIP Promotions' news by visiting vipboxing.tv
[sam id="30″ codes="true"]