John Evans launches his weekly column with his take on crossing the am-pro divide, Juan Diaz calling out Terry Flanagan and he also looks ahead to Rutter-De'Ath.
It's that time of year.
Up and down the country, students are receiving exam results. Some will have achieved exactly what they wanted and progress smoothly along their chosen path. Many others will be re-sitting their exams time and time again in their mind, wondering what went wrong and worrying about how the outcome will affect their future.
Team GB may have achieved their target of three medals at the Rio Olympics, but it is a pretty safe bet that a fairly high proportion of the team will be going through the same agonies following a string of earlier than expected exits.
They needn't. In the same way that stuttering during a series of exams you sit as a teenager won't dictate the way your life will pan out, an Olympic medal isn't the prerequisite for top level professional glory that is once was. The Olympic Games are undoubtedly still the pinnacle of the unpaid code, but there are many other avenues to success in the modern incarnation of amateur boxing.
The present day amateur system is more akin to a vocational course, where a high grade is attained by a sustained period of excellence rather than solely dependent on a single high pressure exam.
The constant grind of competing against world class rivals in international tournaments has always provided top amateurs with solid foundations to build on. Steel sharpens steel as they say. The introduction of the World Series of Boxing has given these same amateurs the experience of competing against top level opposition over longer distances without the luxury of head guards.
[sam id="1″ codes="true"]
Members of Team GB also spend all week training shoulder to shoulder with world class teammates and rivals whilst benefitting from the highest possible quality of strength and conditioning facilities and sports science research. The transition from amateur to professional has never been smaller.
As well as phenomenal talents like Vasyl Lomachenko and Naoya Inoue, the world rankings are inhabited by the likes of Oleksandr Usyk and Artur Beterbiev. All of whom have made great strides despite having just a handful of professional fights. At British level, Andrew Selby picked up the Lonsdale belt at flyweight in just his fifth contest.
Nowadays, pitching an Olympic calibre amateur into a series of four and six rounders against assorted Latvians and Hungarians is comparable to employing a talented and ambitious graduate or apprentice and handing them a broom.
It is a situation I deal with on a daily basis. Unless they have a series of aims and a growing sense of responsibility, a young apprentice can easily grow frustrated, fall back on the skills that they have already acquired and stagnate. The key to ensuring a talent stays the course and maximises their potential is to keep them challenged.
Luke Campbell may have stuttered since winning gold in London four years ago, but he wasn't helped by some agonisingly slow progress. We still don't know if Campbell will reach the level many tipped him to when he turned professional. We should have had the answer by now.
Bouncing into the world of professional boxing with an Olympic medal around their neck may allow a young fighter to operate at a different pay grade, but their paths will be forged by which career advisors they choose to listen to and the decisions they make during the crucial first couple of years they spend punching for pay. I think the time is ripe for the current crop of British and Irish amateurs to be adventurous and gamble.
At just 20 years old, Muhammad Ali may wish to continue to remain an amateur and continue his training further but the likes of Michael Conlon, Paddy Barnes, Joe Cordina, Anthony Fowler, Josh Buatsi and Pat McCormack are gifted fighters and their lives won't be dictated by disappointing results in one series of exams they sat this summer.
Not every Olympian will step directly onto the accelerated graduate scheme afforded to gold medallists, but they have already proven that they can operate at a high level and perform under pressure. Now is the time to settle down with a professional trainer, be ambitious and trust in their training.
They may have left Brazil without the medal they dreamt of, but with the right attitude and correct application, it shouldn't be long before they are holding championship gold.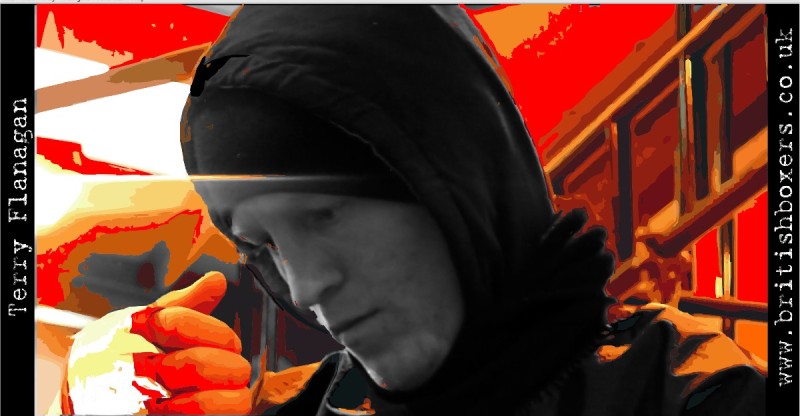 Terry Flanagan, 31-0 (12 KO's), has been the victim of circumstance this year. Manchester's WBO lightweight champion was denied a dream battle of Manchester with WBA king Anthony Crolla by boxing politics.
A projected unification fight with WBC champion Dejan Zlaticanin was nixed by the reemergence of the potentially great Mikey Garcia and a difficult—but winnable—high profile fight against Puerto Rican starlet Felix Verdejo fell by the wayside when Verdejo fell off a motorbike. It has been a frustrating few months for the 27-year-old but one calculated gamble could make up for any lost time.
Last week, former unified lightweight champion, Juan Diaz told me that 'it would be an honour' to accept a fight with Flanagan. The 32-year-old Texan is three years and seven fights into his comeback following a premature retirement and brings a recognisable name to the table. He also holds a tremendous pedigree and has retained a large fan base.
We all want to see 'Turbo' mixing with the best 135lbers on the planet but, with every other attractive opponent tied up, Diaz, 42-4 (21 KO's), is as solid a choice as any. So far, so sensible, but Flanagan could speculate to accumulate by taking on Diaz in America.
'Baby Bull' has benefitted from home town verdicts before—Paulie Malignaggi is probably still furious about the decision he conceded back in 2009—but he is at the tail end of a hard career and Flanagan is at the peak of his powers. Frank Warren is renowned for doing everything in his power to secure his fighters home advantage but, on this occasion, I just wonder if the risk of travelling is heavily outweighed by the reward of winning.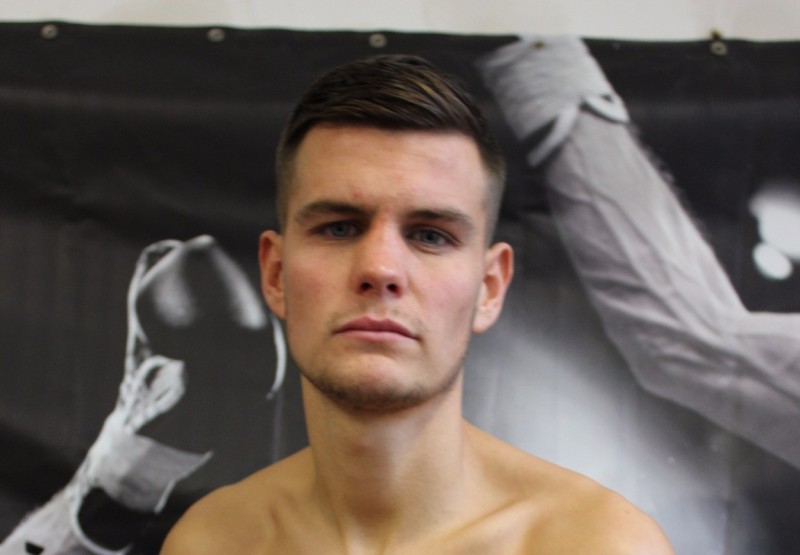 Alex Rutter, 9-0, and Kallum De'Ath, 10-1 will stage a battle of Manchester when they face off for the Central Area super featherweight title on September 17th.
Rutter was initially scheduled to face Michael Gomez Jnr for the title in a fight that instantly grabbed the attention of the city's boxing public. It wasn't to be. Gomez linked up with James Lindemann and his new team persuaded him that he would be better off campaigning at super bantamweight rather than building himself upto 130lbs.
Rutter, 23, looked through a list of potential replacements and actively sought out the toughest test available. De'Ath, 27, trains alongside Terry Flangan at Steve Maylett's Finest Gym and is a sight to behold in sparring, his mixture of movement and sharp counter punching making him a tough puzzle to solve and a gold card carrying member of the Who Needs Him Club. Rutter is tall and rangy and and has developed a new toughness since teaming up with Pat Barrett and the team at Collyhurst and Moston.
Both fighters have decided that the time is right to roll the dice and take a risk. The winner will move one to the next level whilst the other will find out exactly where they stand and just what they need to work on. Boxing fans will be treated to a nip and tuck battle between talented local rivals with a genuine title on the line.
Follow us on Twitter @britishboxers
[sam id="1″ codes="true"]