[sam id="1″ codes="true"]
Belfast's Michael Conlan is to face disciplinary action by amateur boxing's world governing body after his emotional post fight reaction to the controversial quarter final defeat in Rio against Russian Vladimir Nikitin.
In a recent interview with the Associated Press the AIBA president Dr Ching-Kuo Wu, was damning of Conlan's gesturing towards the judging officials and then the boxers reaction in a post fight interview on live TV and stated that 'Disciplinary action will follow.' for the Irishman.
"He immediately showed his finger to the referee-judges. Disciplinary action will follow, you can't humiliate in public our judges. The International Olympic Committee says this is totally unacceptable. He put himself in a difficult position, I can tell you," said Wu.
Conan had accused the Olympic boxing judges AIBA of corruption
"The AIBA are cheats. They're f*cking cheats." – A frustrated Conlan told the RTE interviewer in a live broadcast.
"That's me. I'll never box for AIBA again. They're cheating bastards who are paying everybody. I don't give a f*ck if I'm cursing on TV.
 "That here is the Olympic gold. My dreams have been shattered now. Do you know what? I've a big career ahead of me. And these ones? They're known for being cheats and they'll always be cheats. Amateur boxing stinks from the core right to the top."
Wu denied any accusations of corruption by AIBA in Rio and suggested action would be taken against those who have accused the AIBA of it.
In addition to the Conlan result other controversial decisions in Rio have occurred, included Evgeny Tishchenko, being awarded victory against Vassiliy Levit in the heavyweight boxing final and GB's Joe Joyce controversially being outpointed by Frenchman Tony Yoka.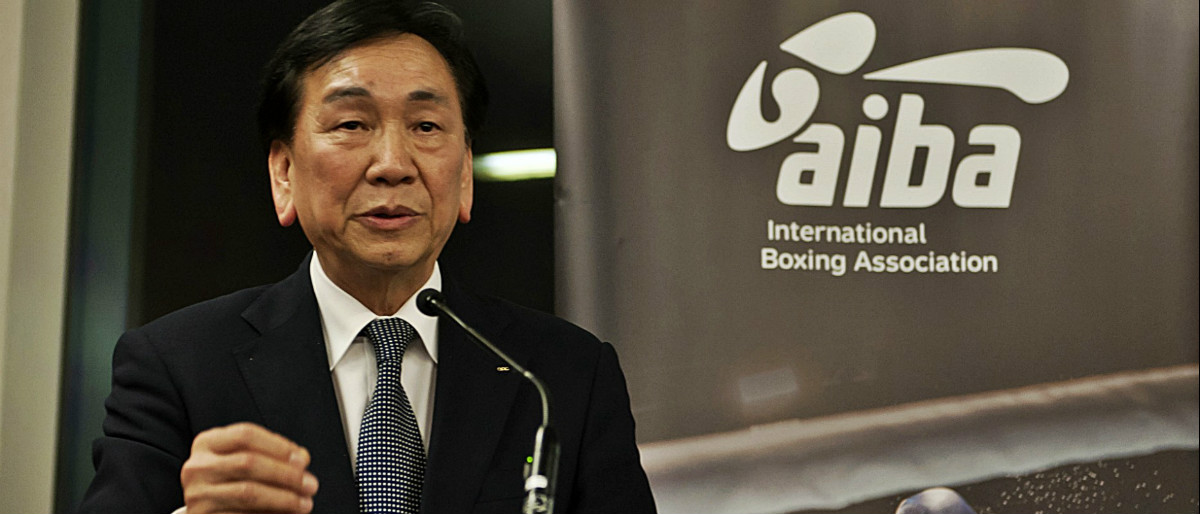 Dr Ching-Kuo Wu – www.aiba.org
"People accusing AIBA of corruption, please give me the evidence." Wu continued.
"I have no mercy to those (corrupt) people. I hate manipulation, corruption. I felt in my mind, nothing wrong with the decision. Nothing wrong. But the next day, suddenly it becomes a very controversial issue. It was really surprising,
The AIBA sent home several referees and judges after debatable verdicts at the Rio Games and after Conlan fight fall out and now as a result it is believed the scoring system will be changed for the 2020 Tokyo Games.
We know Michael Conlan wasn't suppose to swear on live TV and put his finger up to the judges, but it was done out of frustration after years and years of hard work to get there. Although the words he used were expletive and wrong, they were a spontaneous reaction, but wasn't they delivered with passion and pose and were almost poetic in there intonation.
Remember judges in your lovely blazers with your brass f*cking buttons, these young men punch each other in the head for a living and take their emotions to a level above normality. While you sit there with your pen judging, and it seems sometimes like you, they make mistakes like us all and have to live by them.
After the fight ended and you had finished judging, the young man Michael Conlan proceeded to judge you, and under pressure and filled with emotion, made the mistake of hurting your feelings, but we are sure you will get over it and move on, because thats what he will have to do!
Follow us on Twitter @britishboxers
[sam id="1″ codes="true"]