Naseem Hamed thinks Kell Brook's middleweight title fight with Gennady Golovkin will rival anything from the past 20 years. 
British boxing legend and former featherweight world champion Prince Naseem Hamed believes his fellow Sheffield native and one time Ingle Gym mate Kell Brook (36-0-25 KOs) can become 'Britain's greatest ever fighter' if he can defeat undisputed middleweight ruler Gennady Golovkin (35-0, 32 KOs) at the O2 Arena in London on Saturday night. (Sep 10) in the battle of unbeaten world champions.
"It means a lot to all of us from Sheffield, we're born and bred there. Me and Kell are both from the same gym and it is very impressive to have seen so many quality fighters and champions come through over the past 20 and 30 years." – Naz told Sky Sports News HQ.
Brook, 30, who holds the IBF welterweight championship is moving up two weight classes to take on the dangerous unbeaten and avoided Golovkin, 34, the creme de la creme of the world's middleweight's, this is no mean task, but the Prince has confidence in Brook's ability and says a win for him would propel him to boxing super-stardom.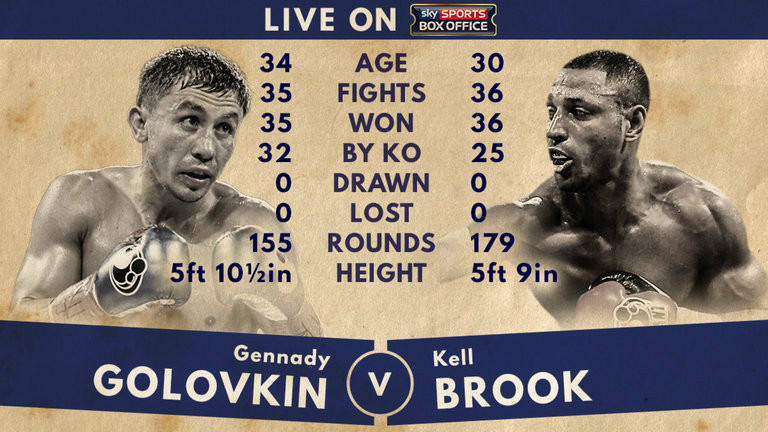 [sam id="1″ codes="true"]
"This is a massive fight for Kell Brook and everyone seems to think that he will get knocked out, but I feel a little different about how this fight will go.
"I think Brook can box a very clever fight and use straight shots to get the victory. He needs to watch Sugar Ray Leonard against Marvin Hagler because that fight is the key to him winning this one. GGG is a great fighter but he hasn't got the ability that Kell has, Brook is the far superior boxer.
"Kell can be the biggest superstar in boxing and the best British fighter ever if he can overcome Golovkin. I'm willing him on to win so much and he just needs to realise that he has the ability and skill to get the job done.
"He needs to be ready for 12 rounds of relentless pressure and hard punches and be able to take and absorb it. More importantly, he needs to avoid a lot of it and slow down the fight with his brilliant jab."
Gennady Golovkin v Kell Brook, will be live on Sky Sports Box Office
[sam id="1″ codes="true"]