This Saturday, March 25th, two rivals, Anthony Crolla (31-5, 13 KOs) and Jorge Linares (41-3, 27 KOs), will meet in the Manchester Arena to go head to head for the WBA World Lightweight title.
Linares, known as "El Nino de Oro" or "Golden Boy", took the title from Crolla in September last year, at the same location and after 12 rounds of great boxing from both sides. It ended in a unanimous decision in Linares' favour and Crolla will now seek revenge in what is expected to be a great return.
[sam id="1″ codes="true"]
Linares' highly revered amateur career of 89-5 set him up as a truly magnificent prospect for professional boxing. He made his debut in 2002 and beat debut opponent Kyong-soo Chung (0-5,0KOs) within the first minute. Ever since then he has gone from strength to strength and has proved his worth as a big time professional in the world of boxing. Linares has achieved many World titles, including, the WBC featherweight and lightweight titles and the WBA World Super featherweight and lightweight titles.
Crolla first took the WBA World Lightweight title home in 2015. He faced Darleys Perez (33-2, 21 KOs) for the second time that year, after the first bout saw the two finish on a disputed draw. The second meeting, however, saw Crolla knock Perez down in the fifth of what was going to be a 12-round fight. A sharp left hook to the body meant that Crolla had sealed the deal and was victorious for the WBA title.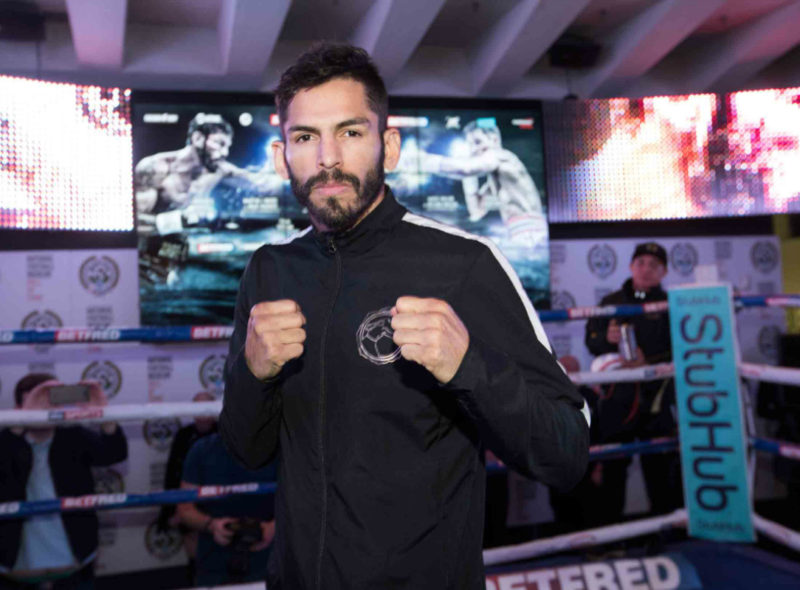 Crolla's first defence of the title was against the hard-hitting Venezuelan, Ismael Barroso (19-1, 18 KOs). Although Crolla was cut above the eye in the fourth round, he persisted and had Barroso out in the seventh with a brutal body shot.
"Million Dollar" Crolla's next fight was against Linares on the 24th of September last year at the Manchester Arena, where he had prevailed in his last two bouts. Unfortunately, Crolla lost on the night he faced the "Golden Boy" in a very closely fought battle between the two. Linares promptly offered a rematch, in the near future, to the Mancunian.
Six months later, there is no bad blood between these two competitors and the utmost respect for their opponent is held on both sides. Anthony spoke to Sky Sports on Wednesday about Saturday night and he gives Linares due admiration saying that there is "more respect than ever", but "once the fight goes, we're enemies". He says that he has been working hard in the gym and believes that a lack in concentration was his downfall at his last meeting with the Venezuelan. He feels smarter about the fight this time and says he's the "best I've ever been".
[sam id="1″ codes="true"]
Being defeated by Linares, and in his hometown, last year and losing his shortly reigned title, must have been a blow to his confidence. He is grateful for the opportunity to fight here again, saying "it means so much to me…this crowd (will) lift me".
Crolla's promoter, Eddie Hearn, spoke to BetFred Sports about his fighter and said that "he was hungry for the first fight, but he's desperate in this fight". Some feel that Linares' performance, in the ring with Crolla last year was the best of his professional career. Can he do it again six months later despite Crolla's determination and claim to have adapted his technique to beat Jorge within the distance?
Linares is the favourite to win, however if Crolla's claims of progression are true, could we see the man from Manchester win this rematch and reclaim his title as the WBA World Lightweight Champion?