On May 6th Tommy "Sweet T" Jacobs (4-0, 2KOs) is set to face Chris Wood (3-1, 1KO) at Effingham Park Hotel in West Sussex, for the British Masters Title. I caught up with Tommy at Champions Gym in Colchester, where he is in preparations with his trainer Russ Smith for the fight on Saturday.
HL – "So how are you feeling? Preparations going well for the 6th?"
TJ – "Feeling good, had a set back at the beginning of camp with an injury, but once that got sorted, training's gone from strength to strength"
HL – "I'm sorry to hear about the injury, but I'm glad to hear you're back on your feet now. Do you have a bit of a quieter week this week in the lead up to the fight?"
TJ – "Finished my last training session this morning, last bit of sharpening up, now it's just relaxing time for me and enjoying time with my family as had a new baby Sunday!"
HL – Wow! Congratulations Tommy, that's great news! So, let's talk about your background in boxing a bit, where did it all start for you?"
TJ – "Started at ten-years-old at my local amateur club in Harwich, had 60 odd bouts, won four National titles; was a regular on the England team and captained them. I am still the most successful boxer the club has ever produced and Saturday I'll be the first boxer from the club to win a title as pro!"
HL – "Exciting times! So, Saturday you face an old opponent in Chris Wood, how do you feel about the fight? Do you think that he's going to give you a tough night?"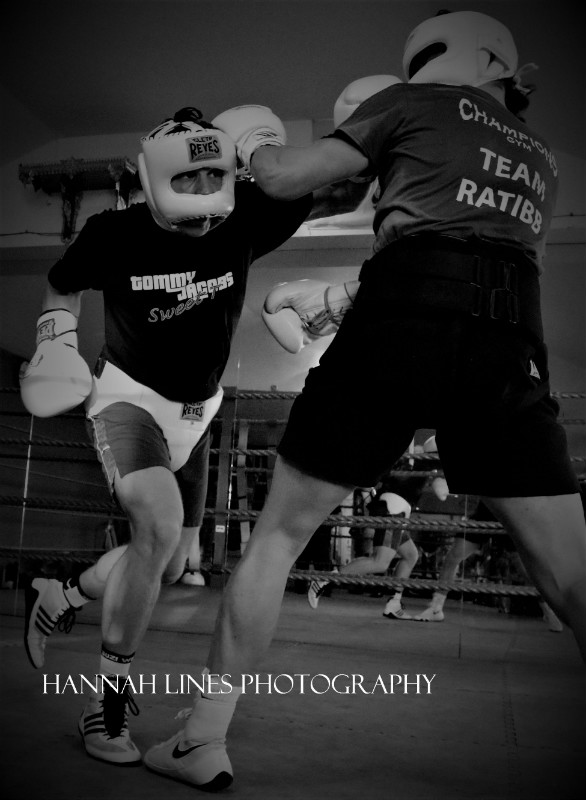 TJ – "I can't wait to box Chris, last time out I was dreadful and I still didn't lose a round. I got hit a lot more than I should and it was a real terrible performance for me, which I think has given my opponent a bit of false hope. He's been saying he's going to knock me out, but in all my bouts and the tens of 1000's of rounds of sparring, I've never been dropped – so I think he's dreaming."
HL – "So what was it about your last bout with him that makes you think that you weren't at your best? And what have you done to improve since?"
TJ – "The last fight, I had five fights in a row cancelled and put on loads of weight, so when I got the call for that fight I took it, then looked at the scales and I was three and a half stone overweight with eight weeks to lose it. That was the difference, I killed myself making weight, so I was a shadow of myself. This time my last bout was only in February, so I've managed my weight a lot better."
HL – "You must have been exhausted losing the weight so fast! So, there is no doubt in your mind then? That must be a great feeling – to be in peak fitness and have every confidence in your abilities."
TJ – "Yeah, I'm very confident about the fight and in my abilities. I'm levels above Chris Wood and Saturday I'm going to prove it."
HL – "The fight on Saturday is for the British Masters title, tell me how you came to this fight, why not the area title first?"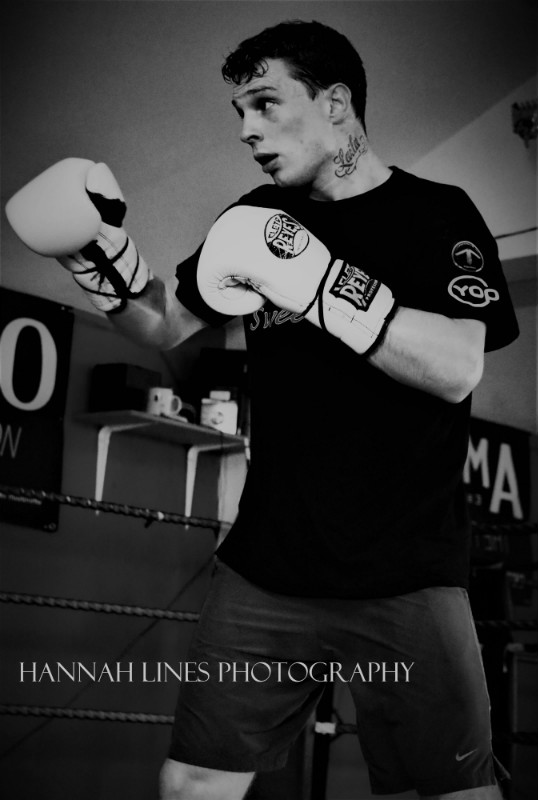 TJ – "The whole thing with the British Masters title is all to do with my licensing, as I currently don't hold a British Board of Boxing Control license. The show is sanctioned by the German Boxing Association but I also hold British and Irish Boxing Association license. That's the route they go down as opposed Southern area English or Lonsdale Belt. Once I've won this title and got the eight rounds under my belt, then I can start challenging for international titles and onto the bigger awarding bodies."
I am looking forward to following Tommy in the progression of his early professional career, as he seems to be one to watch. I wish him the best of luck on Saturday night and hope to talk to him again after about his future plans in Boxing.