Pro boxing revival in Nottingham echoes National boxing renaissance
Writes Pro boxer Carwyn Herbett ,who reviews Scott Calow and Black Country Promotion's next show in Nottingham and hopes to be on the next one.
Following on from two successful shows in the first six months, June 24th will provide the next chapter in the resurgence of boxing in the Nottingham area as Scott Calow in association with Black Country Promotions has a show penned in for Bingham Leisure centre once again.
With boxing undergoing a National revival, following Anthony Joshua's much talked about fight with Wladimir Klitshcko, the sport at regional levels is looking to undergo renaissances of their own.
Nathan Kirk won the challenge belt in a highly entertaining affair against Ivalio Boyanov of Bulgaria last time out in February. Nathan opted to go to war with his foreign opponent rather than stick to the boxing and ultimately finished him with a sustained body attack. Nathan has a big fight lined up later in the year so it is important he comes through unscathed and looks impressive.
Frank Warren promoted Eckow Essuman now boasts a record of 3-0 and is coming of an impressive stoppage win over durable journeyman Casey Blair on the Leicester show on 22nd of April. Eckow is nicknamed the Engine due to his work rate and fitness will look to continue his momentum with another sparkling display here. With vast experience at elite amateur level and WSB eckow will look to be in the mix for titles before next season is out.
Leigh Wood looks to get his name back in the featherweight mix following 15 months on the sidelines with an injury. His last bout on 26th of March, 2016 on a sky sports show drew much praise from respected names in the sport in the ease in which he disposed of tough Lee Glover to capture the Midlands area via a second round stoppage. Winning emphatically here cwill put Leigh on the road to the English title before the year is out.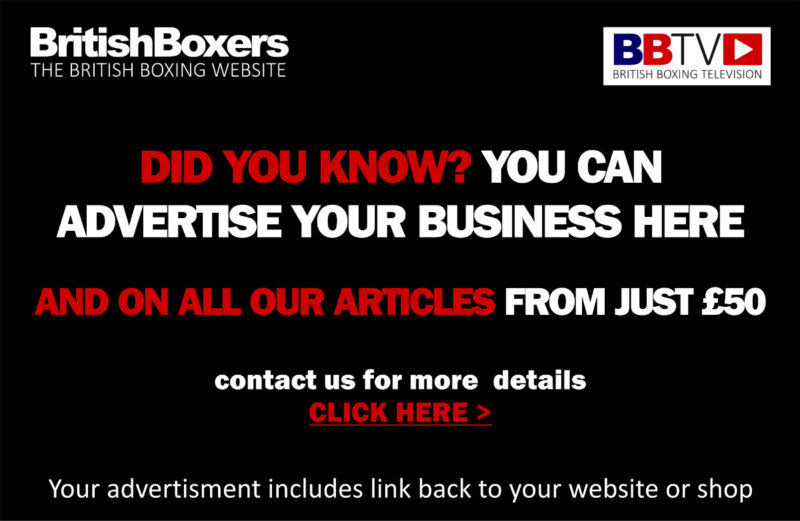 Former Kickboxing champion Chad Sugden will look to get back to winning ways following a controversial loss to the tough Alistair Warren. Warren has mixed in very good company and knows how to handle himself. Sugden will look to bounce back before avenging that defeat at some point.
Lincoln based Welterweight Jordan Mcloughlin looks to advance his record to 2-0 following his debut points win over Dale Arrowsmith at North Notts arena in March. Jordan Mcloughlin is one of the new breed of pros who have served their apprenticeship on the unlicensed scene. Signed to Scott Calow he will look to make a name for himself in Nottingham.
Exciting Cruiseweight Dan Cooper will look to record his 6th win as he continues his ascent up the ranks. Cooper is another who learnt his craft on the unlicensed scene, he will be looking to learn his trade as he goes along. His last outing was a step up against an opponent coming to win, an opponent of a similar level would be a good test for Cooper at this stage.
2 debutants will appear on this show. One is Omari Grant who is better known to some in Nottingham as MC Kriptik (signed to Unrulee records). Having had bouts on the unlicensed scene, now opts to turn pro. Turning professional is a courageous move for Grant as with the music background he already had a name and will no doubt feel the pressure as he is supported by what is expected to be a good army of support.
The other debutant may perhaps be the most intriguing to observe on the card as he is the wild card of all mentioned. Lincoln Based Romanian Tarau Veronel Omer had over 300 amateur fights and was highly placed in the European rankings. Since moving over here he has kept busy with a few unlicensed fights before turning pro with Scott Calow and will have the opportunity to showcase himself here.
Calow states that he is putting on the shows in Nottingham in an effort to keep his own fighters active. With only 2 shows a year at most, with the nearest shows being Leicester, Coalville and Derby in recent times this is a really positive move. In turn other local boxers are being given an opportunity to get more fights and exposure.
With this show just being the second part of Scott Calows continued foray into Nottingham you can expect to see the shows get bigger and better as the scene is ignited by regular shows. By the time the next one comes about in late autumn, I (Carwyn Herbert) will have received my license following delays due to unforeseen circumstances so will be on the card and there may well be other prospects who have turned pro vying for a place on the card, to have boxing once again a talking point in the Nottingham area.
BBTV LATEST VIDEOS