Having dedicated her debut win to her late father, female boxer, Lauren Johnson, is hoping to do her mom proud when she steps back in the ring later this month.
Whilst 'The Black Widow' prepares for her second professional bout on BCB Promotions' 'You Asked For It!' show at Walsall Town Hall her mum, Pearline, is fighting her own battle as she recovers from a stroke.
It's been a tough few months for the family but the 32 year-old us is using the situation as motivation as she aims to follow up her impressive debut performance with another victory.
"It's been tough," she admitted to bcb-promotions.com.  "I got pulled out of the show in May because of an injury to my hand. (Head of Boxing) Errol (Johnson) didn't want to risk me for that. Then ahead of the last fight, scheduled for July 30th, my mum had a stroke three weeks before so Errol decided it would be best for me to be pulled out of that too.
"It has been very hard for me to keep going with that. My dad died in 2015 so now I just have my mum and it was very difficult to accept her being ill too. I have had some time out of the gym and away from the routine but I am back on track now.
"She was really bad in hospital because she had a mini stroke first before having the major stroke. I had gone to work the next day and she phoned my sister and said tell Lauren to get back in training straight away.
Facts about Lauren Johnson
Lauren is criminology student who has been nicknamed the Black Widow

She is Birmingham's first professional female boxer, 

becoming the first female to punch for pay in the city since the Queensberry Rules were drawn up in 1865.

Lauren is also one of the few vegan pro boxers in the country
"My mum is doing well now so that is great. She has been advised not to attend my fight on the 30th but she has said she is coming any ay. You can't keep a good woman down. It will be brilliant to have her there and it will give me a massive lift."
The Black Widow hasn't fought since her impressive debut victory in March and she believes she will be a much improved fighter when she steps in the ring almost six months on. Johnson is hoping to put on a performance that will show everyone she is ready to make the step up in her career as she looks to emulate the likes of Katie Taylor and Nicola Adams.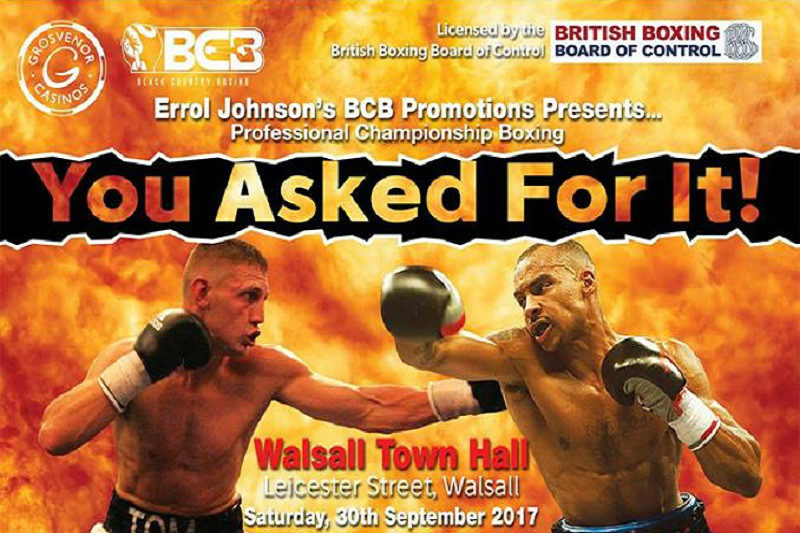 "I have been working on new styles for this fight," she added. "I have only been working with Errol since March so there are a few changes he wants to bring to my game and we are working on that.
"We have wiped the slate clean and he is now trying to develop me into the fighter he wants me to be so that I am using all my strengths.
"I can't wait to get back in the ring and get to the next level. I keep saying to Errol that I want to box abroad whenever I can. As an amateur I boxed in America and I enjoyed it so if that call comes to go abroad and Errol thinks I am ready, then I will jump at the chance.
"I think that could happen after this fight. I want a title by the end of this year or at the very latest, early next year. I think that can definitely happen as long as I impress in this next fight. I need to put on a performance to show I am ready for that step up.
"I know there is a few options open to me because women's boxing is growing rapidly at the moment. I am still a novice so hopefully someone will pick me thinking they will get an easy payday and then they will have a shock when they come to facing me."
Lauren Johnson's Pro Debut Video
The Willenhall pugilist wants to reach the top of the sport and become a role model. She may have entered boxing late, only lacing the gloves after the London 2012 Olympics, but she is determined to reach the pinnacle of her sport and provide inspiration along the way.
 "It is a great achievement for me to be professional but there is so much more for me to do too. There are plenty of girls coming through in the Midlands now and I have that weight on my shoulders.
"I want to show that you don't just have to stay amateur and you can turn pro and you can make a name for yourself. It is a good thing for BCB-Promotions too because if I do well it shows you can keep it local. You don't have to go to Sky or Boxnation, you can go to someone like Errol and his team and they will give you the chance and put you out there.
"I want to put the Midlands on the map and BCB on the map and that is where we are going to get to.
"I want to show it is never too late and you can do whatever you want. I want to give people hope that they can go out there and change their journey if they want."
Tickets to see Johnson are on sale now priced at £35 and £60 ringside with the latter including a light buffet, from the Town Hall Box Office on 0845 111 2900.
Topping 'You Asked For It', which is sponsored by Grosvenor Casino Walsall, is the Midlands Area Middleweight Title clash between undefeated prospects, Tom Stokes (West Bromwich)and Tyler Denny (Rowley Regis) on Saturday 30th September.
Bloxwich super bantamweight, James Beech Junior, Wolverhampton's super flyweight, Kyle Williams, Kingswinford super welterweight, Danny Ball, Stoke light heavyweight, Luke Caci, and Ledbury super lightweight, Alex Florence, complete the card. Coseley welterweight, Tommy Ghent, no longer features.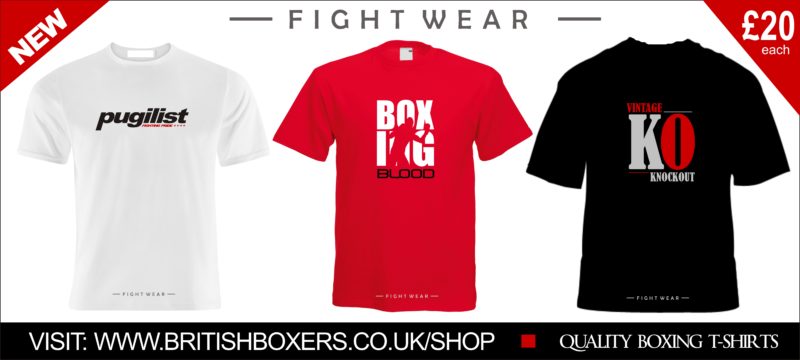 Tickets are on sale now priced at £35 and £60 ringside with the latter including a light buffet, from the Town Hall Box Office on 0845 111 2900.
The Grosvenor Casino Walsall will host the weigh-in and after-show party (over 18s). The weigh-in and aftershow (over 18's only) take place at Grosvenor Casino Walsall, Bentley Mill Way, Walsall WS2 0LE (just off junction 10 of the M6).
Find out more about Grosvenor Casino Walsall here: www.grosvenorcasinos.com/local-casinos/walsall
LATEST BBTV VIDEOS