Adam Little is ready to grasp a golden opportunity. The 26 year old Kirkham resident takes on the unbeaten Darren Surtees (7-0, 5 KO's) on the undercard of the World Boxing Super Series quarter final fight between Callum Smith and Erik Skogland and Little is relishing the opportunity to entertain the watching millions. 
"I think it's going to be a good entertaining fight. Judging by Surtees' record he can certainly punch a bit and he's got an entertaining style himself," Little (17-2, 5 KO's) said. "He comes forward throwing plenty of punches and certainly looks to make a fight. I'm not shy either so I'll be getting in there to do exactly the same.
"I'm maybe two or three levels above the guys that he has been fighting. He's taken a plunge which is fair enough. I've said this to people before. There isn't enough of that in boxing. People are into protecting their records and staying unbeaten. It's a very hard fight for him. I know what they are looking for and expecting to happen and I also know it isn't going to happen.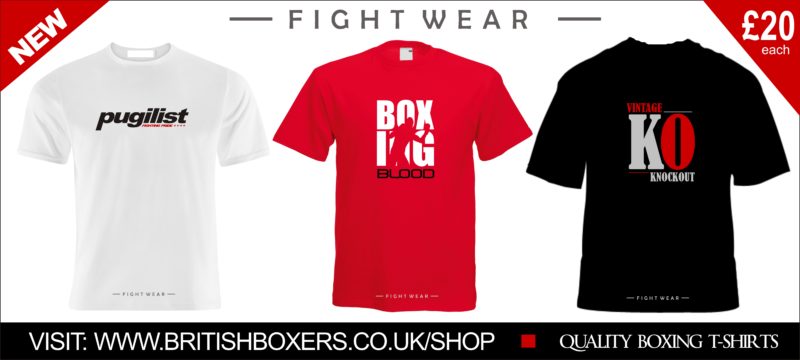 "I've switched trainers from Alan Levene and I'm now working with the Jennings brothers [Michael and Dave in Chorley] and it's going well so far."
Little has long been touted as a fighter with real title potential but his career reached a tipping point following a decision defeat to Sunderland's Glenn Foot last December. A disappointing performance forced him to face some uncomfortable questions but rather than shy away from them, Little decided to face them and find some answers.
"I thought my performance against Foot was terrible. I won't lie, I watched the fight back and although it was close I thought I lost. I had to do some serious thinking and it took me a long time to decide what I wanted to do wth my career. I decided that I really want it and that boxing is a passion for me.
"I want to be successful. I don't know what level that success will come at but I do know that my talent and the way people talk about me isn't showing in my performances. To me, that isn't success. When I get it right – which I believe I will in the next fight – and when I'm 100% there will be a big shock. I can beat anybody in this country at light welterweight. I've just got to get it right."
Little's clash with Surtees marks his return to big time boxing. It is six years since he last fought on an arena show but as much as he is looking forward to appearing on such a grand stage, he is more concerned with doing himself justice and producing the level of performance which will ensure he remains a major player on the domestic scene.
"Being part of the Callum Smith – Erik Skogland undercard is great. It's a great platform for me to fight on. Hopefully the fight will be televised because it's a fifty-fifty fight in theory. He's unbeaten and has a big knockout percentage. He's up for it from the statements he's been making and he's from Glenn Foot's camp himself.
That's good. I'm happy about that. I know precisely what tactics he's going to come in with and I know what they're anticipating from me. I get it. I look at that Glenn Foot fight and I could see how to beat me. It's going to be different though. I'm looking forward to seeing the shock and panic on their faces. I think it's going to be fun."
Little gets to share the spotlight with his stablemate Zach Parker who takes on the experienced Luke Blackledge. Little sees an intriguing fight in prospect.
"Luke's got the experience and he's fought the higher calibre of fighter but Zach is the young fighter coming through. I think it's going to be an interesting fight. I'm looking forward to it."
Adam Little and Darren Surtees fight on the Sauerland Event promoted World Boxing Super Series card featuring Callum Smith v Erik Skogland at Liverpool's Echo Arena on September 16th. The show will be televised on ITV 4 and will feature an exciting super middleweight clash between Derbyshire's Zach Parker and Darwen's Luke Blackledge. Liverpool's Joe Wood will also appear. Tickets are on sale now priced £35, £40, £60, £80, £100, £150, £200 and £350 (VIP) via Liverpool Echo Arena or from Adam on 07585771305.