Under the radar danger Zach Parker is primed to show the boxing public just what they have been missing . Unbeaten Parker (12-0, 9 KO's) fights the tough and talented Luke Blackledge (23-4-2, 8 KO's) on the undercard of the World Boxing Super Series showdown between Callum Smith and Erik Skogland in Liverpool on September 16th and is prepared to announce himself on the super middleweight scene.
"My style is that of a boxer-puncher. I can box, but when it comes down to the nitty gritty stuff, I can get in there and punch as well," 23 year old Parker said. "Hopefully there will be fireworks and a knockout on September 16th.
"I think it'll help a little bit that I've been off the radar so far. Obviously, I want all the exposure I can get but seeing as nobody has really seen me yet, they have no idea of what to expect so it could well work to my advantage.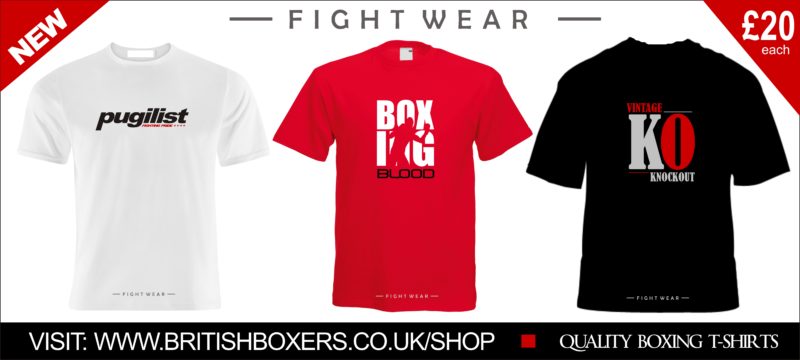 "Luke might have underestimated me. I think he's tried to look into me a little bit but we'll just have to see how it goes on the night. I already have my tactics ready for the night and I know what I want to try and do so hopefully it all goes well."
Parker's name may not yet be familiar to boxing fans but he has been causing ripples on the continent. Recent high profile sparring trips to Europe have boosted his self confidence and ensured that some of the divisions top men are fully aware of his capabilities. 
"I went across to spar Erik Skogland recently. It was good sparring to be fair. He's getting ready for the fight with Callum Smith and I feel like I'm up in that category already after the sparring to be honest. I also went over to Germany to spar the WBA world super middleweight champion Tyrone Zeuge. I was meant to do six rounds with him and then two more eight round sessions. I did six and then they said they didn't want to do any more. I think Zeuge is just a little bit too small for the weight to be honest.
"I reckon Callum will beat Skogland but it'll be a hard fight for him. I think it'll be hard fight for a couple of rounds but then maybe Callum will wear him down."
Before Parker can think about taking on the likes of Skogland and Zeuge for real, he must beat Blackledge. To do that, he will have to overcome the toughest opponent of his career and deal with his first real taste of a big fight atmosphere. He will be sharing the occasion with his stablemates Adam Little and Joe Wood but Parker is focused purely on his own success.
"I've boxed in the Echo Arena once before as an amateur. I boxed Joshua Buatsi in the quarter finals of the ABA's so I roughly know what it's like. Obviously, this is a big occasion but big occasions don't really phase me. I'm in there to do one thing and that's to do the business on the other lad.
"I'm thinking about Luke Blackledge and that's it. Nothing else comes into my mind. It's purely two men in one ring. Nobody can jump in the ring for either of us. Hopefully it's a good fight."
"It's good exposure for us all. I need to say thanks to Team Sauerland and ITV for putting me on the show. Thanks to my manager Neil Marsh and trainer Errol Johnson too.
"I can't wait to get in there on September 16th and put on a good show for everybody."
Zach Parker and Luke Blackledge fight on the Sauerland Event promoted World Boxing Super Series card featuring Callum Smith v Erik Skogland at Liverpool's Echo Arena on September 16th. The show will be televised on ITV 4 and Liverpool's Joe Wood and Blackpool's Adam Little will also appear. Tickets are on sale now priced £35, £40, £60, £80, £100, £150, £200 and £350 (VIP) via Liverpool Echo Arena or from Zach on 07739418967.