Sanigar Events are putting on a top show this Friday night at Bristol City's Ashton Gate Stadium. Headlining a card packed with local West Country talent will be Bristol based fighter Ashley Lane (11-8-2). Up for grabs will be Lane's Commonwealth super bantamweight strap that he won following last September's hard-fought points victory over Michael Ramabeletsa.
Lane was due to step in with Ghana's Emmnuel Quartey, but following a late injury to the challenger, will now face 37-year old Isaac Quaye (31-17-1). Also a Ghanaian national, Quaye in some respects is more of a known quantity than Lane's original opponent.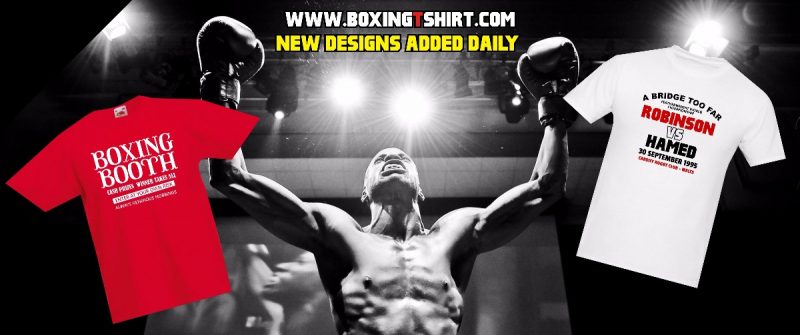 Quaye, known by the moniker of "Pretty Boy Jr" has appeared regularly in the UK over the years, but is still searching for his first success on these shores. He enters the ring on the back of four straight defeats and last time out was outpointed in a six rounder by Leicester's novice flyweight Sheldon Purdy. The experienced and diminutive challenger has a decent knockout record albeit delivered against little known opposition in his native Ghana.
He has some pedigree to speak of, as a former Ghanaian flyweight champion and western Africa super flyweight champion. Twice he has travelled to Britain to compete for Commonwealth titles and on both occasions has come up short. Back in 2008 he took on Birmingham's Don Broadhurst for the vacant super flyweight crown and suffered a near shutout on the judges' cards. Six years later Merseysider Kevin Satchell, successfully defended his flyweight belt by a similarly wide points margin over Quaye.
It remains to be seen how much power and physical presence Quaye can establish at this higher weight class. Although, it has been over four years since Quaye triumphed over any fighter with a positive win / loss record, he is tough and durable with the experience to hang in and extend "Flash" Ash.
There is much to like about Ashley Lane who is currently on the longest winning stretch of his career. A fighter whose record really does not do him full justice. Boxing has given the former Midlands area bantamweight champion few easy rides and he has progressed up the ranks the hard way. Away from the glitz, glamour and big pay days, he has earned his time in the sun. He has been possessed of little in the way of stage managed opportunities to build up a record against flattering opposition. Instead, from the outset, he has been in with an impressive list of strong domestic and international class fighters. It has often been, when faced by these calibre of opponents that defeat has ensued.
His eight losses include two reverses to current British bantamweight champion Josh Wale as well as one to WBA world flyweight champion Khalid Yafai. Thrown into the mix are two unsuccessful bids for the English bantamweight title. The first of which to future European champion Ryan Farrag and the latter to Yorkshire's former Commonwealth title holder Jason Cunningham. It was the second of those defeats to Wale, 18 months ago, that placed Lane on the verge of quitting the sport. With nothing to lose and armed only with his own unrealised potential he travelled to Leeds to act as an opponent for unbeaten local prospect Thomas Kindon. He outpointed him over ten rounds and the rest is now history.
There is clearly no shame in any of those earlier defeats and last year's capturing of the vacant commonwealth belt was a worthy conclusion to an entertaining toe-to-toe encounter with Micheal Ramabeletsa. 2017 was an unbeaten year for Lane and included decent victories over Paul Economides and the aforementioned Thomas Kindon.
It is to be anticipated that Lane will carry that unbeaten run into 2018 with a victory on Friday night. Although, not famed for his one punch knockout power, Lane's come forward style should press Quaye from the first bell and positively test his older opponents stamina over the championship distance. Whilst Quaye should have just enough to hang on in there, another heavy points defeat and a third failed Commonwealth title bid appear to be the likeliest outcome.
Once this hurdle is safely navigated it has been suggested that Lane will face Friday nights initially intended opponent Emmnuel Quartey, at the same venue in June. Something that should ultimately be the precursor to a big British domestic fight night later in the year.
Elsewhere on the card unbeaten Bristolian Tim Cutler (10-0) takes on the seasoned Dean Evans (6-18-2) in a six round lightweight contest that will aid the 25-year-olds development. Further down the card Somerset super featherweight Ryan Wheeler (11-0-1) meets Birmingham's Paul Holt also over six rounds, in what should prove a decent learning curve.
For more information contact: www.westcountryboxing.com
BBTV VIDEOS