His record speaks for itself: win, lose or draw, Anthony Crolla (33-6-3, 13 kos) faced the best in the Lightweight division, both at domestic and world level.
Should have he decided to retire after the Linares rematch, he could have held his head high, having won British and WBA world titles but when the going gets tough the tough ones get going.

Also a model citizen (in 2015, in spite of being just days away from his first world title shot, he confronted alone 2 burglars who were raiding a neighbor's house ending up with a broken ankle and fractured skull), the "Million Dollar" man is a very deserving human being inside and outside of the ropes.
His last performance got the attention of current WBO belt holder Raymundo Beltran (35-7-1, 21 kos), who challenged him to a summer showdown and, as usual, Anthony Crolla is NOT backing up.
CROLLA IS UNFAZED BY BELTRAN'S CHALLENGE: "I RESPECT RAY BUT HE IS NO LINARES."
BritishBoxers: Moving up in weight has proved successful for you early in your career. Is that an option you considered after the second Linares fight?
Anthony Crolla: No, to be honest. It was a different matter back then. I found my category at Lightweight: I feel stronger, I make the weight comfortably and it's an exciting division at the moment, rich with opportunities. Never say never, but I like where I am right now.
BB: It's a common trend for fighters to change trainer when they lose, but your loyalty remained with Joe Gallagher. You appear to have a good relationship professionaly and personal?
AC: He is a great trainer, person who taught me a lot. A lot of people gave up on me in my career, Joe didn't: he turned me into the fighter I am, I would have not won a world title without him. I respect his opinion more than anyone's. He studies the fights, he makes sure I am always in great condition and we work on weaknesses all the time. He is a great strategist as well, we always have a game plan. Also, he lets me help in the corner with some of the other lads in the gym, which helps me understand a lot more the game and react faster when he gives me instructions in my own bouts.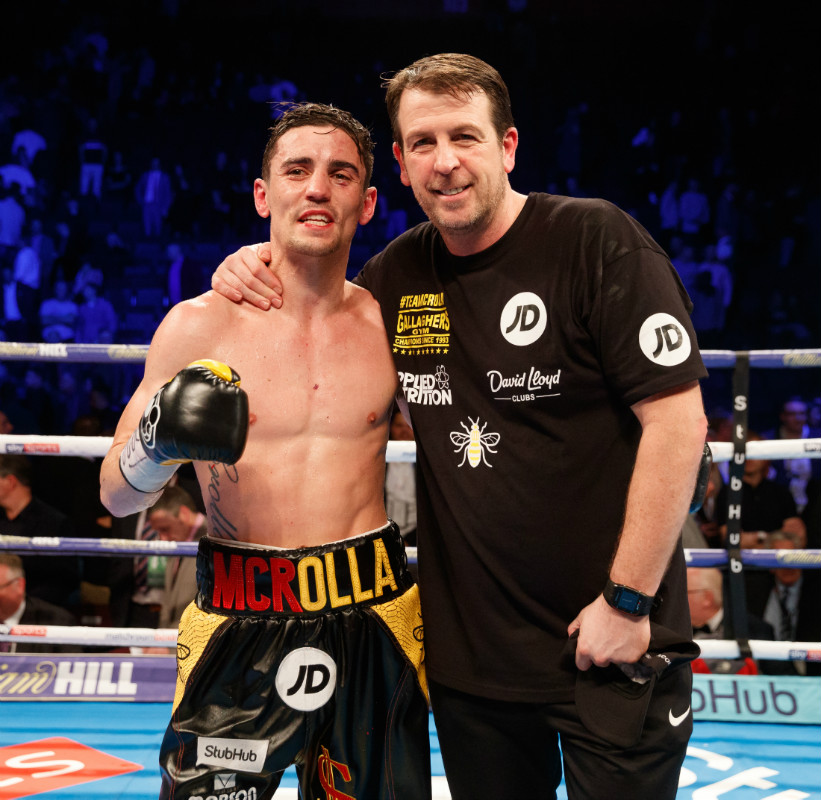 BB: Can you give your own assessment of your last performance against Ramirez?
AC: It wasn't fireworks. I didn't go toe to toe and boxed safely, but he was unbeaten in 6 years and had his own ambitions coming into the fight. On 2 of the judges' scorecards, I won every round. I boxed smart, took no punishment at all and got 10 rounds in. Now I can push on for a big fight in the summer.
BB: Speaking of which, immediately after the fight, Ray Beltran challenged you to fight him on social media. Do you think he saw something in you he can exploit?
AC: I don't think so, given my performance. I believe he is very confident and sees an opportunity to fight in front of a big crowd. He was treated harshly by the judges last time he came over but I think he enjoyed the atmosphere.
BB: There would be other options open for you at this point. Do you fancy this fight? Are negotiations already in motion?
AC: There are no negotiations as of yet. There are a number of big fights in the division but my plan is to take whatever route will bring me to a world title again.
BB: Based on your knowledge of him from sparring sessions you had and watching him on TV, how do you rate him as an opponent?
AC: It would be a tough fight. Ray is very hard and I respect him a lot. Big puncher and good inside game also. I like watching him. But, we sparred a long time ago and you cannot take too much from sparring anyway. We were both learning and have improved a lot since. On the other hand, he might punch hard but he hasn't the lateral movement and speed of Linares.
BB: You never had a soft touch both defending and challenging for world titles or on the comeback trail from defeat. Also, you always display a willingness to engage even against the most dangerous opponents. And that's the same fearless attitude that you displayed in everyday life, which is commendable. But, strictly in boxing terms, is this your biggest strength or could it be your greatest weakness?
AC: I think it's a strength, of which there seems to be lack around. It is what the fans pay for and deserve: they want to see the best against the best and a real fight. I like to be a fans favorite.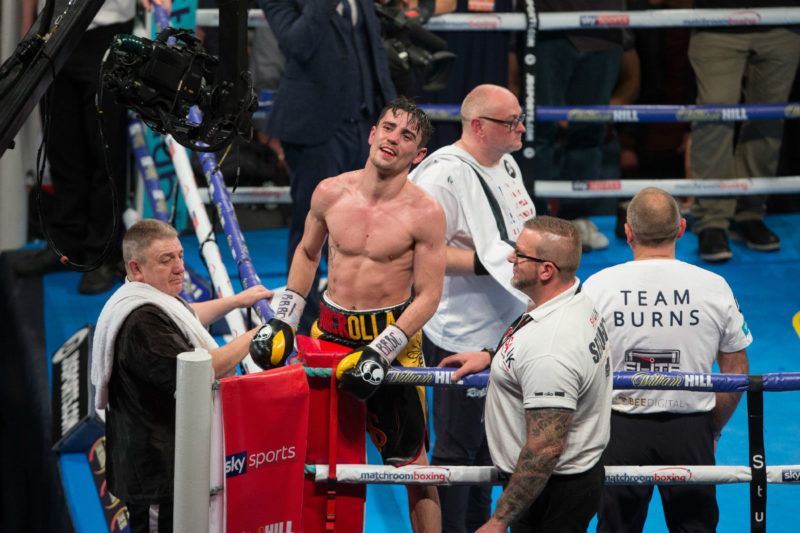 BB: You were part of a huge event in Cardiff last week, when Anthony Joshua unified titles at Joseph Parker's expense. How do you judge his performance?
AC: It wasn't what everyone was expecting but he showed some good boxing skills. The referee didn't do a very good job and was a bit harsh on Joseph Parker. But overall it was a good showing and hopefully will set up bigger fights with Deontay Wilder and Tyson Fury.
BB: Aside for the Ramirez' fight, your name has been in the boxing headlines lately as you endorsed the Ultimate Boxxer tournament along with fellow Mancunian Ricky Hatton and Paulie Malignaggi. How did you get involved with it and do you think it is beneficial to the sport?
AC: I think it is definitely beneficial to the fighters participating in terms of making a name for themselves and putting them on a platform, as at that level they struggle to get fights. It gives them an opportunity to perform on a big stage like the Manchester Arena. The founder of the project, Ben Shalom, approached me and Ricky as we are from Manchester to get people involved and I found it a great idea.
BB: Anything else you would like to share?
AC: I'm back in the gym next week, get ready for a big fight in the summer!