It is well known that early in his career he was influenced by the histrionics of Prince Naseem Hamed after he attended the famous Hamed-Kelley knock-downs war at Madison Square Garden, but he proved to have a strong personality and unique style of his own.
They called him the Magic Man and, like the best magicians, his tricks were the product of a solid and scientific craft appreciated and understood better by the connoisseurs of his trade. Having lost only to the very best in the divisions he fought and eventually to Father Time, he now uses his knowledge to break the game down to the casual fans behind the microphones of Showtime or Sky Sports and he is a champion in that too.
We had the privilege of meeting two time world boss Paulie Malignaggi and the Magic Man still has a few aces up his sleeve…
BritishBoxers: Reportedly, you had a reputation for being a troublemaker as a kid. What was the source of your aggression and how did you end up channelling it into boxing?
Paulie Malignaggi: I wish it was only one source! There was a lot of confusion in my life, especially at home after my parents divorced. My father went back to Italy and my mother remarried, which did not work out well for me. I started hanging out with the wrong crowd till I dropped out of school. My grandfather put me in a boxing gym to keep me out of the streets and I liked it. I enjoyed it and dedicated myself to it and that kept me out of trouble for good.
BB: What is the proudest moment of your professional career?
PM: Winning a world championship. Both times actually, I cannot pick. When you win a world title for the first time is a very special moment but against Senchenko no one gave me a chance and when I did it that was very special too.
BB: Who do you rate as the best opponent you fought?
PM: Miguel Cotto. Power, ring intelligence, technique, skills… Definitely the most complete fighter I faced. He was a real thinker in there and very strong.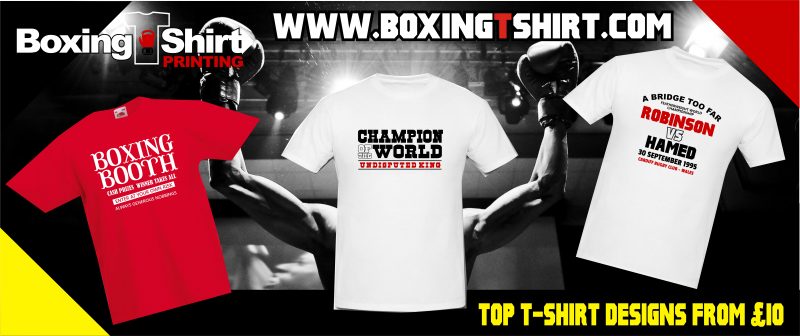 BB: You are a regular and welcome visitor on these shores and seem to feel at home. How did you develop a special relationship with England?
PM: I started appreciating this country when I featured on Ricky Hatton's undercard in Manchester, and it grew fighting him, Amir Khan and Sam Eggington. The fact that I lost to them probably helped my popularity with the UK fans! But, I also feel they like people with strong personalities and I have that.
BB: Had you not become a commentator, what would have you done after retiring from boxing?
PM: I honestly don't know. I learned to take things as they come and it worked out better for me since. To be honest, I expected to have a longer career as a fighter than I did but when it ended I accepted it, then the commentator gig came and I took it and I am fine with it.
BB: Who do you consider the current pound for pound kings?
PM: Lomachenko and Terence Crawford.
BB: And the best Italian fighter of all times?
PM: Nino Benvenuti or Duilio Loi. Actually, I like Loi a lot. Best Italian-American Willie Pep.
BB: Do you consider yourself an Italian who lives in America or an American with Italian roots?
PM: I am proud of being American and I love the American Italian culture I grew up in and would not trade it for the world. It is similar to the Italian culture but has also its differences. But I actually feel I am an Italian born in America
BBTV VIDEOS