Mark Little's story is of such a feel good nature that it could have come straight out of the Hollywood movies. Immediately, after speaking to him I find myself toying with headlines like: 'Honey, I shrunk the Boxer' or 'The Incredible Shrinking Fighter' but none of them really do the West Ham United loving, Essex based cruiserweight sufficient justice.
One thing we could agree on is that when he took his first tentative steps into a gym back in 2012, he could easily have been played by John Candy. Little explains to British Boxers why that was the case.
"I joined a gym back in January of 2012 and I was weighing in at over 23 stones. I was 24 and had been working in the building trade since I'd left school. For years I had being going for a caff breakfast every morning and often back there in the afternoon. That's just what you do when you are on sites."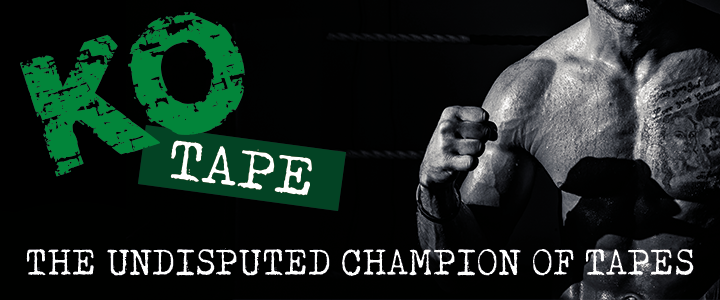 "I just got bigger and bigger because I had no real activity in my life except playing Sunday morning football once a week. But, as long as I could do that, the weight didn't really bother me."
However, the additional poundage did negatively impact Little's confidence. Despite, his decision to join a gym, and quickly identifying a boxing class, he was initially reluctant to get fully involved. Little recalls.
"In the gym at the time was my current trainer Paul Cook. I spent the first three or four weeks just watching his classes every day. I wasn't even doing anything and just stood at the back watching. I just had absolutely no confidence at all to join in. Until, eventually, one day after everyone had gone I thought 'I will just ask him if he will train me.' At that time it wasn't really about boxing at all. It was more about using it as an enjoyable way to lose weight."
It is testament to Little's commitment and natural aptitude that after just four or five Saturday morning sessions, his new coach was able to make the startling declaration that "I am going to have you fighting in the summer." Something, which the 30-year-old now remembers with a smile "I told him 'you've got no chance!' It wasn't that I was scared of fighting. It was just that I could never imagine ever being fit enough."
Despite his initial incredulity Little found himself making his debut on the unlicensed circuit just six months later. By this time he had already lost four stones but was still someway off the 200 lbs cruiserweight limit at which he now operates. That first semi-pro fight night proved sufficient to plant the seed and for Little to commit still further to his training.
"From that point on it was massive drops in weight and I was sort of sitting around the 15 to 16 stones mark. I had won 10 out of 12 unlicensed fights but at 6'0 I knew I was never going to be a heavyweight if I decided to turn pro. I knew I would have to get down to 200lbs, and that is exactly what I did. I'm not one of those guys that's ever going to be ripped, but I'm in good shape and I'm fight fit."
 Turning professional in late 2015, the Essex puncher has built up an impressive unbeaten record of eight straight victories.   He still has Paul Cook in his corner, as he has since that very first heavy footed workout nearly seven years ago. The bond between trainer and fighter is clearly a strong one and transcends the standard gym and fight night rituals.
"If it wasn't for Paul agreeing to take me on back then I don't know where I would be now to be honest. I would probably be dead of a heart attack or something."
"He's like a best mate inside and out of the ring. Really, another father figure. From the beginning Paul took me into his group and I'm his only pro fighter now. I talk to him every day and we socialise away from all the boxing stuff."
The other key member of his team is the highly respected Steve Goodwin, who fulfils the manager remit. He describes him thus.
"Steve has been a pleasure since day one. He's just a brilliant bloke. When I met him I signed the contract there and then. We just got on straight away. He's just a good and genuine bloke that looks after all of us. In this game you need a manager that looks after you and has your best interests at heart."
Despite, turning 30 earlier in the year, Little is confident that he still has time on his side. He actually feels that his very late entry to the sport is a real advantage as his "body is still fresh" and will allow him to go on for another six or seven years, if the fights are still there. He has the dedication and focus to succeed and describes his ring profile as "Relentless. I never give up. I will fight you for three minutes of every single round. I am going to be punching and right in your face. But I can box people, pressure them and take pressure. But, my fights will always be all-action."
His immediate focus is on overcoming Saturday night's opponent on the latest Goodwin Sports promotion at York Hall. In the other corner will be resilient veteran Remigijus Ziausys. The Lithuanian has been stopped just four times in 121 outings. I ask him for a customary prediction ahead of their six rounder.
"I'm gonna win. I won't go looking for a stoppage, but if it comes I will take it. I won't be rushing around though trying to knock him out. With his stoppage record he is obviously tough and durable."
The plan is for this to be Little's final contest over six rounds ahead of a step up to an eight rounder at the end of the year. With his unbeaten record hopefully still intact and the milestone of 10 wins recorded, he will be well placed to commence the title hunt in earnest in 2019. Little confides.
"My ambition is to fight for a British title one day. I believe with my fighting style, and if I can stay unbeaten, I can put myself in that place. As long as I keep winning I am hopeful that I can get those fights. But, when it comes down to it even if I fought for the title and didn't win I could still retire happy. I would have achieved more than I ever thought was possible. If you had told me six years ago that I would now be an unbeaten professional boxer, I would have laughed at you."
For the traditionally unglamorous cruiserweight division this is the perfect time to be in contention. The domestic scene is in rude health and buoyed by the global spotlight that Oleksandr Usyk's sweeping of the WBSS has provided.
Little agrees. "The domestic cruiserweight division is really opening up. You've got Wadi Camacho fighting Arfan Iqbal for the commonwealth title and Chris Billam-Smith and Robin Dupre next in line with an eliminator. You've also got Deion Jumah against Jose Lopes for the Southern Area and Lawrence Okolie going against Matty Askin for the British. So, long as I am unbeaten I can't be written off. My name will have to be part of the mix."
Outside of boxing, and his family, Little's other passion is West Ham United. He is a Hammers season ticket holder and has worked with the club to build his profile, grow his fan base and ultimately drive an increase in ticket sales. Whilst he admits that "Selling tickets is never easy. It's harder than the boxing." He does have an enviable fan base and a Twitter network of over 4,000 followers. He also credits Jordan Foster and Portobello PR for helping improve and update his social media presence.
The West Ham connection has brought him into the orbit of brave little Isla Caton*. The three year old from Hornchurch who is battling a rare form of child cancer, and whose family have been desperately raising money for pioneering treatment in America. Little confirms how he  become involved in such a worthy cause.
"I saw her story in a match day program at the Football one day. I thought this is something that I should get involved in. I don't earn massive money from boxing. But, thought I should try and give some money to help."
"I have met Isla a few times and she is doing really well, but has long way to go. But, please God it goes the right way in the end. It's a journey I have joined now and I have told them from the start that I will donate 20% of all my purses until hopefully, one day she won't need it anymore."
In addition to his efforts supporting this outstanding cause Little is also helping raise awareness of Testicular Cancer as part of the DT38** Foundation. A charity set up in honour of former West Ham Academy member Dylan Tombides who tragically lost his life to cancer aged just 20. The predominantly male environ of boxing serves an excellent platform to spread such a critical message. 
The affable and honest Little has been on an incredible journey and it impossible not to be pulled along with it. He ends by telling me "the journey keeps rolling and rolling. Whatever we pick up along the way from here is just a bonus."
Follow Mark on Twitter: @marklittle2
*Anyone wishing to donate to Isla's Just Giving page can so here: https://www.justgiving.com/campaigns/charity/thebradleyloweryfoundation/islacaton
**For more information on DT38 Foundation or to make a contribution contact www.dt38.co.uk 
LATEST BBTV VIDEOS