Expectant Father Beech Back In Action
James Beech Jr will be left holding the baby after his contest this weekend feeling he'll have proved himself as a hot prospect.
Unbeaten Beech targets eight pro wins without reply in the super bantamweight division at Walsall Town Hall on Saturday (September 22).
Beech is additionally preparing to become a father for the first time with his partner, Erica, due to give birth in October.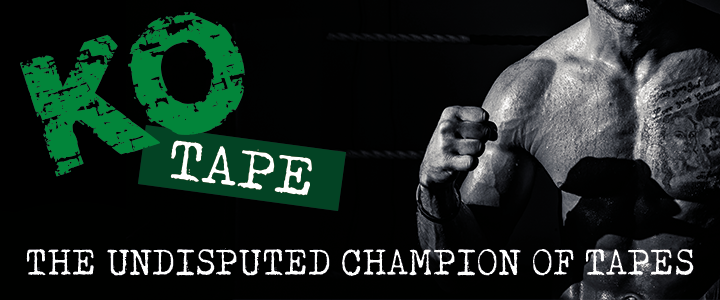 The 21-year-old is second-generation fighter as the son of Jimmy Beech, who laced on the gloves for 31 pro outings at lightweight between 1999 and 2008.
He's a graduate of Pleck Boxing Club, who he boxed for 80 times with 50 wins. Beech has one TKO as a pro, having scored two as an amateur. He's coached by Peter Hickenbottom.
He has already got an eight-rounder under his belt, claiming a British Challenge strap in the process after outpointing Paul Gidney by a 78-75 score in April.
Beech will need a time out for personal reasons after his September 22 fight date, but has not ruled out competing again before 2018 is out.
"I'll need a break from boxing to get used to family life, but I'll still be in the gym and I might even try and get back out in December.
"I don't want to go stale, I've been ticking over since my last fight and I've pretty much been in the gym all year. I've been a busy boxer.
"My last opponent was just there to go the distance, I was thinking to myself when I was in there how much it was like being in cruise control.
"I'd love to have a fight against someone who has a pop back. Only Gidney has tried, he took two rounds off me, but I still schooled him.
"That's the only thing I've dropped as a pro, I've shared a couple of rounds before but this is my eighth pro bout and I'm won them all comfortably.
"I'm a distance fighter and, with eight weeks notice to have a good camp, I'll be ready for anyone even if it means going up to 10 or 12 rounds.
"People have asked me about Brad Foster, now he's got the Midlands title at my weight. I suppose it's an obvious one to make as he beat a BCB lad in Leon Gower.
"I didn't expect Brad to beat him that convincingly and he never had to get out of second gear to do it. It would be a different story against me.
"I'd box him in a different way, no disrespect to Leon but he was there to be hit and Brad wouldn't be able to do those little spin offs against me.
"Ashley Lane is the champion that most of the bantamweight prospects want, as who knows what's going on with the British and English titles.
"He's a tough lad and a strong kid, but I think I'd be too skilful for him. I've proved I've got potential and I'm happy with the progress I've made."
Ferguson Determined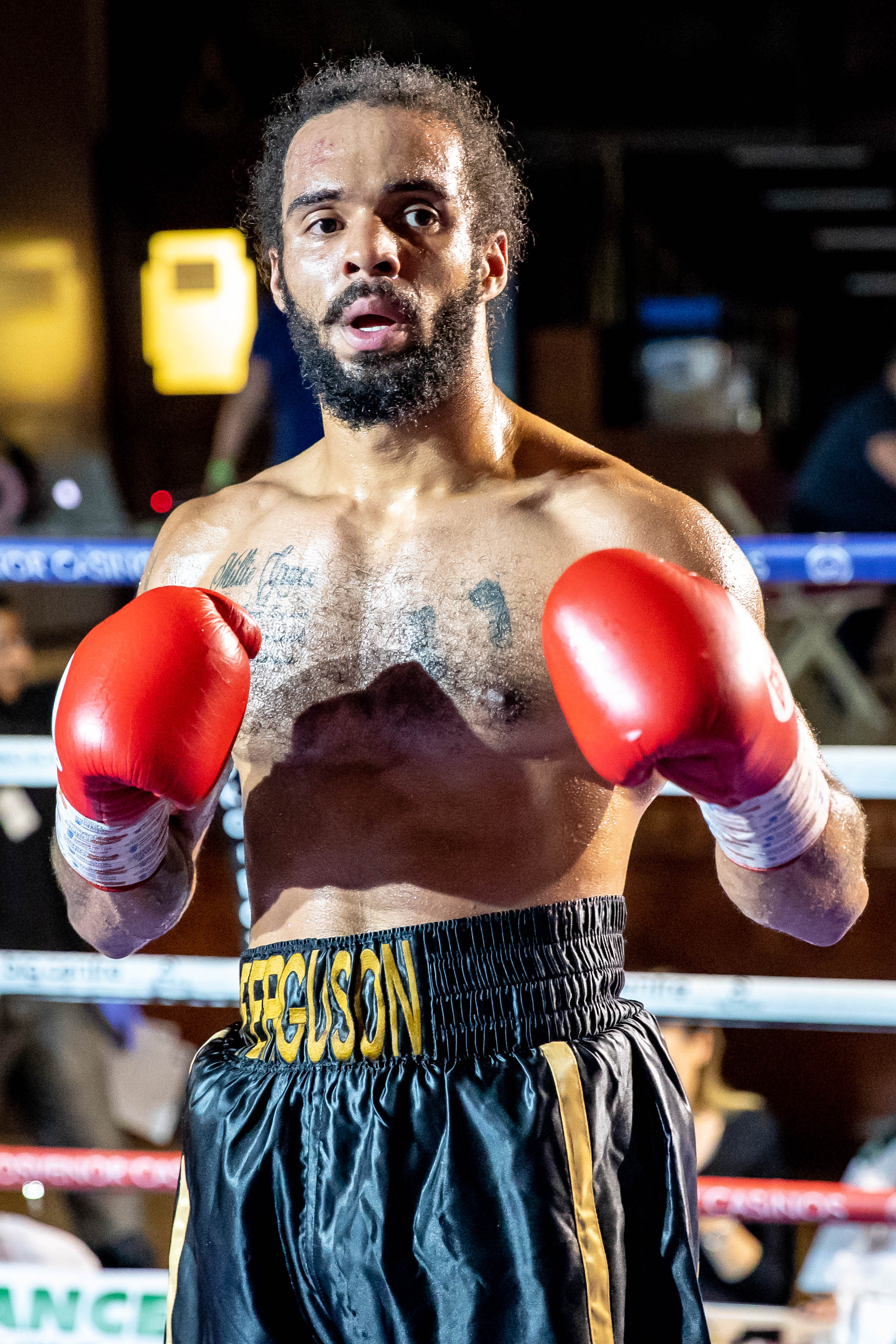 Levi Ferguson is living the life determined to build on a successful pro boxing debut with another hometown bout this weekend.
Ferguson will do battle for a second time under the lights of Walsall Town Hall on Saturday (September 22).
Ferguson is up and running in the paid ranks after a win at the same venue on May 21, where he defeated Paul Cummings by points landslide.
Referee Kevin Parker recorded a 40-36 verdict after Ferguson controlled the centre of the ring throughout, looking to walk down the tall Cummings.
He had a regimented approach about him and a decent variation of punches, throwing spiteful hooks and combinations.
The 22-year-old insists that's just the start of his impact in the super welterweight division, where Brummie Ryan Kelly is making waves as the current Midlands champion.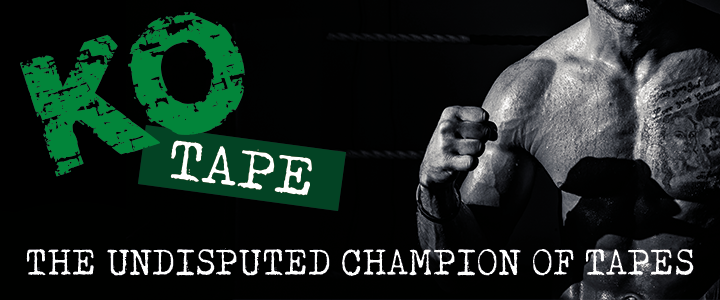 The Pleck ABC graduate believes glories will be in his future, with the right application, and wants to build up a winning record quickly.
 "In my eyes boxing is everything," he told bcb-promotions.com. "I like the discipline and the focus the sport has given to me. It's kept me on a positive path, for as long as I can remember.
"Above all, I love to fight and I'm excited to be progressing in the right direction. I'm looking forward to performing again on September 22 and I'm confident I'll get the win again.
"I'm improving daily and I'll show the improvements I've been working on when I get into the ring. I'm an aggressive counter puncher, who likes to pile on the pressure.
"Hard work, discipline and dedication is key to anything in boxing and I bring that by the truck load. I've been around the gyms since I was 10 years old.
"It was exciting to make my debut, it was great to have my hand raised and it proved to me my style is more suited to the pros. It's more hurtful there.
"The intensity of the pros has come naturally to me. I got into the amateur side as a senior, with the goal of becoming a pro after I'd built up a base and enough experience.
"I didn't always get the results I should have for Pleck and I had some bad decisions go against me, but that's all part of learning the craft.
"I believe I am where I'm supposed to be and I'm looking forward to what's ahead. I don't see why I can't be a success."
These fight feature on the BCB Promotions show, which is topped by a 10-round title fight. Tyler Denny, from Rowley Regis, and Leeds' Reece Cartwright will collide for the vacant English middleweight crown in a hotly-anticipated main event.
Ryan 'Stewart' Davies will be looking to rebound from his first pro defeat, in a title fight situation against the experienced Rob Hunt.
Burntwood flyweight 'Pocket Rocket' Dani Hodges, is also in action alongside former national amateur champion Connah Walker, of Wolverhampton, who turns over under the tutelage of boxing legend Ricky Hatton. Ex-kickboxer Troi 'the Hawk' Coleman, from Burntwood, completes the line-up. He hovered around light heavyweight in his former calling.
Tickets, priced at £35 standard and £65 VIP ringside, are on sale now from the Town Hall Box Office on 0845 111 2900. It will be £40 for entry on the door.
The Grosvenor Casino Walsall, on Bentley Mill Way, are the show's headline sponsors. They will host the weigh in and after-show party (over 18's). Fight fans can received a ticket for the show, a bet, burger and beer at the casino post-fight, plus a free taxi from the Town Hall to the casino, and watch AJ versus Povetkin on the big screens for just £40! Interested in this special offer? Call Dawn now on 01922 645 222 or email sm.gc-walsall@rank.com.
LATEST BBTV VIDEOS