On a night where boxing returned to Nottingham arena for the first time since Carl 'The Cobra' Froch fought there in 2012; one of the city's own produced a performance that will open up numerous opportunities for himself.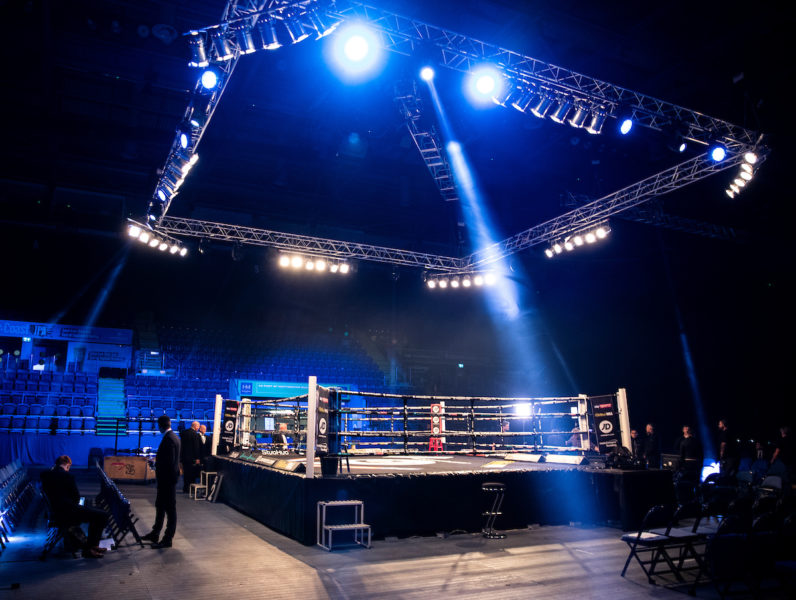 With the Sheriff of Nottingham Froch a keen onlooker along with being cheered by the partisan home crowd, Leigh Wood was defending his recently acquired commonwealth featherweight title against tough Mancunian Ruthless Ryan Doyle. Following a cagey opener, Wood started to open up in the following rounds, working the body and switching back upstairs. 
In the fourth round Wood produced a very flashy combination which involved a switch of the angle to the side with a five punch flurry. Both landed a simultaneous right hand near the end of the fourth with Doyle coming off worse.
By the fifth round it had become a showcase of Woods skills as he went through his catalogue of punches. Doyle was brave and kept trying throughout yet couldn't pin down Wood who used superior footwork to control the range.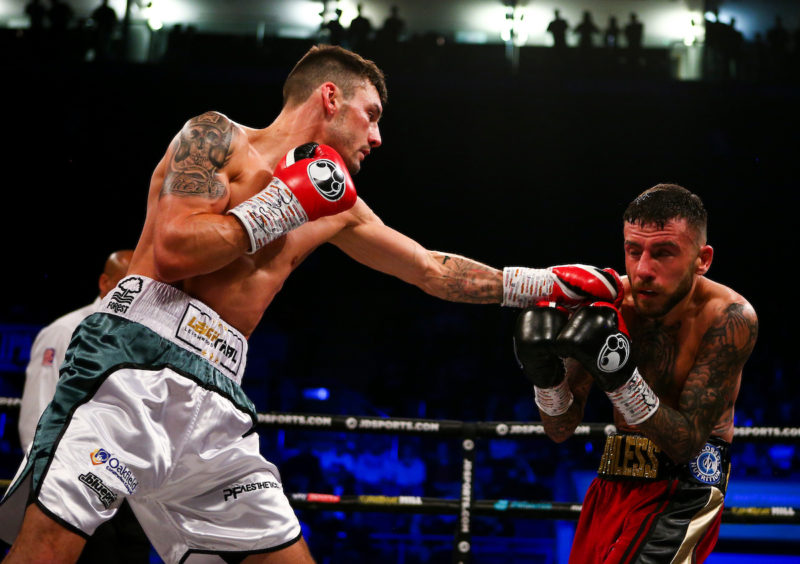 From there onwards Wood would back Doyle on to the ropes, regularly switching and throwing hurtful right hooks to the body. Doyle had his greatest success at the end of the seventh round landing a hook as Wood backed away.
Wood resumed control from the eighth, the referee Ian John Lewis ordered Doyle to show him something in the corner. The finish of the fight eventually came in at the tenth round when Wood landed a right hook around the back of the ear to shake Doyle and followed up with a combination on the ropes that ended with a big left hook. Doyle was unable to beat the count advancing Wood to 22-1 whilst Doyle drops to 17-4-1.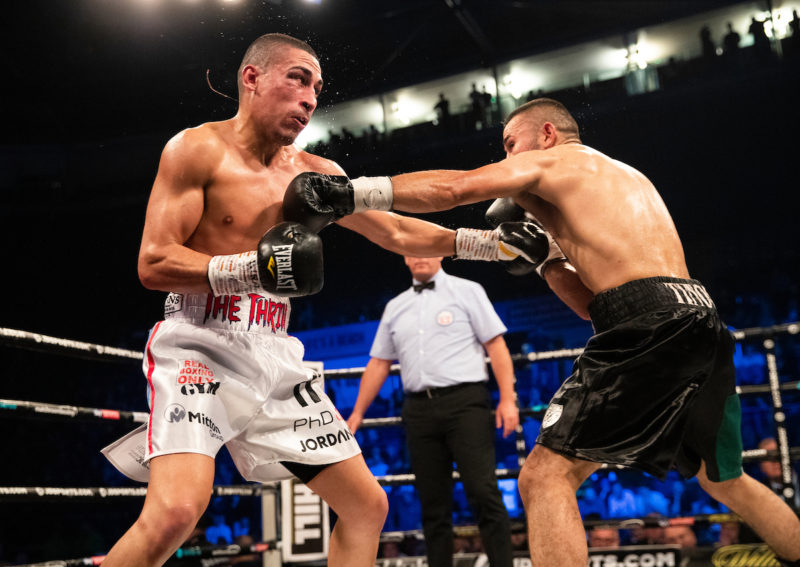 There was an upset on the cards when Woods best friend undefeated Jordan Gill relinquished his WBA international featherweight title against tough Mexican Enrique Tinoco. He didn't answer the bell for the ninth round. Tinoco was relentless throughout constantly pressuring as expected from a Mexican; to add to matters he was also switch hitting.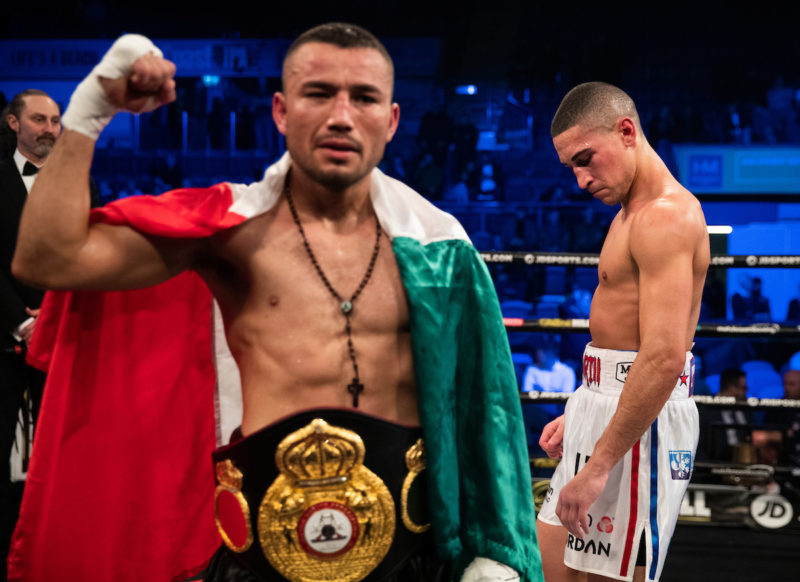 Gill landed numerous big shots throughout the fight which had very little effect on Tinoco. Instead it was Tinoco's shots having an effect on Gill. After Gill had boxed well for the initial two rounds it began to unravel when Tinoco landed a heavy shot at the end of the third. Gill was down twice more from body shots in the fifth and eighth round before the corner made the decision for him not to come out for the ninth. Gill drops to 23-1 whilst Tinoco 18-5-4. Gill showed good heart and toughness, with age on his side he will come again.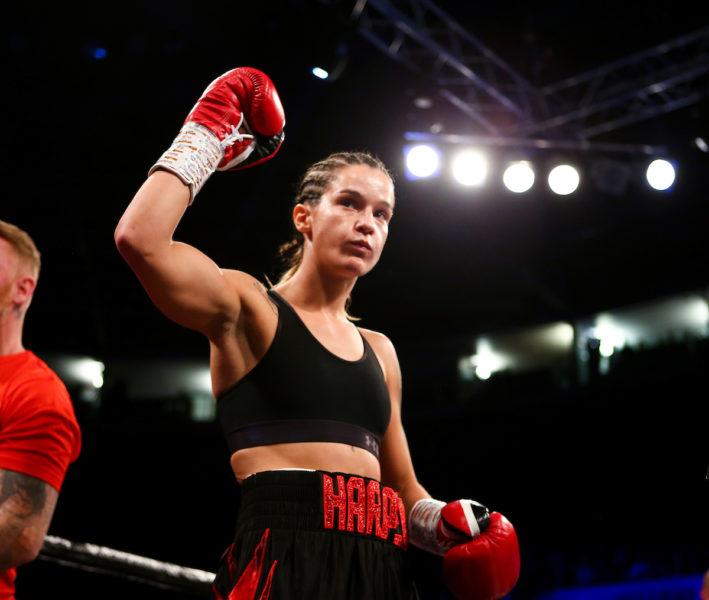 In a female lightweight contest Terry Harper stopped Claudia Lopez of Argentina to advance to 7-0. Lopez was cut on the head during the second round and from there Harper boxed intelligently using distance. She kept shots long picking at the cut before the referee had seen enough, jumping in to halt the contest in round six.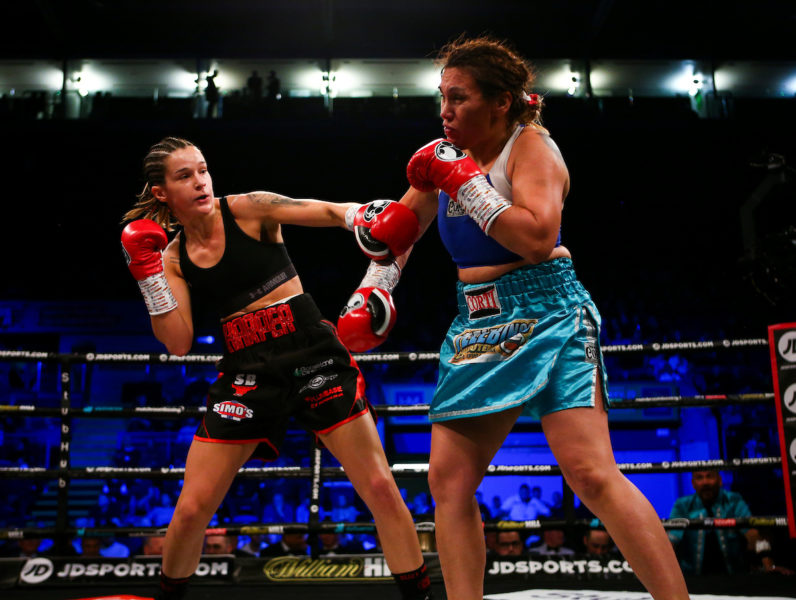 In other results from the card, former World title challenger Stephen Smith had his first contest for over eighteen months picking up a six round points win.
Dillian Whyte managed heavyweight Fabio Wardley won via TKO against previously not stopped Dennis Lewandowski.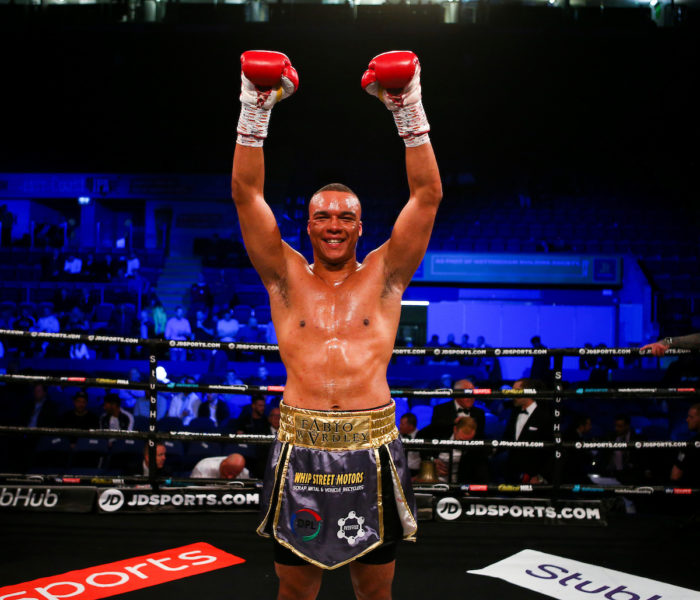 Local lad Brad Daws stopped Latvian Zigurds Krauklis in the first round. American Raymond Ford picked up a points decision over Croatian Luka Leskovic. Atif Shafiq picked up a points win over six. Chris Billam-Smith won via ref stoppage in round three. Debutants Charles Frankham and Dalton Smith both picked up four round wins respectively. 
Full Results from Nottingham
Leigh Wood Def Ryan Doyle TKO round 10 
Enrique Tinoco Def Jordan Gill Corner stoppage round 9 
Terri Harper Def Claudio Lopez TKO round 6 
Fabio Wardley def Dennis Lewandowski TKO round 3 
Atif Shafiq def Arturo Lopez pts 60-55 
Chris Billam-Smith def Yassine Habachi ref stoppage round 3 
Stephen Smith def Des Newton pts 60-54 
Dalton Smith def Luka Leskovic pts 40-36 
Raymond Ford def Aleksandra Birkenbergs pts 40-36 
Charle Frankham def Tzemal Xouseinoglou pts 40-37 
Brad Daws def Zigurds Krauklis TKO 1