"I've learnt my missus isn't a bad cook either, so it's all good!"
2020 had been shaping up to be a big year. The British public's interest in boxing was at an all-time high, with fighters at varied ends of the food chain set to feed from it.
Coinciding with the turn of a new decade, which can often act as a point of change in an individual's life or occupation, 2020 was preparing to be a defining period for a significant number of boxers in their careers.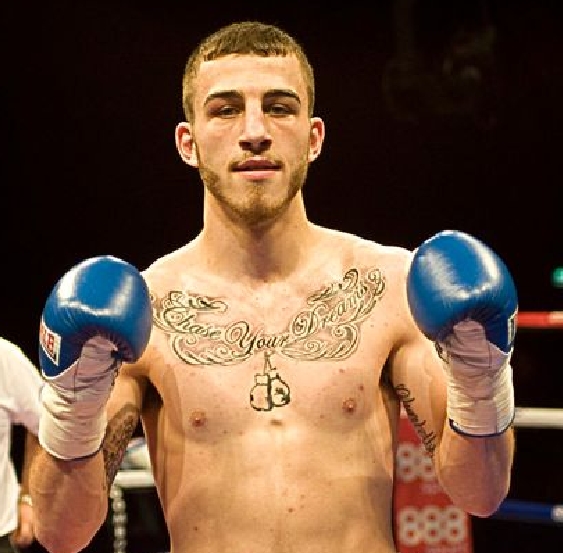 But amidst a worldwide pandemic, all plans are now on ice and any momentum gathered has been checked. For fighters, a job that is similar to no other, the uncertain times could have more an effect on them than most. Their regimented, rigid lifestyle, where all plans are usually centered around their training, has been immediately torn up. With no fights scheduled and government lockdown restricting them from training at their gym, restlessness and frustration may have been expected to set in.
But for some fighters, they are instead approaching it all with their boxing glass half-full. The enforced break gives them opportune time to spend with family, something which is not always the case when preparing for a fight.
"The family are coming to terms with having to stay in," the former European welterweight title-holder Sam Eggington told BBTV. "The kids are enjoying being off school, I'd do everything at home if I could, I love it here, so everyone's quite happy to be at home."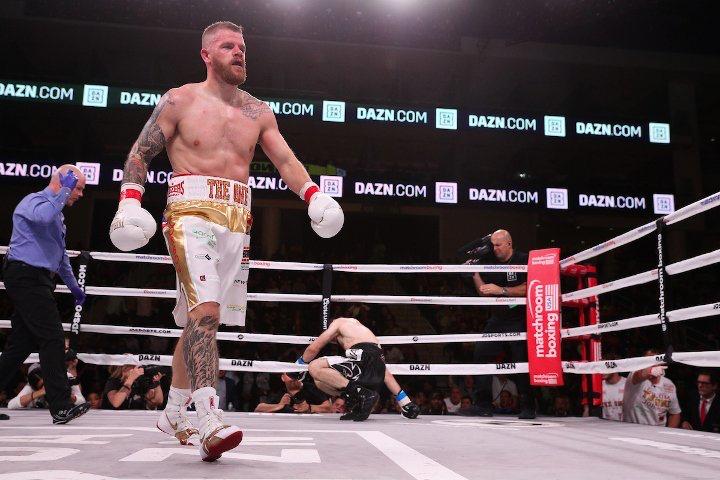 Callum Johnson, whose shot at the light-heavyweight European title on the Dillian Whyte – Alexander Povetkin undercard was postponed, also shared Eggington's sentiments: "We are all settling in okay. We are quite lucky where we live, because it's out the way and not in town. We are just surrounded by fields, so we are not isolated to the house, unlike some people. 
"I can go out around the fields, take the dogs and me and my son go on bike rides. I've learnt my missus isn't a bad cook either, so it's all good!"
The unknown quantity of the Coronavirus has meant fighters cannot afford the luxury of planning ahead. Right now, they are unable to tell you when they hope to be out next or even guess how long they'll be given to prepare.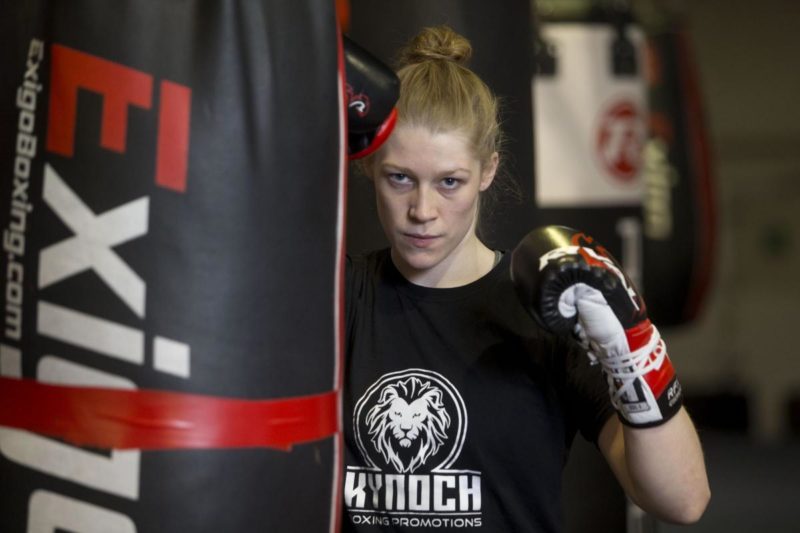 Former female IBO super-welterweight champion Hannah Rankin believes not having a fight scheduled will be psychologically tough for some: "I don't think any of us know when we are next going to get out so we just have to stay as ready as we can. Mentally it is challenging not having a date to work towards, I know a lot of fighters will be struggling with this."
Liam Conroy, whose fight in March on the MTK Golden Contract show was cancelled just three days prior, had taken time off work  to prepare for it – Liam has a full-time job as a mechanical fitter: "I was coming off a great camp semi-final and was absolutely flying for that when it got cancelled at the last minute.
"I was already in London and had taken time off work. I've wanted to not let my fitness slip, so soon as we went into lockdown, I was just intending to keep my fitness as much as I could and maintain the good work I had done in camp."
Conroy included, they all share the view that taking the next available opportunity, whenever that may be, will be crucial. Eddie Hearn recently alluded to the importance of his boxers 'staying ready' because as soon as Matchroom are ready to go, the ones that are in shape that will be the first cabs off the rank.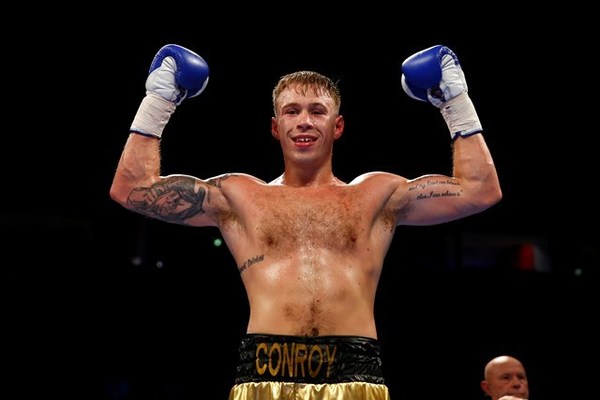 But unable to go to the gym and having no trainer to work with, maintaining ample physical condition is easier said than done. Fortunately for Johnson, he's been able to transfer his garage into a home workout area: "it's got everything I need in there. It's got a bag up, my strength stuff, a Watt bike, sledgehammers and tyres. it's got everything I need. I'm getting in some good workouts and am mentally switched on for it."
Eggington has also turned his garage into a home gym: "I think like most boxers will tell you, they've got a bag hanging up somewhere. I've got an empty garage, which has got a bag and all sorts of equipment in there, medicine balls, battle ropes and so on. I've been able to do my runs, my sprints and so on, so I'm training every day, twice a day with my Saturday off."
"Matty Green from Cumbria strength and conditioning has sent me a programme," Conroy also explained. "He's given a couple of medicine balls and kettlebells so I have been able to get a bit of resistance work in too."
Johnson in particular, is viewing the long periods at home as a sort of training camp, where the lack of distraction or disruption common with everyday life has enabled the 34-year-old to focus solely on his training. He believes exercising regularly can reduce the boredom most of us are experiencing: "I've maintained discipline pretty well. I've kind of used it as a lock away training camp. I'm eating well, training well, and there's no boredom!
"I've been doing a few lives (on Instagram) to try and motivate a few other people and show things can be done with just body weight circuits too. Boredom is not really coming in, because if you stay active, how can you get bored?"
While the mindset of former holder of the light-heavyweight Lonsdale Belt is enormously admirable, staying disciplined for the majority of us has proven rather troublesome, with trips to the fridge and cupboard becoming an altogether too frequent occurrence.
Rankin revealed her visits to the kitchen are far more careful: "I'm obviously not eating the same strict diet as I would in training camp so the fact that it's a little relaxed just now is a bonus! But I am making sure to keep an eye on my weight as I wouldn't want to blow up and then have to lose it all if we suddenly get out of this sooner than expected."
The waiting game is set become harder and harder to play as the months roll on. In the latest British Boxing Board of Control statement, it insisted fights will only begin to happen when it's felt it will not put additional strain onto the NHS.
Whenever that will be, simply no one knows. Rankin believes the fighters at the lower level of the sport will be the ones to predominately feel the wrath: "I think this will definitely affect some. They'll need to get regular jobs to help finance themselves during this time with no fight on the horizon."
Trapped within the confinements of their four walls for most hours of the day, there could be the possibility that boxer's various worries are only going to become heightened. While the fighters who have spoken to BBTV are understandably cautious about airing their concerns, each citing people's health comes first, the life of a boxer resembles to no job other.
Unlike most, they do not get a set income each week or each month. Instead, pay packets can be scattered and intermittent, with the amount of money earned each time potentially see-sawing. None of which is conducive to stability.
So, could the months missed from the boxing calendar force fighters, managers and promoters to change tac? "I'm sure other fighters will all be thinking the same and want to get out as soon as they can against whoever," admitted Rankin. I'll fight anyone around my weight class. And the likes of Miller, Napoleon and hell, even Cris Cyborg is wanting to box now."
But for Eggington and Johnson, their goals haven't changed, just delayed slightly. The former explained: "If they rang up tomorrow and said, 'we are allowed a show next week and can you be on it', then I'm trying to get to the point where I can agree to get on anything.
"My previous plans were always trying to get the biggest fights possible, so that's fine with me. If the biggest fight possible comes up at the end of the year, then I can't argue with that."
Meanwhile, Johnson's European bout is set to be on the re-arranged Dillian Whyte card on July 4, but it's fair to say even that is looking unlikely. Nonetheless, his targets remain the same: "The temptation to look for the biggest fight possible is always there, regardless of how many fights you have a year. For me, I've only had one fight a year for the last four with certain different problems and injuries so it's nothing new to me."
"I'm always looking for the biggest fight. My next one is for the European title (against Igor Mikhalkin) which is for me, right now the biggest fight out there. I'm just staying focused on that and staying physically and mentally fit."
The honesty from all four of the fighters is refreshing. Although doubts justifiably linger over their careers, each is insistent on having a positive, determined resolve about themselves and their future plans in the sport. And given what they have all achieved, you would come to expect nothing less.
They all agreed 2020 is not the year they or the sport would have liked. But every single one has come to terms that they have got a different fight on their hands, and that's not in the ring.