"When I headlined the 02 I was just 23, it was all new to me, my talent took me places where my mentality couldn't keep up"
In spite of his much-anticipated comeback being delayed at the hands of the current COVID-19 crisis, Isaac Chamberlain has wholehearted faith in the process and is confident the stage is set for him to fulfil his potential.
The charismatic Brixton fighter has seemingly mastered the art of remaining composed and staying focused in the face of adversity, which is perhaps a consequence of his tough apprenticeship in the sport.
"It's definitely built my character, I feel like I can go through anything," he told BBTV as he reflected on some of the obstacles he has overcome in his career.
He added: " I was a bit naive when I first went into boxing and made my debut, I got trapped into a lot of hard fights early, but I thought this is just how it is. I got thrown to the wolves, they didn't really care about me.
"If you're not an Olympian or a massive ticket seller and I was a good ticket seller, now I'm selling thousands, but before I was not bad but not amazing – so because I wasn't an Olympian they just threw me into fights to satisfy fans, instead of actually building me as a fighter.
"I think that's what's happening right now, everyone is jumping into fights too early just to satisfy the TV networks, instead of actually building champions and building their confidence."
Embodying the gruelling nature of the early stages of his career was a battle with the seasoned and powerful, Wadi Camacho.
At just 22 and in only his sixth fight, the contest marked Chamberlain's inaugural title bid as he recovered from a significant should injury to claim the Southern Area cruiserweight title.
Looking back on the fight, he said: "Everyone thought I was going to lose, I remember that, his manager thought it was going to be an easy night's work. But I was beating him and I wobbled him a few times, then in the third round I threw a right hand that bounced off his head and I dislocated my shoulder.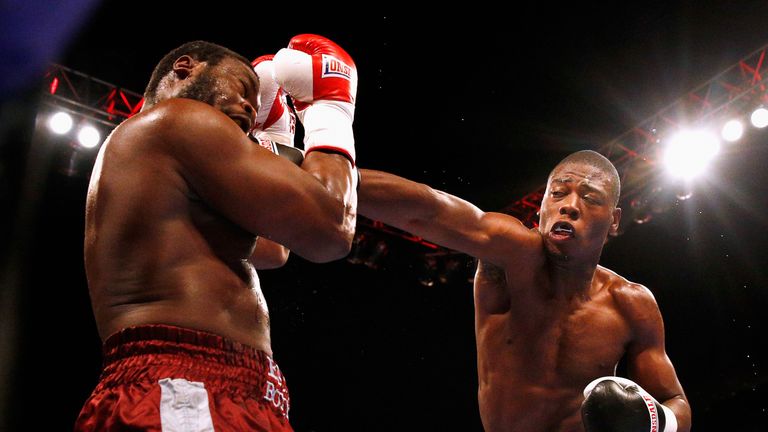 "I was in such excruciating pain, I was thinking to myself 'why me?' Then I realised this guy hasn't knocked me out yet, I can still win, not once did I ever think that I could lose.
"Inbetween rounds I popped my shoulder back into its socket and came back. I remember he came out and tried to rush me because he saw I was hurt, I was slipping and he headbutted me and my eye started to get cut, but I kept out-jabbing him as I only had one hand.
"My corner told me that if I don't throw my right hand they would pull me out, so I panicked and I thought 'fuck it let's go'. I came out throwing combination after combination, I wobbled him in the late rounds and I won on points, I should have knocked him out."
The road to his first title wasn't much easier as in his fight prior to the dramatic clash with Camacho, he took on Russ Henshaw, who was unbeaten and more experienced at the time.
"He was undefeated and he was beating the shit out of everyone up North. I knocked him down the first round and he broke my rib in the third and then in the sixth I knocked him out. That was a war, I had just turned 21 at the time so it has been a crazy ride so far.
"I know I have it in the locker to dig deep, sometimes I won't even need to use it because of the skill set I have gained now through training, but I know I have it in my locker. When the time comes I'll be ready, I'll be there because that's a whole lot of experience I have gained in them fights."
Jetlag married with heightened promotional focus means Chamberlain is likely to base himself in the UK for his next camp, however, he was keen to emphasise just how much he has grown as a fighter during his time training in Miami.
"It's been amazing, the heat is very hard to get used to and the sparring is very good, we are always sparring eight, 10 or 12 rounds with hard fighters from different countries; Russia, Kazhakstan, Cuba and Mexico. I'm getting great work with great fighters, it's been really good."
His boxing education hasn't been limited to Miami and London, he also spent time sparring former Cruiserweight king and current heavyweight contender, Oleksandr Usyk.
recalling those rounds, he said: "It was amazing, they're great fighters, sparring with him was a great learning experience. I was one of his best sparring partners as well, which is why he brought me out there twice.
"He's a very good fighter and he's super fit, I noticed as well that he would save his energy for me, he knew if I was coming in rounds six to nine, in round three and four he would save his energy so he could have a big round when I was in.
"Because I'm very quick, it pushed him to react faster. The first time we sparred I was catching him with quite a few shots and he was getting mad. I think he was swearing Ukrainian, his coach was constantly talking when we were sparring as well, whereas with the other guys he was just playing with them because he's such a good boxer."
Chamberlain's passion for the sport and hunger to return are both palpable, as he revealed he'd be more than happy to box behind closed doors: "All we need is me, the ref, the opponent and a doctor, I just want to fight at the end of the day.
"Boxing is such a big passion of mine and it's my dream to be WBC Champion, this has delayed that, we wanted to target a world title by next year, but I think that's going to be postponed now."
The excitement for his return is elevated by the backing of his new Promoter Mick Hennessy, someone who is clearly playing a key role in not just promoting Chamberlain, but also helping guide him as he seeks to fulfil his undeniable potential in the sport.
Commenting on what it means to have the backing of Hennessy and his new team, Chamberlain revealed: "I have to take my time, be patient and make the right decisions at the right time. It's not really a one-man thing anymore, I have a whole team of people backing me and they know how good I can be because Mick has a great eye for spotting talent.
"He signs great, great fighters that always become world champion and he said I'm one of the best people he's signed. It's a great privilege to have him say that, I feel honoured to have someone who knows so much about boxing say something like that.
"I know he is very passionate about his boxing, so I hope one day I can fulfil my dream of being a world champion and make him very happy as well. I'm blessed to be there and have access to him right now, any problems that I have or any advice he helps me a lot."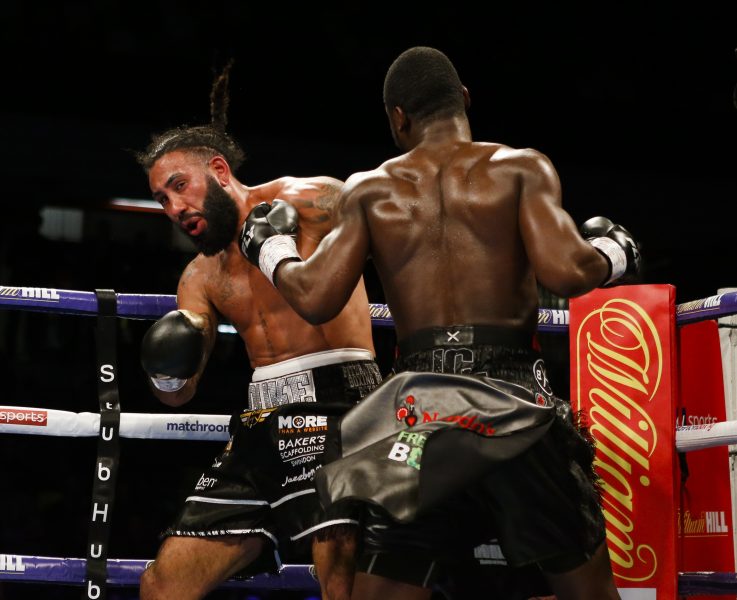 Chamberlain was eager to underline just how pivotal it is to be around the right team, people he can trust and who he knows have his best interests at heart. A lesson he said he's thankful he learnt early in his career.
Furthermore, being with Hennessy means that Chamberlain gets the additional boost of being on Channel 5, a network not only committed to broadcasting his fights but also telling his story and engaging a much wider audience in his journey to the top.
When he returns to embark on what will feel like the second chapter of his career, he will do so as a more astute and experienced fighter, surrounded by the right people providing him with the backing his talent deserves.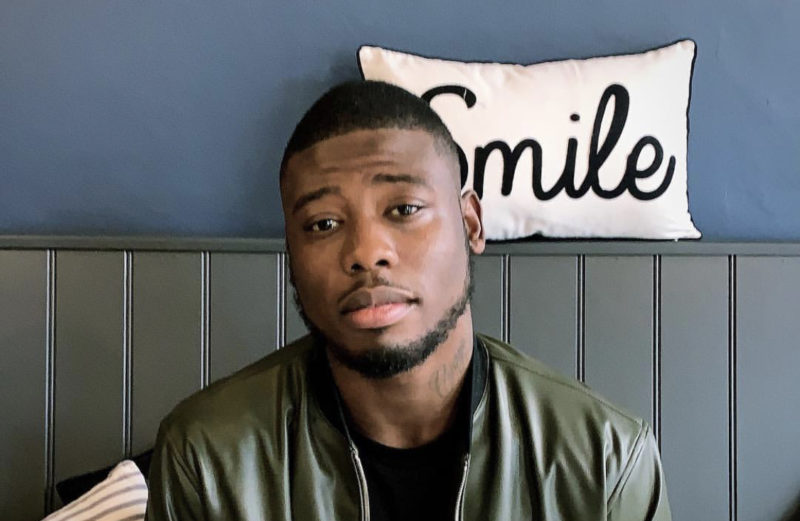 On the future and how he feels about the role model status he is gaining, Chamberlain is assuredly profound as he underlines the importance of 'trusting the process'.
"What will be will be, you've got to control everything you can control right now. Even that night when I fought Okolie everything felt funny, even before the fight all the madness in the changing rooms and look at what happened, that was one of the best things that happened to me because of everything that I have gained.
"I found out who is real and who is not and who is by my side. It was probably one of the best things that happened because it made me re-evaluate a lot of things. I'm a lot smarter and a lot wiser now.
"I know what my body is like, with the Okolie fight there was a whole lot of overtraining involved as well, but now I trust my own body and if I feel my body is not holding up we have the conversation and edit the training.
"My mentality has gotten stronger, so much stronger since then, I have grown into a man now. When I made my pro debut I was 19 turning 20 and when I headlined the 02 I was just 23, it was all new to me, my talent took me places where my mentality couldn't keep up.
"But now my mentality has kept up and I have shown character through the inactivity to keep going where a lot of people would have quit. I have a great team around me, they've kept me going, I just have to trust the process."
LISTEN to our full telephone interview with Isaac at the top of post.