Ricky Hatton has been among the biggest boxing stars of this century. The two-division world champion had a natural following among his fellow Manchester residents that eventually spread across the UK and throughout much of the rest of the world. He was known as an entertaining out and out pressure fighter and through his name sake, "Hitman" was known to attack the body with ferocity.

Kostya Tszyu was an established force amongst the top pound-for-pound fighters in the world and had been the first man to unify the light welterweight division in 30 years. At 35 years old he had been the champion for more than a decade and was considered a national hero in Australia. His only other defeat was in 1997 to Vince Phillips which was named the Ring magazine upset of the year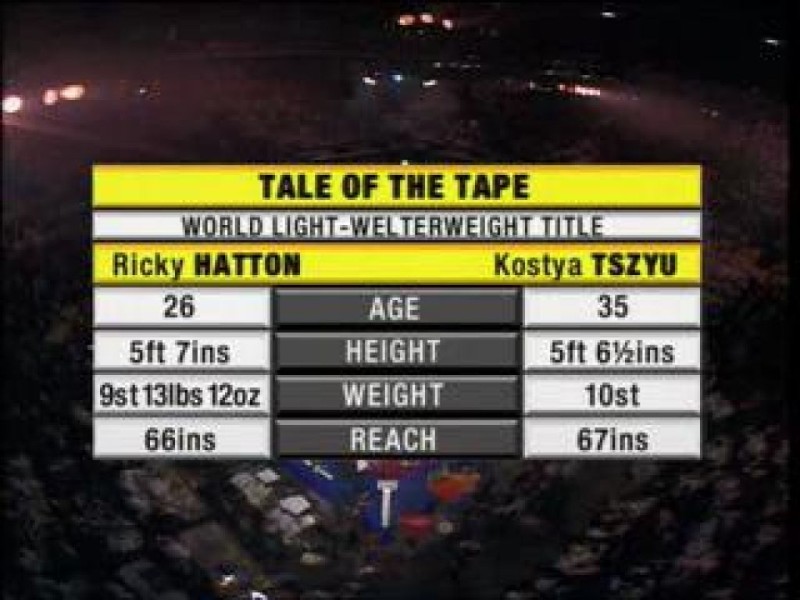 Tszyu was a notoriously slow starter and Hatton won the first two rounds in an aggressive start to the fight. However, the champion qualities of Tszyu gleaned through in rounds 3–5 as he settled into a rhythm and was able to time his superior counter punches. Hatton battened down the hatches and sought to create a war.
The sportsmanship of both competitors was questionable at times throughout the middle phases of the fight. Tszyu knocking Hatton to the canvas in the closing stages of the seventh with what was found to be an illegal low blow.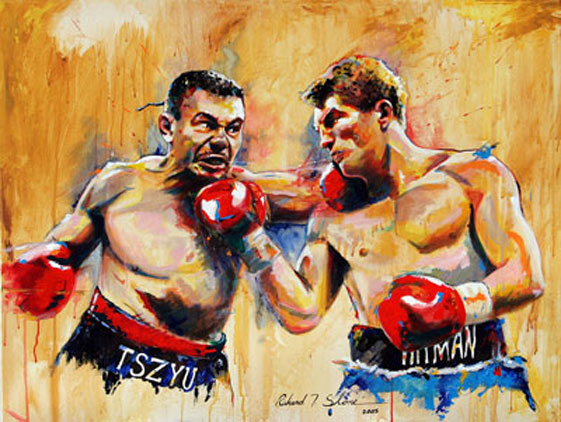 Hatton responded with a deliberate low blow after Tszyu was warned again in the ninth. Nevertheless, Hatton's aggression and pace had begun to slow the long reigning champion. The counter punches were coming back less frequently from Tszyu and Hatton continued to drain the energy of the Australian with vicious body combinations.
After a back and forth battle in which both fighters took great punishment, Tszyu failed to return from his corner at the 12th.

This performance is generally regarded as the peak in Hatton's career; the stamina and heart he displayed in the fight is now legendary.