Former two-time heavyweight champion Anthony Joshua has confirmed that Angel Fernandez will be his new head trainer moving forward. Fernandez, who was assistant coach for Joshua since 2019, will seemingly replace Rob McCracken as the main voice in Joshua's corner as the Brit again seeks to regain his heavyweight belts following defeat to Oleksandr Usyk in September. 
There was no doubt changes had to occur in 'AJ's' corner following the Usyk loss, with Joshua touring American gyms to test the waters with the likes of Ronnie Shields and Robert Garcia. It is Fernandez (pictured with Joshua below) who Joshua appears to have settled for however, with attention now turning to who will be in the opposing corner next time out with Usyk currently involved in the continuing conflict in his home country of Ukraine.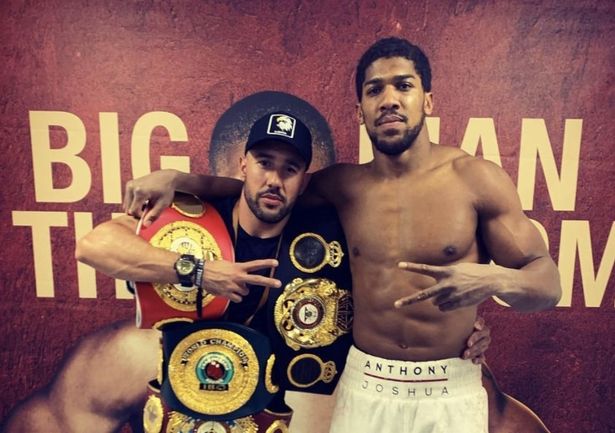 Usyk is frankly facing matters far more important than boxing and should be allowed all necessary time as the situation continues to develop in Eastern Europe. The sport should be proud of the response of Usyk as well as fellow countrymen Vasyl Lomachenko as well as Wladimir and Vitali Klitschko, all of whom have taken up arms to defend their country. 
At some point in the near future however, a decision will need to be made whether Joshua should fight another opponent in the interim to prevent him from going stale before rearranging the Usyk rematch at a more suitable time where the situation will hopefully look more positive in Ukraine.