Conor Benn has posted a lengthy statement titled 'My Truth' to his social media outlining his defence to his ongoing performance-enhancing drug debacle.
Benn began the statement outlining his gratitude for the WBC (World Boxing Council) recently reinstating the 26-year-old into their rankings following an investigation into two failed Voluntary Anti-Doping Association (VADA) tests for banned substance clomiphene last year.
"The WBC have declared me innocent of being a drugs cheat. I am grateful for the ultimate finding. It was the right decision and it was the only one I was willing to accept", Benn said.
The statement also indicates a six-month ban was proposed by the WBC.
"The easy option would have been to accept a six month ban, save myself a huge legal bill and simply move on, but my reputation and my family name is worth more than that."
The WBC is a sanctioning body and does not license fighters. Any ban would only therefore stop a fighter from being ranked with the WBC during that time period.
It would not prevent Benn from fighting under a different sanctioning body and would not impact Benn's ability attain a license.
The WBC therefore do not have authority to rule on a fighter's innocence into relation to potential doping.
At the time of the failed tests, Benn was licensed with the British Boxing Board of Control (BBBoC). Benn has since relinquished his license with them.
Benn says he is frustrated by the response to the WBC's statement last week and that he wants to put forward his side of the story.
"My only frustration is that the manner in which I've been cleared has seemed to create further questions and add further fuel to the baseless negative speculation.
"As such, having now had a chance to digest, I wanted to set out my position in full and explain in the simplest terms possible why I am innocent."
Contaminated eggs
Benn outlined his defence to the WBC in a 270-page document which was submitted by his team in December.
The Briton has however stated that contaminated eggs was not included as a possible explanation for the adverse findings discovered in the two tests from last year.
This comes despite the WBC's statement last week which said Benn's "documented and highly-elevated consumption of eggs…raised a reasonable explanation for the adverse finding."
A World Anti-Doping Agency (WADA) study in 2019 found that eggs contained trace amounts of clomiphene in Germany after hens were injected with the drug to increase their fertility.
Clomiphene is banned for use in the UK food chain and so any possible contamination could only have been from eggs originally from abroad.
"In my defence to the WBC and the 270-page report provided to them, at no point did I indicate that I failed any VADA tests because of contaminated eggs", said Benn.
"As part of its lengthy investigation, the WBC instructed its own experts to review my supplements and diet, and they concluded that egg contamination was the most likely cause.
"Those experts have seen the issue arise in elite athletes across other sports, and I have no reason to question their analysis when it concludes I am not a cheat."
WBC President Mauricio Suliaman told iD Boxing that the WBC "received the information" about Benn's diet "in January and February", but did not clarify if the argument was put forward by Benn's team.
Suliaman also said he did not have any idea how many eggs were consumed by Benn within the necessary periods surrounding the failed tests.
Suliaman also could not say whether eggs consumed by Benn were imported into the country.
He peculiarly told iD Boxing these matters "had nothing to do" with the case.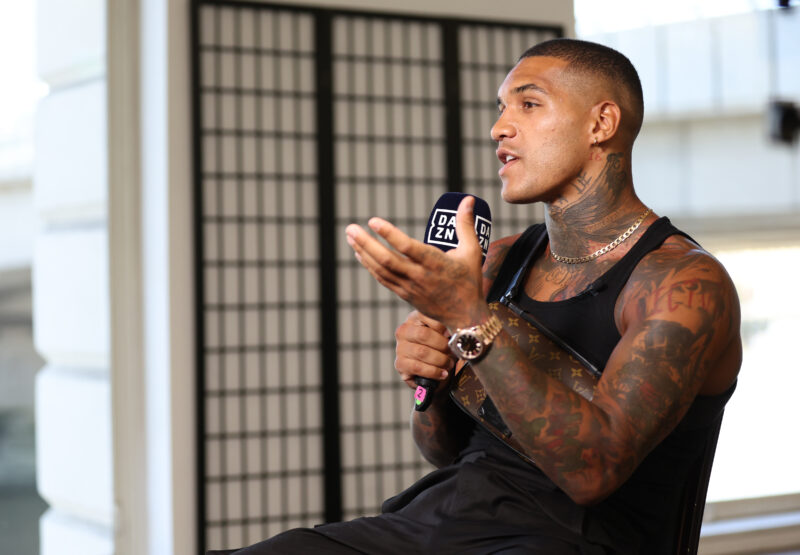 Flawed VADA procedures?
Benn clarified that the basis of his defence relied on in the 270-page document surrounding "fundamental flaws and irregularities" in the VADA testing procedures which rendered the results "completely unreliable."
This argument was completely rejected by the WBC in their statement last week.
The WBC uses VADA testing for their 'Clean Boxing Programme', which requires fighters to signup for around-the-clock testing in order to be ranked by the body.
"However, I feel like the WBC statement did a disservice to my defence which was based upon a comprehensive scientific review of the testing procedures, which set out a number of reasons why we believed the results were completely unreliable, and proved beyond any unreasonable doubt that I am innocent."
Benn says his sample "appears to have come back clear the first three times it was tested" only for it to be tested again nine days later.
"Only then did it show a trace positive result. It should have only been tested once!", Benn said.
It is unclear which of the two failed tests is being referred to here, nor why the finding did not show up in the initial testings.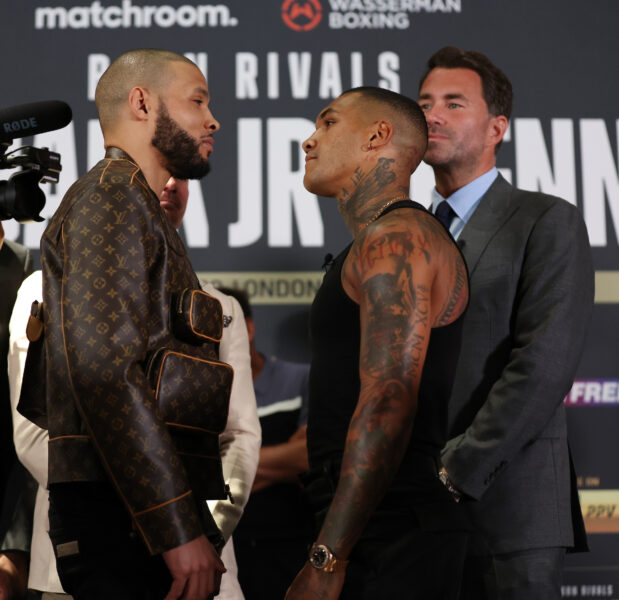 Benn says "these critical findings were endorsed by an independent expert scientist who provides accreditation to laboratories" whose opinion was "that the many issues were so troubling and serious the lab could lose its accreditation."
The 26-year-old also says he requested the B samples be tested "at the earliest opportunity" but the scientist he had arranged to attend the testing was refused entrance into the room when the results came through.
The statement does not explicitly state what the results of the B sample were though it can be inferred they also showed trace amounts of clomiphene.
Says he believes clomiphene was never in his system
Benn also reiterates that while he was told that the Court of Arbitration for Sport would have dismissed the results because of the above had the case gone that far, his defence "is not a technical defence to exploit a loophole" and he believes the substance was never in his system to begin with.
"I am told it's something that supposedly stays in the body for months, and yet barely a week after failing a VADA test, I passed a UKAD [UK Anti-Doping] test."
"I have never previously failed any kind of anti-doping test, and passed multiple tests within both UKAD and VADA in close proximity to the two tests that returned adverse findings. This adds further proof to my belief that the findings were testing errors."
Benn also highlighted that the amount found within the two tests were so low they "could never have had an effect."
"That is why [Chris] Eubank Jr [who Benn was set to face three days before news broke of his second failed test in September] was willing to go ahead with the fight (having taken his own medical advice) as we supplied all of the relevant information to them known at the time (and indeed the Board) back in early October 2022.
The bout with Eubank Jr. was set to take place on October 8th, two-and-a-half months after the initial test on July 25th and five weeks after the second on September 1st.
The Daily Mail established last week that while UKAD "do not allow a lower threshold for an amount of clomiphene permitted in an athlete's system, VADA, whose rules govern UKAD's work", require at least 20 nanograms of the drug per millilitre.
Ongoing dispute with BBBoC
Benn says he plans to rebuild his career and thanked his supporters for whom he says he will be forever grateful.
The Briton ended the statement referencing the BBBoC who he reportedly plans to sue for £3.5 million in damages following what he considers unfair treatment.
"As for the BBBoC, they attacked me publicly and privately during the most difficult time in my life, treating me with utter contempt and without any consideration for fair process or my mental state."
The BBBoC use UKAD as their official testing body. All of UKAD's tests were passed by Benn during the build-up to the Eubank Jr fight.
Fighters can however signup for additional and more stringent testing by VADA, whose two tests discovered the adverse findings.
Both the BBBoC and UKAD are nevertheless continuing their investigation into Benn and are yet to receive the 270-page document which was submitted to the WBC at the end of last year.
Featured image: Courtesy of Mark Robinson/Matchroom Boxing.