Fight night returns on BT Sport this evening, live from the Telford International Centre where Nathan Heaney and Jack Flatley will face off for a second time for the WBA Continental and IBO International Middleweight Titles.

After their first encounter back in September 2022 at the Manchester Arena on the undercard of Joe Joyce Vs Joseph Parker, where the decision went to Nathan Heaney after a clash heads halted proceedings in the 5th Round, the pair will face off again to settle the score once and for all, and to settle the night without injury. Although an undercard fight, the decision has warranted the rematch as its own Main Event.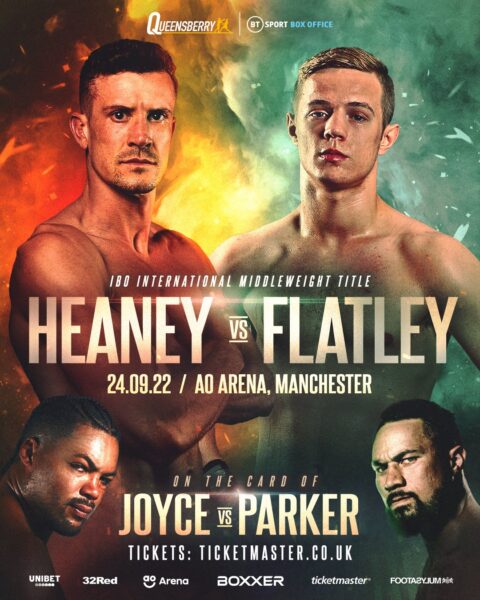 The first fight was an entertaining affair, with Nathan Heaney continuing his assault on the Middleweight Division as an unbeaten commodity, and Jack Flatley heading into the bout with a wealth of experience against top level domestic opposition including Troy Williamson, Harry Scarff and Kerman Lejarraga. It made for a good mixture of experience and ambition and a night that would always leave a sweet taste in the mouths of boxing fans in a well matched encounter.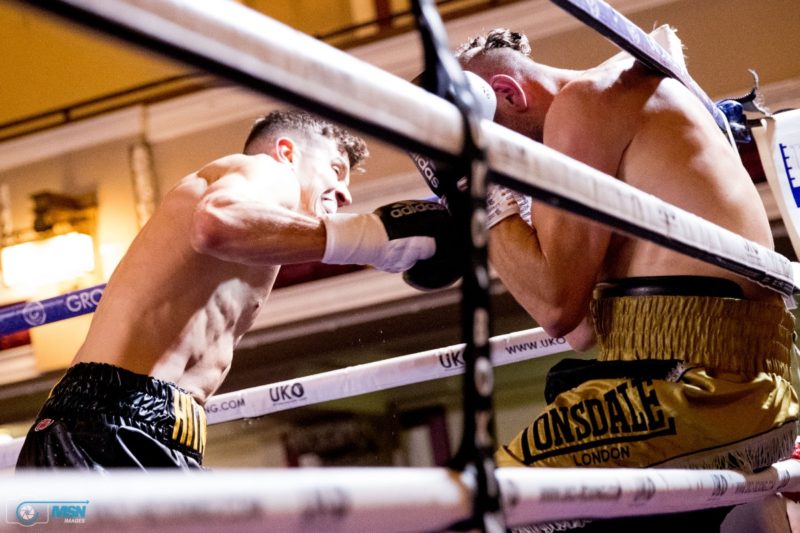 Unfortunately the fight was halted in the 5th Round by referee Steve Gray due to a clash of heads, which left Nathan Heaney with a substantial and deep cut above his right eye. Although the crowd were disappointed, there was no way the fight could continue with such a bad injury.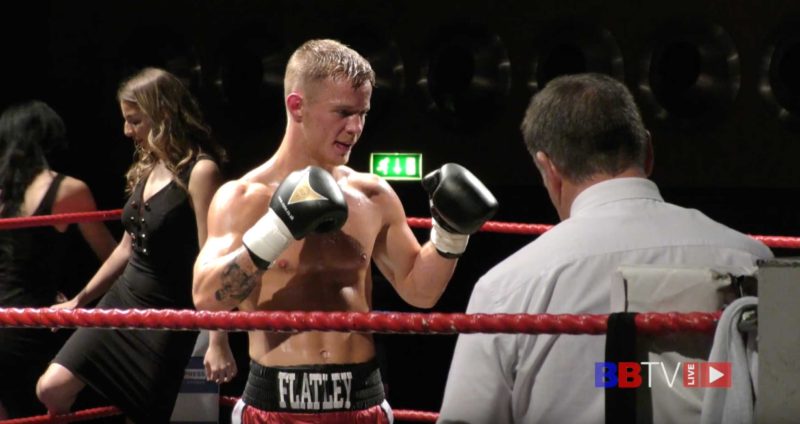 With the fight being halted, the decision went to the judges scorecards which all read unanimously in favour of Nathan Heaney (49-46, 49-46 & 50-45. These scorecards lead to a Score confirmed as Technical Decision to Nathan Heaney (which nobody contested at the time).

It was a shame how the fight ended, but it ended all the same. It was a very interesting affair which had boxing fans scratching their heads as to which way it would go! I think this is why the rematch has been received so positively.

But how does the rematch play out tonight? I personally feel as though Nathan Heaney has gained so much experience from that fight alone through the injury and also dealing with the fact that he couldn't continue, and I feel that this will play a massive part in him proving a point that he is the better of the two men.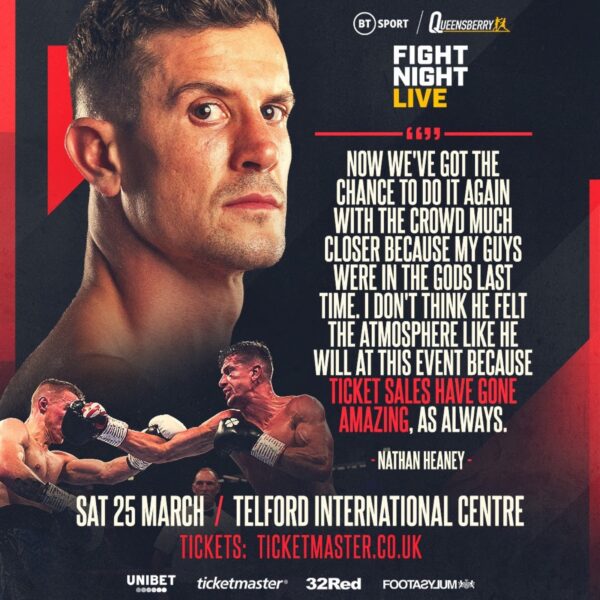 Verdict
Nathan Heaney is incredibly durable and has handled every test presented to him. I feel that this this will be the case moving forward this evening and he will have a real point to prove after the way in which the fight ended last time out.

The Undercard
The undercard has an array of Domestic talent lined up for this evening including;
* Andrew Cain Vs Ionut Baluta – Super Bantamweight (WBC International Silver Title)
* Jason Cunningham Vs Miguel Gonzalez – Super Bantamweight (WBO International Title)
* Raven Chapman Vs Linda Laura Lecca – Featherweight (WBC International)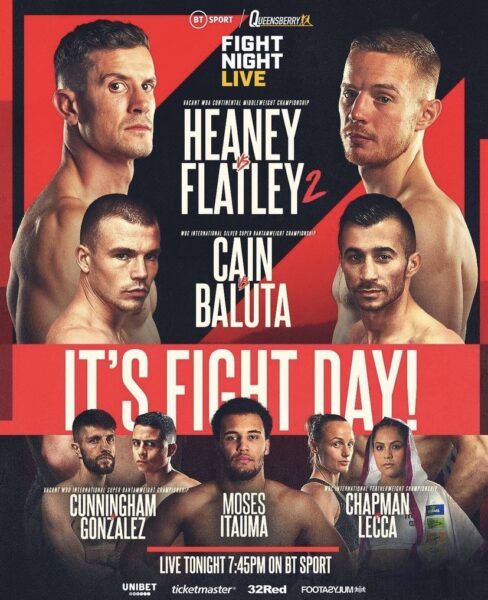 And much, much more!

Being from Cheshire, I am heading up to Telford tonight to watch Heaney vs Flatley II, and I can't wait. What an atmosphere!

Catch all of the action of Heaney Vs Flatley II Live on BT Sport from 19:45.