Both Frank Warren and Alex Krassyuk have provided updates on the ongoing negotiations for a potential undisputed heavyweight title fight between Tyson Fury and Oleksandr Usyk.
Boxing reporter Steve Kim reported that Egis Klimas, Usyk's manager, told him the fight was off as "no matter how much Usyk compromised, Fury pushed him for more."
ESPN's Mike Coppinger reported that negotiations broke down because the teams "couldn't agree on other material terms critical to the deal beyond the purse split."
Usyk's promoter Krassyuk told talkSPORT earlier this morning that Fury thought he could "put on a saddle on his neck and start riding Usyk" even after the Ukrainian agreed to a 70-30% purse split in the Brit's favour.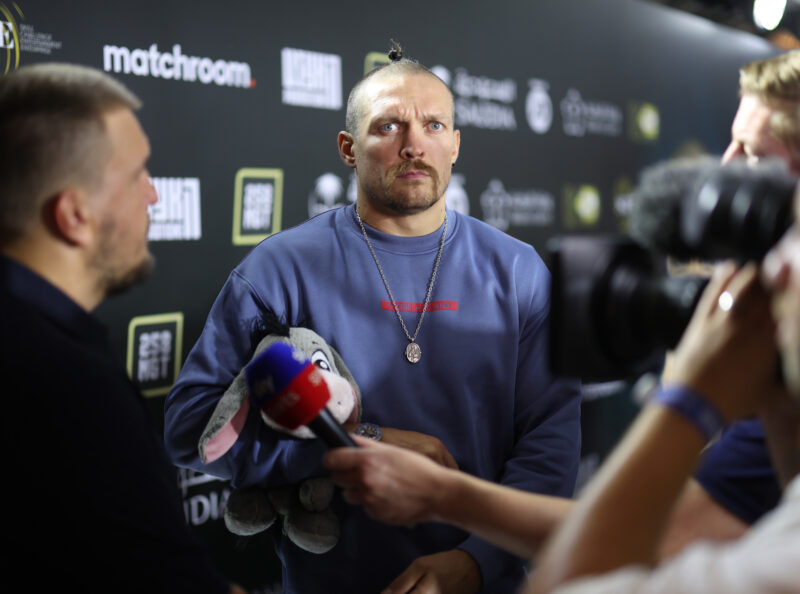 Krassyuk also said several conditions laid down by Fury disrespected Usyk who is now said to have shut down his training camp before eyeing a mandatory defence in the summer.
Fury co-promoter Warren however insists that the fight could still happen, telling talkSPORT the dispute centres around the split for a potential rematch.
Warren says Fury is open to a rematch clause providing the terms mirror those Usyk accepted when he fought Anthony Joshua (50-50 split).
The two promoters then went back-and-forth live on talkSPORT and agreed to return to the negotiating table, giving fans hope that a deal could still be agreed.
Krassyuk's latest Instagram post however casts more doubt over the potential match-up, reading 'Finita la comedia' which translates in English to 'the comedy is over'.
Featured image: Mark Robinson/Matchroom Boxing.