Liverpool's Robbie Davies Jr has confirmed that he suffered a clean leg break during his defeat to Darragh Foley on Saturday.
The 33 year old took to Instagram on Sunday morning to confirm the news and says the injury requires immediate surgery.
"Last night early hours I left Aintree Hospital with a cast on me leg after a clean break", Davies Jr said.
"To be called this morning after a second opinion looked at my case and thinks it's best to come straight back to the hospital now to operate.
"I'll update everyone in due course. Thanks for all the messages."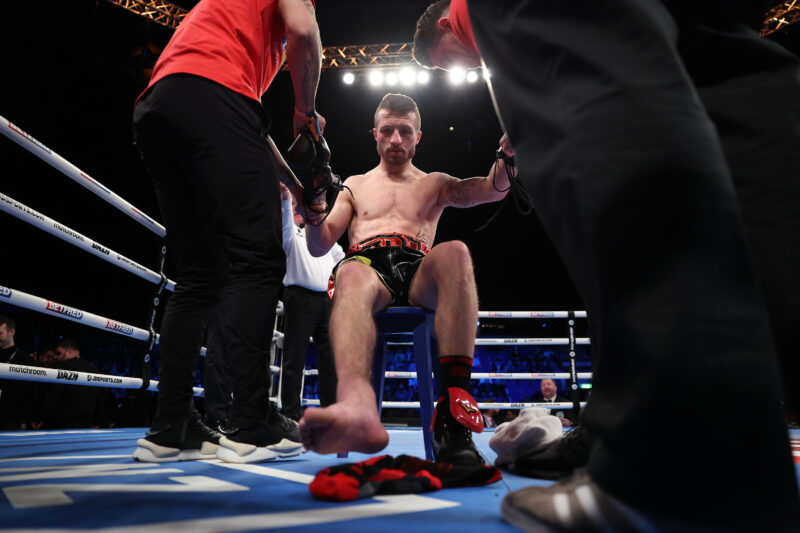 Davies Jr climbed off the canvas at the end of the second round before falling again in the third.
Unlike the first however, a punch didn't look to be the cause of the second knockdown and replays showed the Liverpudlian's right ankle collapsing underneath him in the centre of the ring.
Davies Jr's trainer Shane McGuigan immediately climbed onto the canvas and threw the towel in to stop the contest.
McGuigan could also be heard asking Davies Jr if his ankle was okay after the second round, just minutes before the freak injury took place.
It is currently unclear if the Liverpudlian entered the ring already nursing an injury.
Featured image: Mark Robinson/Matchroom Boxing.