Eddie Hearn says the plan is now to land big unification showdowns for Joe Cordina after his split-decision win over Shavkat Rakhimov in Cardiff.
Cordina became a two-time super-featherweight champion in the Welsh capital in just his 16th pro outing after 12 tough rounds against the Tajikistan man.
Speaking at the post-fight press conference, Hearn spoke of the desire to kick on from here towards unifying the 130lb division.
"You saw tonight – the atmosphere was unbelievable.
"Now it's time to move on to bigger leagues, the bigger stadiums and arenas, to bigger fights.
"After the [Kenichi] Ogowa victory and that fight, you've never seen two victories where a fighter has dethroned a world champion consecutively in that kind of fashion – a knockout and a fight of the year contender.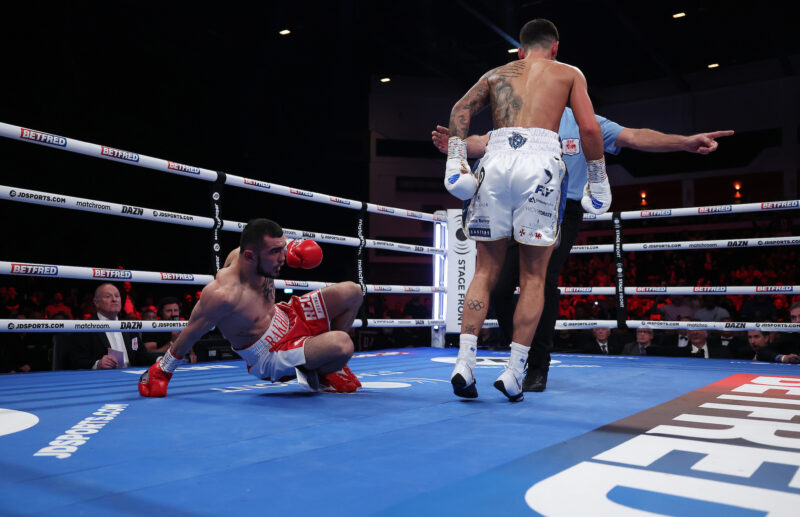 "Joe's doing things now that maybe earlier in his career, he may not have thought that he would've done, having a war over 12 rounds with one of the strongest fighters out there or a one-punch knockout.
"He's got everything in the game and is a very talented fighter. Now we've gotta make it count for him and his family and make all his sacrifices worthwhile.
"He's done that from a legacy point of view, now we do it from a financial point of view as well and it's time to enjoy the benefits of the hard work.
Zelfa Barrett, who lost to Rakhimov in nine rounds in November, was also victorious on the card as he floored and eventually outpointed Jason Sanchez over 12 rounds.
Talk of an all-British showdown between the Mancunian and Cordina immediately gained traction online but Hearn admits the focus is currently on securing fights against the fellow super-featherweight champions.
"In terms of a voluntary, that's a big fight [against Barrett]. But obviously Joe wants the unifications and I think he's the best super-featherweight in the world.
"Now there's attainable unification fights out there – before it was just about Shakur Stevenson (former 130lb champion who recently moved up to lightweight].
"Joe's got a nice plan for four, five or six fights but he wants those belts and I'd love to see him have a crack at undisputed as well."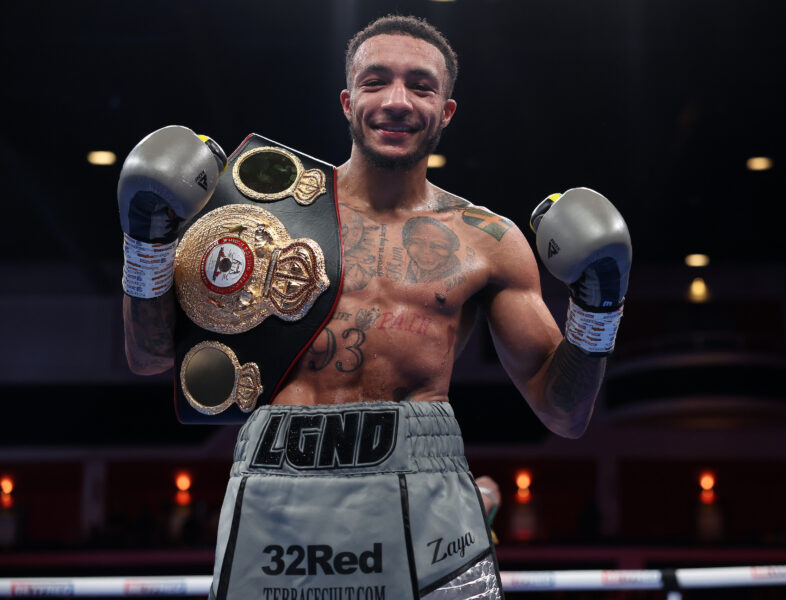 The statements were echoed by Cordina who says his main focus was always winning at the highest level.
"When I first started boxing my aim was to win a Welsh title, then the British, then the Europeans, world, all that shit.
"The Olympic Games was my ultimate goal as an amateur, then once that had gone all I wanted to do as a pro was be a world champion.
"I wasn't interested in any other belt – no British, no Commonwealth, nothing – it was all about the world title.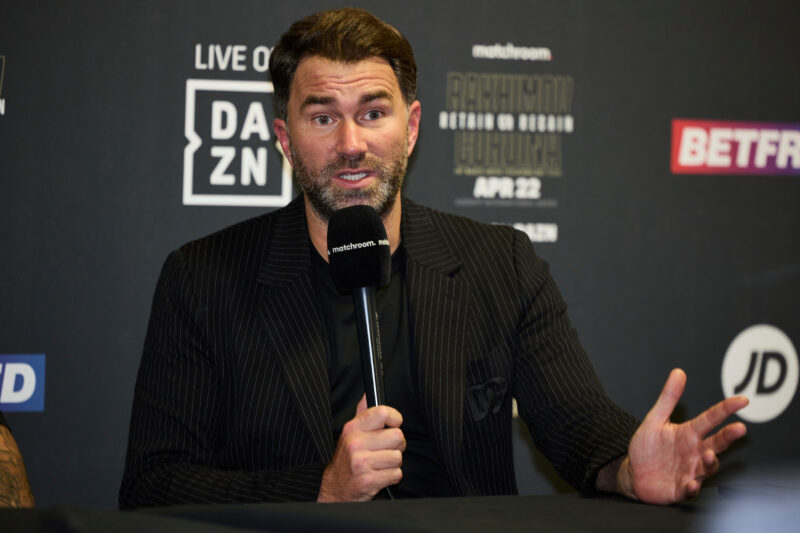 "I've ticked that off. Now when I won the world title last year it was time to unify, they were my goals.
"Obviously I was stripped, so the first thing I needed to do to reach my goals was get my world title back. I've done that tonight and now I wanna reach those goals.
Read our full report from the card at Cardiff's Motorpoint Arena on Saturday here.
Featured image: Mark Robinson/Matchroom Boxing.