Tyson Fury has fired shots in all directions via social media as he continues to look for an opponent for a potential fight in the summer.
Fury hasn't fought since his domination of Dereck Chisora in December, with a potential undisputed showdown with Oleksandr Usyk falling through in March.
The 34-year-old doesn't have a fight lined up but is hoping to appear in the summer before a rumoured showdown against Usyk in December in the Middle East.
The WBC heavyweight champion began his rantings on Thursday afternoon with an Instagram story directed towards the Ukrainian.
"Can't wait to ko this little rat b*stard", wrote Fury alongside a photo of Usyk. "Cowardly, yellow, ugley, bogeyed, bum! Keep running rabbit & iv heard nothing from your team or anybody else."
Another video was posted an hour later where Fury revealed he had taken a break from social media to spend time with his family whilst continuing training in the background.
He then proceeded to launch an attack on the heavyweight division, inviting potential suitors for a fight in the summer.
Fury said: "I wanna knock all these motherf*ckers out and I'm ready to rumble.
"I've not fought since December through no fault of my own. I've tried to fight the little midget Usyk and he's not wanted anything. I've tried to fight AJ [but] he don't want no smoke. I've tried to fight everybody. Andy Ruiz [Jr] asked for £20 million, silly little b*stard I don't know where he's getting that from.
"Who's out there, who's available? [Zhilei] Zhang was a good little fight but [Joe] Joyce wants his rematch so that's happening."
"I'm looking to fight anybody, anytime, any place, anywhere. I cannot wait to fight Usyk, AJ, whoever's out there, I'm f*cking you up because I am the baddest mother*cker on the planet."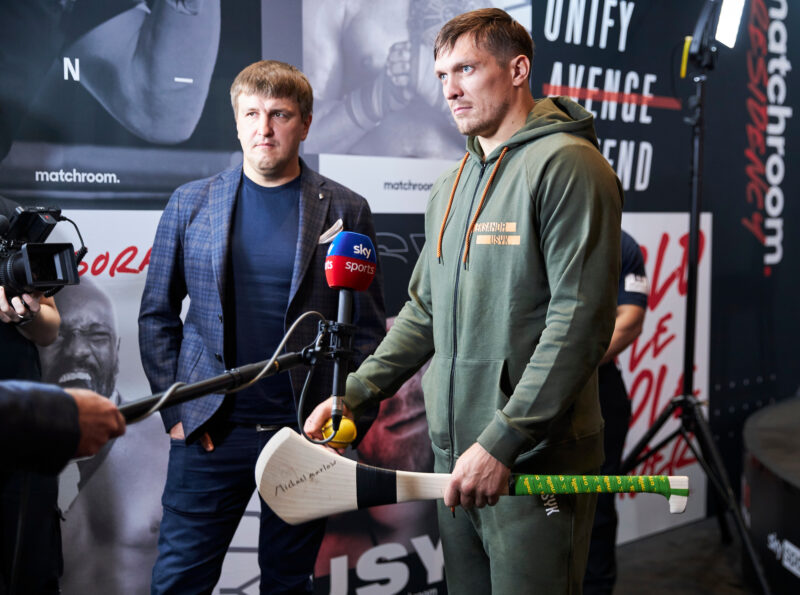 The social media campaign continued as Fury posted yet another video an hour later calling for co-promoter Frank Warren to secure him a fight in either July or August.
Fury set his sights on the sport as a whole this time, saying: "I challenge Frank Warren to get me a fight in the North-West of England anytime soon. July, August, whenever you're ready Frank I'll be ready.
"Make it happen Frank, 'cos the so-called big dogs don't want no smoke until December, and I'm ready to fight now.
"Since I've been away from boxing, boxing's gone to a load of shit. I'm gonna give everyone in the country something to look forward to, a proper f*cking event. We haven't one since I last fought in December, enough said."
Frank Sanchez, Martin Bakole and Michael Hunter were among the names who accepted the challenge as Fury posted yet another video stating his desires to sign a ten-fight deal.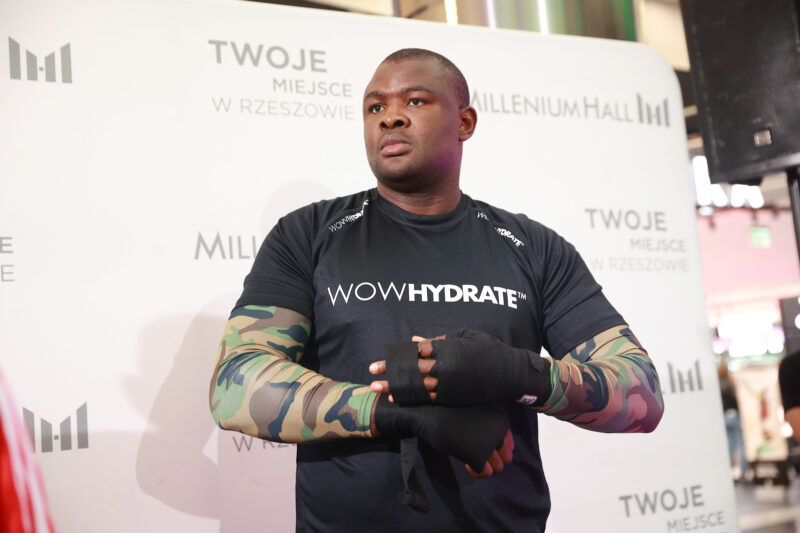 "I'm in the prime of my life, I'm 34-year-old and as strong, as big and f*cking fat as I've ever been.
"I'm looking to sign a ten-fight deal, I'm not going anywhere. I'm coming for all you mothers*ckers out there, I'm the baddest man on the planet."
Zhang was the next name to respond to Fury's outburst: "Who's out there? Well I am. The rematch situation can be settled if both of us want it."
The Chinese heavyweight upset the odds to stop Joyce in six rounds in April before the latter activated a rematch clause to secure a second fight later this year.
Attention soon turned to unified champion Usyk and his promoter Alex Krassyuk, who both poked fun at Fury and insisted the fight will happen to crown the number one heavyweight in the world.
Usyk wrote: "Greedy belly, we'll see you again!", alongside a photo of himself, Anthony Joshua and Deontay Wilder laughing at a grounded Fury on his Twitter.
Fury typically responded insisting he would "annihilate" Usyk in an "easy fight".
"You're a piece of shit. Look at the state of your face after AJ butchered you in your fights. You're not mister unhittable, I'll annihilate you. Easy fight. Come and take your money, 30%, no rematch clauses, man on man.
"AJ, Wilder and you – I own all three of you. I'm the daddy, me. Come and fight you little cowardly bastard."
Krassyuk soon joined the verbal exchanges online while commenting on Fury's latest post.
"When you're desperately looking for an opponent but no one cares. Try female ratings list."
He was swiftly labelled as a "bitch" by the Morecambe man before saying a fight with Usyk can now only take place on UK soil at Wembley Stadium.
Saudi Arabia have been strongly rumoured to host showdowns between both Fury and Usyk as well Joshua and Wilder in December.
A potential Fury-Usyk fight will crown boxing's first undisputed heavyweight champion in over two decades since Lennox Lewis overcame Evander Holyfield in 1999.
More words were aimed in the direction of Fury's other co-promoter Bob Arum as the Brit ordered the Hall of Fame promoter to "get me that fight I'm due, or give me my contract back!".
After a rollercoaster of a day on Thursday, the tirade continued into Friday as Fury again aimed more words in the direction of unified champion Usyk.
"I'm sick of all this back-and-forward, he-said, she-said. Why don't we fight this summer at Wembley Stadium for the percentage already agreed, and if you want the rematch so desperately you can have one.
"I don't need rematches 'cos I'm gonna cut you down like cheese. Forget about fighting Deontay Wilder and Daniel Dubois, the only fight left is me and you for undisputed.
"I know you didn't fancy it the first time, so let's see if we can rekindle it and have a good fight for the fans. Let's get it on."
Usyk or Krassyuk have not yet responded to the callout.
The Ukrainian has been ordered to face mandatory challenger Daniel Dubois by the WBA with purse bids set for May 25th.
Featured image: Lawrence Lustig/BOXXER.