Featured image: Lawrence Lustig/BOXXER.
Bolton cruiserweight Jack Massey has called for a fight against IBF cruiserweight champion Chris Billam-Smith in the near future.
Massey says he's looking to return to the ring in September before pushing for a potential world title clash in 2024 after a positive showing against former heavyweight champion Joseph Parker on the undercard of Chris Eubank Jr vs Liam Smith in January.
"That's the fight we're looking at. I think we need to get a win under our belt before we try to push for that and then we'll push for that fight in December or early next year", he told BBTV.
"It's a great fight for me and it'd be a great fight for the fans. It's just got the making of a great fight."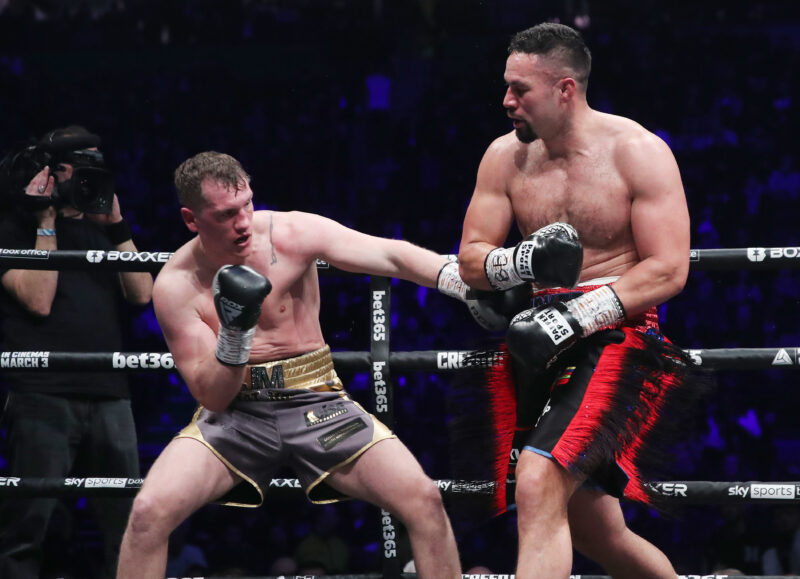 The 30 year old also opened up about his recent decision to team up with esteemed trainer Joe Gallagher at the Champs Camp boxing gym in Manchester's Moss Side.
Gallagher has already taken the likes of Anthony Crolla, Scott Quigg and most recently Natasha Jonas to world honours and Massey is optimistic the same feat can be repeated again following the link-up.
"He's changed things up a little bit, I'm loving it down there. It's a great atmosphere, you've got your champions down there and Joe's an amazing trainer", said Massey.
"We just clicked straightaway and I think you're gonna see a different Jack Massey next time out.
As well as a new trainer, Massey has experienced another significant change to his life after the birth of his first child last month.
Becoming a parent often alters the lens through which life is viewed and Massey admits he felt an immediate shift in his outlook towards the sport.
"I had a few people say, 'are you still gonna box', 'are you still gonna carry on boxing?'. [I said] of course I am, yeah.
"But, it's changed how I'm approaching boxing, giving me a bit more grit between my teeth. [I'm] putting food on the table and have mouths to feed now, so obviously the business side of making the money as well [has changed]. You'll see a bit more of an animal now when I get in that ring."
After making his heavyweight debut against Parker at the start of the year, coming back down to a more familiar weight at cruiserweight was the natural move.
Despite losing on the judges' scorecards on the night, Massey looks back on his performance in a positive light.
"I had people on Twitter saying, 'Massey's not gonna last four or six rounds maximum'. People probably bet on Joseph Parker knocking me out early.
"It's funny because our game plan all the way through camp was box and move, don't get involved. I think I won his respect in the first round when I caught him with a right hand. It just buckled his legs a bit, he recovered fast but if it wasn't for that shot I think he would've tried to march me down a bit more.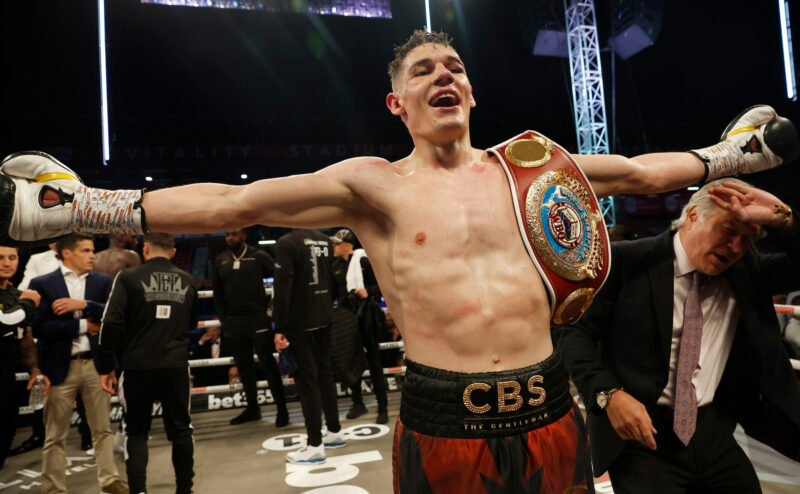 "After rounds five or six I thought 'I'm pushing this guy back a bit here' and we just changed it up a bit. Kevin said to stick it on him a bit and I started getting into the fight but it was a little too late.
"It was great sharing the ring with someone like Joseph Parker, it was like the pinnacle of my career and it was a great night. I'm looking forward to going again."
Despite raising a few eyebrows, he also remains cautiously optimistic that the fight won't put off perspective opponents from entering the ring with him in the future, particularly recalling an interaction with former opponent and highly-ranked Richard Riakporhe.
"We might struggle for fights at cruiserweight. He [Riakporhe] said to me on the night, 'fucking hell, you're not gonna get any fights now'.
"I was like, 'does that mean you then mate? Are you off the list?' [laughs]. We'll see if we can get some big fights. [I'm] looking to be out September time and then we'll push for big titles at the back end of the year."