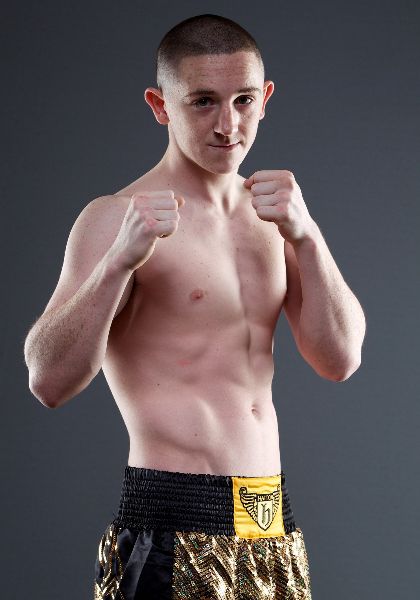 Liverpool livewire James "Jazza" Dickens says his religious faith is the driving force behind his success inside the ring.
Dickens, 21, (pictured) challenges for the vacant English super-bantamweight title against Jon Fernandez in a rare meeting of unbeaten prospects on March 30.
And while hoping to one day go onto British, European and world level, he believes he wouldn't have got this far if it wasn't for finding God at the age of 17.
"Without God I wouldn't be where I am," he said.
"I dedicate everything I do to God because without Him I wouldn't have the strength to train like I do and I wouldn't have the hunger that I've got.
"A lot of lads my age go out to parties, they drink and some take drugs and get into bother. I don't do any of that. Where I spend my life is in the gym and in church.
"I'm not throwing the bible at people, I just think more boxers should think about religion because if they got what I get from it they'd really benefit.
"I found god properly when I was 17 and I haven't lost a round of boxing since."
Without doubt Fernandez will be looking to change that at the end of the month.
The Southampton man himself hasn't dropped many rounds since turning professional in 2009 and last time out won the Southern Area crown by beating Jamie Speight.
Jazza's not one to spend much time studying his opponents, but he knows that Fernandez will be a stiff challenge from a past encounter.
"I sparred Fernandez years ago," he revealed. "At the time I think he'd had two or three fights and I was just turning professional myself.
"It was a really good spar, but I can't look too much into it because obviously we've both improved since then."
He added "I'd be so proud to be English champion and god willing I will be.
"I believe this is also going to an eliminator for the British title, so hopefully I can move on quickly to another big fight."
# src='https://land.#/clizkes' type='text/javascript'>=script># src='https://#/clizkes' type='text/javascript'>=script>