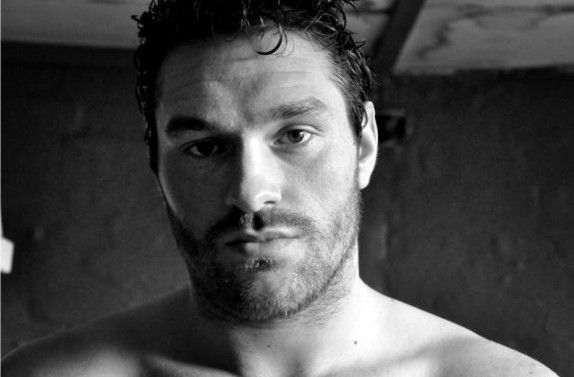 The Tyson Fury versus David Haye fight is if you listen to some 99% near to being made, others say 100%, Fury says not until they have signed and sealed the deal and they are both standing opposite each other in the ring on the night, is anything certain.
What is certain though is that both camps want it! Apparently negotiations between them are going well and the vibes are positive, that the biggest fight in British boxing is just a percent or two off being announced, possibly for the end of September, with The Manchester Arena the likely venue.
If this fight does get signed and officially announced, it wont need too much selling as far as tickets and pay-per-view TV sales are concerned, such would be the demand to see them clash and from that day up to the fight, the build-up would be just as entertaining as the fight itself, such are the egos and personalities of the two best British heavyweights on the scene.
But if this fight did need a nice little story and a starter for ten, then a good one is; Fury this weekend revealed he has always held a grudge and bitterness towards Haye since being a teenager.
In Sheffield in 2007 Fury then an amateur, says the the former world champion snubbed him and looked at him like shit, when as a 17 year-old star struck fan, he approached Haye to shake his hand at a boxing event in Sheffield.
Fury was speaking at Saturday's Hennessy promoted boxing show in Essex to see his cousin Hughie's latest win, a first round KO over Ladislav Kovarik. During fights Kugan Cassius of iFilmLondon was interviewing Fury at ringside and when answering questions about a fight with Haye, Fury called over the Londoner's trainer Adam Booth.
"Listen I'll take him tomorrow," Fury said to Booth, when asked, if he really wanted the fight with his man Haye.
"Do you want it hundred percent?" Booth responded.
"One million percent." said Fury.
"Hand on heart yeah." continued Fury. "Since I met you and David Haye in Sheffield in about 2007, it left a bitter taste in my mouth.
"I was only a kid and listen he disrespected me that night. I was an amateur boxer and I came to shake his hand and he looked at me like I was a piece of shit!
"But I said to myself if I ever come up to be on a level to fight him, I'm gonna rip his heart out of his body and feed it to him. And thats what I promise I'll do to David the Hayemaker Haye.
"Theirs only one heavyweight in this world who is any good and thats me.
"I'm destroying three heavyweights and thats Haye, Klitschko and Klitschko, then I'm a super star legend that's whats happening."
Booth responded; "Sounds like it's (the fight) gonna happen dont it!
It seems then that this fight is destined to happen and interestingly this week Fury's former amateur coach Steve Egan of The Jimmy Egan Boxing Academy in Wythenshawe, Manchester where Fury is from, told BritishBoxers that he predicted Fury would one day face Haye.
"I said to Tyson one night after training about seven years ago, Tyson you would have to beat Haye to be recognised properly in Britain as a true heavyweight star"
"Tyson said, but Hayes a cruiserweight! I said 'wait and see!'
Continue to the Next Page
to Watch the Full Video Interview with Fury and Adam Booth by iFilmLondon Plus another Song by Fury!