"I think it's totally unfair and unprofessional from the IBF, because Tyson was crowned champion only on Saturday." – Peter Fury
Tyson Fury has been told he will have to vacate his IBF world heavyweight title should he have a rematch with Wladimir Klitschko, which is rumoured to be in England at Wembley Stadium.
The 27-year-old from Manchester who went onto shock the world and take the WBA, WBO and IBF belts by outpointing Klitschko (64-4-KO53) in Dusseldorf last Saturday has been warned by the IBF that he
must face mandatory challenger Vyacheslav Glazkov next in order to keep their belt.
The IBF chairmen Lindsey Tucker has been quoted as saying "To be clear, Tyson Fury must fight Vyacheslav Glazkov next. If they agree terms before December 11 we cancel the purse bid. If it goes to a purse bid, the winning bidder has 90 days to do the fight,"
"Regarding the Klitschko rematch taking precedence, it's just the opposite as the mandatory takes priority of the rematch.
"In fact Rule 3B Return Bout states: No contract for a Championship contest shall contain any clause or provision, whatsoever, guaranteeing or in any way assuring or promising either contestant a return Championship contest where such clause or provision interferes with the mandatory defence of the Title."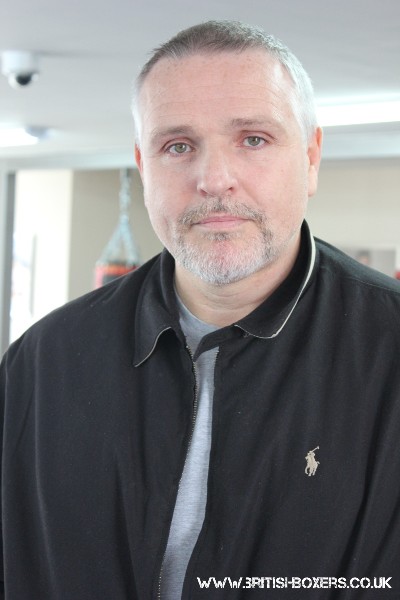 Peter Fury, trainer of Tyson, says the IBF's threat to strip newly granted world champion is 'a disgrace' and says his nephew will put the belt in the bin should the governing body carry out their decision to take away the belt.
Peter Fury has been quoted as saying "If they want to take the belt from us in such pathetic and disgusting circumstances, that will result in a public and embarrassing: "It's shocking news. I don't think the IBF know what's happening.
"When we did the Klitschko deal, they wanted a rematch clause, which is common practice when you're dealing in major world title fights. He's exercising that clause so there's nothing we can do to satisfy the IBF. Tyson has to fight Klitschko.
"If Klitschko had retired, we could have slipped straight in and dealt with the mandatory but it says in the contract we can't have a voluntary so we're in between a rock and a hard place. What can we do about this? embarrassing display for the IBF. That's for sure.
"I think it's totally unfair and unprofessional from the IBF, because Tyson was crowned champion only on Saturday. With all this carry on, they're giving us no time. They should be happy he holds the belt and is fighting again in the biggest fight out there. The winner would then take the IBF mandatory.
"I can assure you it hasn't come to light as far as we're concerned until after the fight. If the Klitschko camp knew it, they should have divulged that information but I don't know if they did. We didn't know anything about it and we don't want to give up the belts. How can we face Klitschko and Glazkov at the same time? It's ridiculous.
"It damages boxing as a whole. We've said what should happen and we're happy to defend it and take the mandatory but don't hold us to ransom. There's no way we can take the fight before Klitschko – he's first in line. We're happy to show the IBF the contract and if they can see a way out of it then we'll face Glazkov first. But we know there isn't.
"Let Tyson get through Klitschko and then we'll face Glazkov. We want to face the mandatory fighters but we don't want to be stripped of a belt when it's not correct. I've not had a chance to speak to Tyson yet but I'm sure when I do, he'll hit the roof." added Fury.
Should Fury go on to face Klitschko on British soil in a lucrative rematch then Ukraine's Glazkov who boasts a record of (21-0-1-KO13) will be in pole position to fight for the vacant IBF world title where he would be likely to face either Charles Martin or Erkan Teper, the man who recently knocked out David Price.